This may come as a shock to many of you, but Victoria Beckham and I don't have a lot in common. There is one thing we share, though – the conundrum of what to do with baby teeth! Over the weekend, Victoria wrote on her Instagram story that the youngest of her four children, Harper, who is nine years old, lost a tooth. Victoria collected it and left a note as the Tooth Fairy, which she posted for all to read. But she asked her followers what she should do with all the baby teeth she's collected throughout her years of parenting. Because after Harper, Brooklyn, 22, Romeo, 18 and Cruz, 16, Victoria claims she has a "bucket" full of them. Brooklyn's fiancée, Nicola Peltz, suggested Victoria dip them in gold and make a necklace, something Nicola and Brooklyn did with their wisdom teeth.
Victoria Beckham might be adding a jewelry line of gold-dipped children's teeth to her next apparel collection.

On Saturday, the fashion designer, 47, revealed she has "an entire bucket" of her children's teeth as she played Tooth Fairy for daughter Harper Seven, 9. "Okay, so Harper Seven's tooth fell out last night, she left her tooth by her bed," Beckham said, narrating a video on her Instagram Story.

The mom of four revealed some sweet handwritten notes left by the Tooth Fairy, including some on heart-shaped paper. "And look, the Tooth Fairy came, left her a little note," Victoria explained.

"Left her a few little notes, to tell Harper she's funny, sensitive, smart, generous, kind, a great daughter, she's loving, a great sister.

"And I've got another tooth to add to my collection," she continued. "So I have a question for the 'Gram. What do all the mummies and daddies do with all the collected teeth? I've got an entire bucket full of all my kids' teeth. What do we do with them?"

Beckham took suggestions from her 28.9 million followers, which included making a picture frame out of them, writing a letter saying it had been rejected due to poor brushing and putting them in with the candy bowl at Halloween. "Dip it gold and wear them on a necklace!" wrote her future daughter-in-law Nicola Peltz, 26, in Victoria's "favorite response."

Last month, Peltz revealed that she and fiancé Brooklyn wear each other's gold-dipped wisdom teeth around their necks. "He wears mine and I wear his," she later explained in a video for Vogue. "All of our wisdom stuck in a tooth."
Like I said, this is the one thing Vicky and I have in common. I've had to ask this question twice now. Once when my parents were moving, and the teeth were my brothers' and mine. I honestly can't remember what we did with them. I think my dad kept them. He is so sentimental about stuff like that. The next was when we moved, and it came to our kids teeth. Don't hate me but I think we threw them out. I am almost positive we offered them to the kids first, but I can't remember if they took them. I do know that we were crap tooth fairies at the time and often forgot. So we'd rush to hide the tooth wherever we could before the kid saw them the next morning, which we promptly forgot. When we moved, we were constantly finding teeth as we packed up our belongings. It was like a horror movie. I don't feel one way or another about the proper use of baby teeth. I can see dipping it and making a pendant. A whole necklace of teeth would be beyond me, but a little charm might be sentimental. Nicola wear's Brooklyn's wisdom tooth necklace in quite a few photos. I thought I wouldn't like it, but it actually doesn't look that bad, especially layered with other necklaces like she wears it. I can't think what else to do with teeth, obviously, or I wouldn't have chucked all of ours. I know Sharp Objects (Spoiler) offered a clever idea. I'm eager to hear what you guys have done.
It was David Beckham's 46th birthday on Saturday. If Victoria was smart., she would have given the bucket to him as a memento gift, forcing him to decide what to do with them.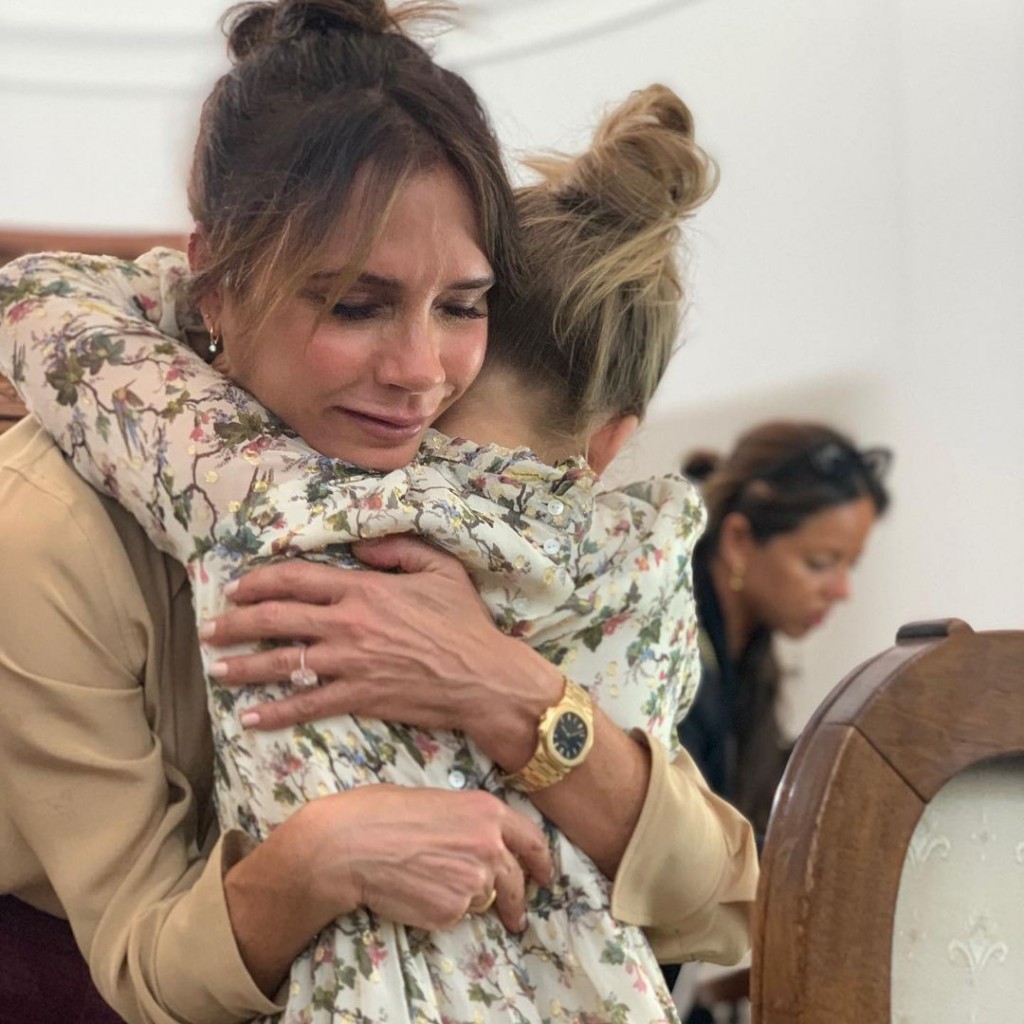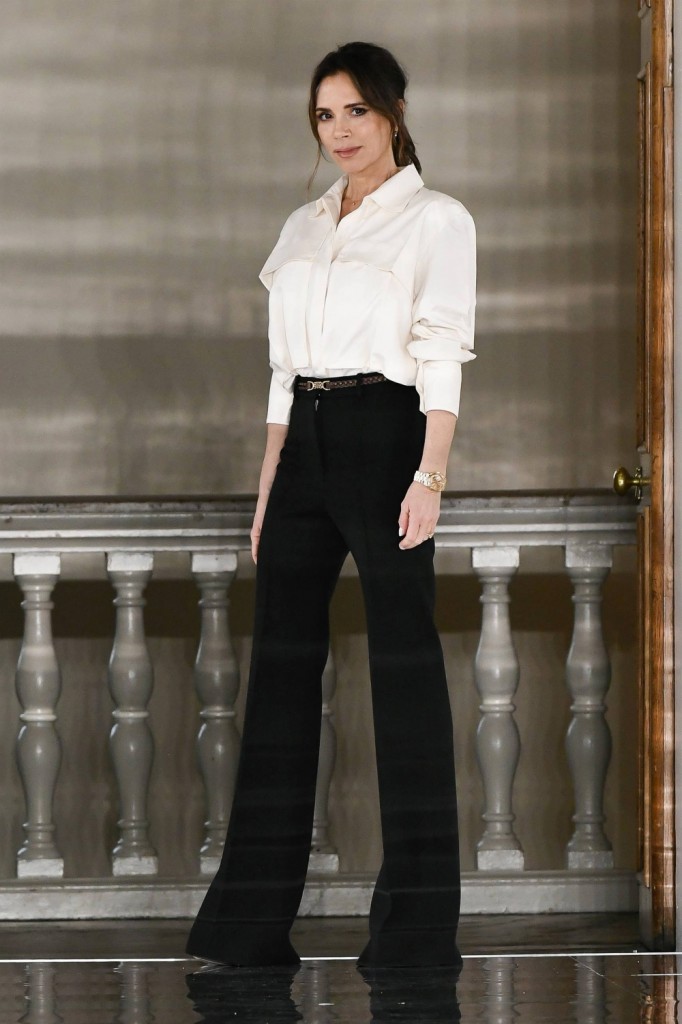 Photo credit: Instagram, Getty and Backgrid