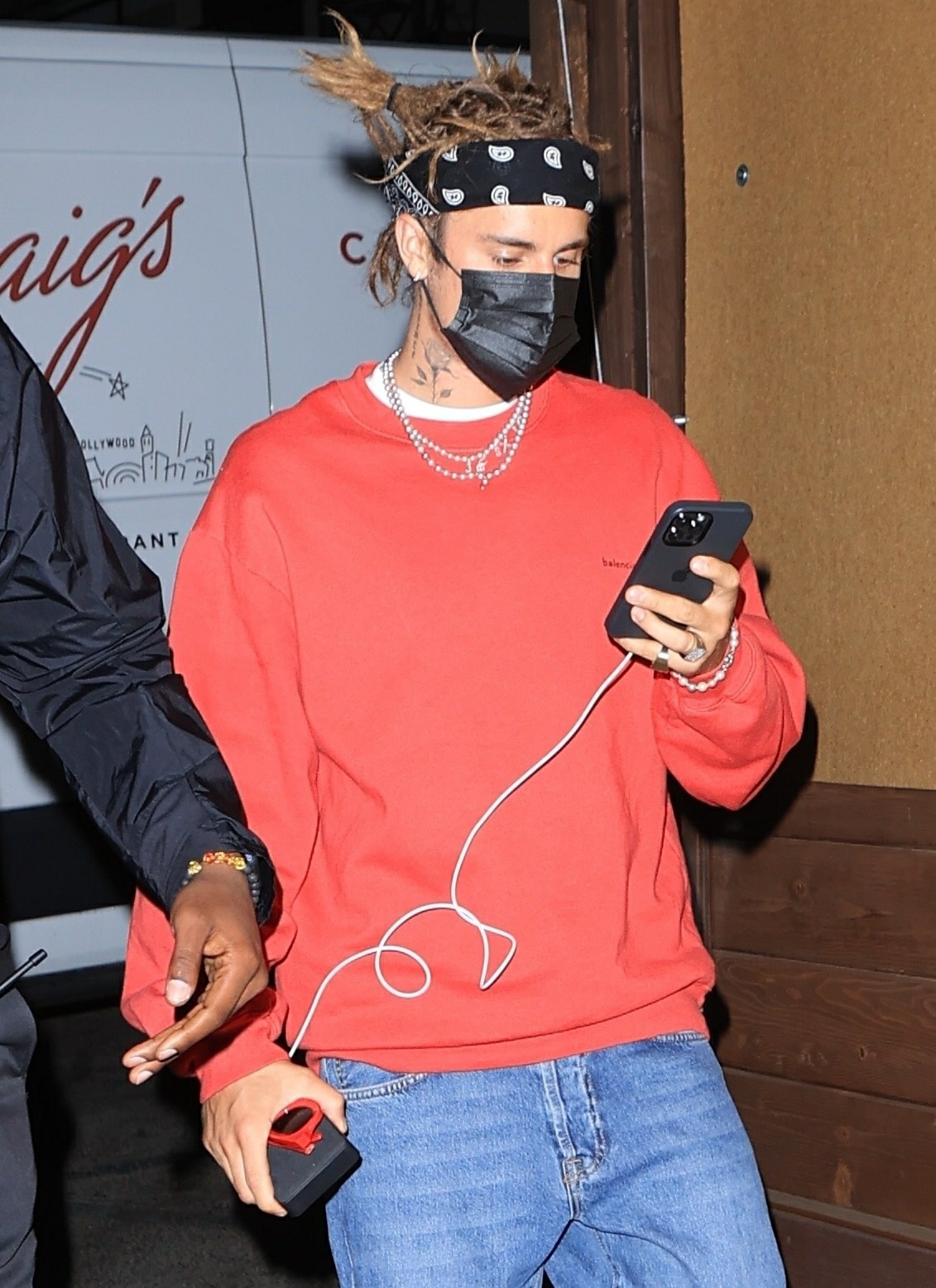 Because I'm pretty old, I can remember a time when white guys, as a group, really thought they could pull off dreadlocks. It was a strange time, but I have to admit that (in my mind) there ARE a handful of white guys who can pull off dreadlocks. The key is avoiding the little baby-like dreads and going for the thicker dreads. But guys need a certain kind of hair texture for that, which means that most of them shouldn't try. Take… Justin Bieber. The texture of his hair is not right for dreads. But he's still trying.
These are photos of Justin and his wife Hailey leaving Craig's in West Hollywood. He actually debuted his new dreads about a week ago on social media. People were mad about the dreads even then – Justin was once again accused of cultural appropriation for wearing a traditionally Black hairstyle. Justin clearly doesn't care about the backlash, or maybe he's doing this for the negative headlines, to promote his music. Who knows. I do know that this looks terrible on him and I was NOT prepared for the side-view. Is anyone mad about this? Or are we just like… well, it's Justin and he's going to do this kind of sh-t forever?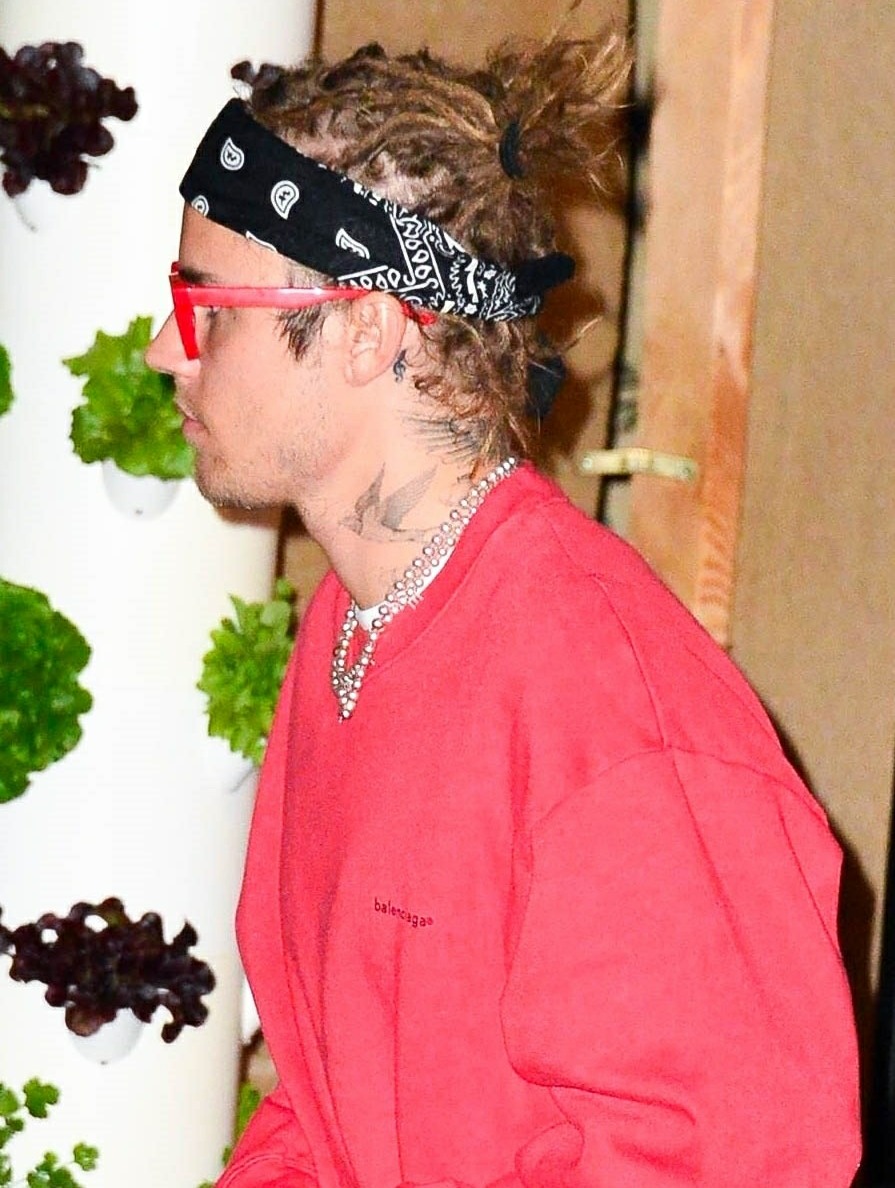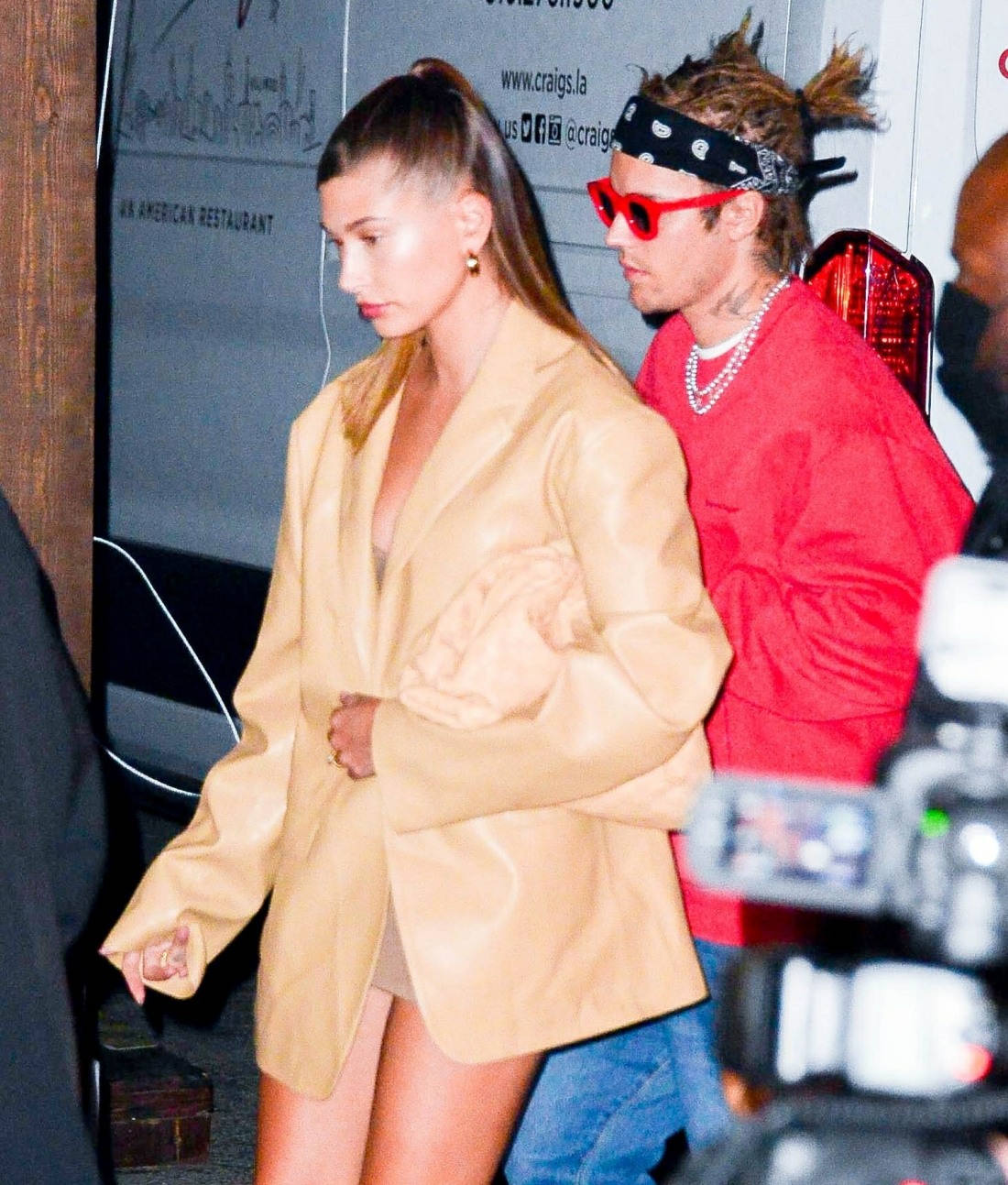 Photos courtesy of Backgrid.