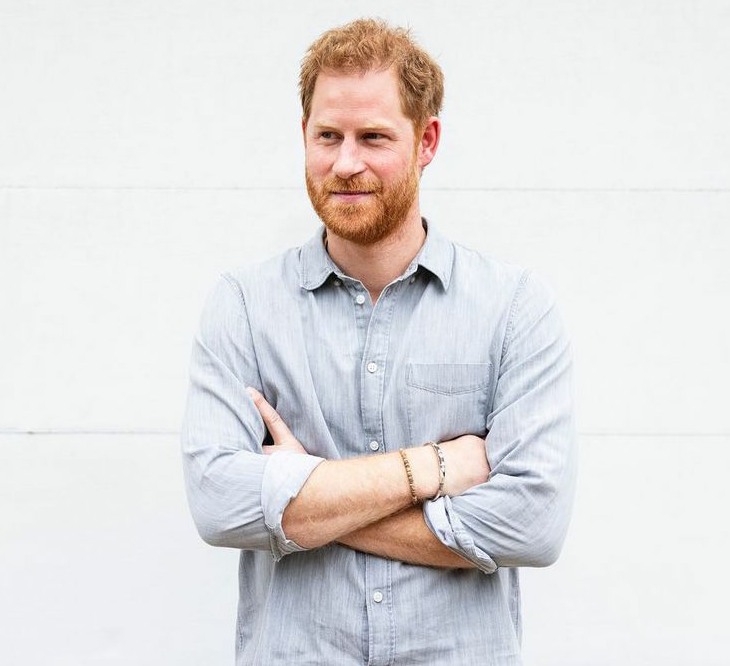 There were so many big headlines from Prince Harry's Armchair Expert podcast interview, we only scratched the surface yesterday. To be fair, the podcast dropped rather suddenly and with no warning, and outlets were scrambling to transcribe parts as soon as it came out. Now that more people have gotten a chance to listen to and absorb the interview, this sh-t is BIG. It's a big, important interview and Harry covers a lot about his own mental health, his feelings on royal life, his thoughts on moving to California, and a lot more.
On therapy: He went to therapy on Meghan's advice, "[and] suddenly it was like the bubble was burst…I plucked my head out of the sand and gave it a good shake of. I was like, 'OK. You're in this position of privilege, stop complaining or stop thinking as though you want something different. Make this different, because you can't get out. How are you going to do this differently? How are you going to make your mom proud? How are you going to use this platform to really affect change and be able to give people that confidence to be able to change their own lives?"

Royal life: He summarized royal life as "a mix between The Truman Show and living in a zoo… It's the job right? Grin and bear it. Get on with it. I was in my early 20s, and I was thinking I don't want this job, I don't want to be here. I don't want to be doing this. Look what it did to my mum. How am I ever going to settle down and have a wife and family, when I know it's going to happen again? I've seen behind the curtain, I've seen the business model and seen how this whole thing works and I don't want to be part of this."

Inherited risk: "The biggest issue for me was that being born into it, you inherit the risk. You inherit the risk that comes with it, you inherit every element of it without choice. "I think it's a really dangerous place to be if you don't have a choice… Then people will, quite rightly, turn around and go, 'So what if you didn't have a choice? It was privilege!'"

Meghan helping him get therapy: "She saw it. She saw it straight away. She could tell that I was hurting and that some of the stuff that was out of my control was making me really angry. It would make my blood boil. Prior to meeting Meghan, it was very much a case of — certainly connected to the media — that anger and frustration of, 'This is so unjust.' Not just about me, but about all the stuff I was seeing."

On the move to California: "Here, I can actually lift my head and I feel different. My shoulders have dropped, so has hers. You walk around feeling a little bit more free. I get to take Archie on the back of my bicycle. I never had the chance to do that."

He has felt helpless in his life: "The three major times I felt completely helpless: one, when I was a kid in the back of the car with mom being chased by paparazzi; two was in Afghanistan in an Apache helicopter; and then the third one was with my wife. Those are the moments in my life where feeling helpless hurts. It really hurts. And that's when you think to yourself, 'S—, I've got the privilege, I've got the platform, I've got the influence and even I can't fix this. I can't change this. And when you start getting in your head about it, that's when it starts sort of taking a toll."

Unconscious bias & the time when he wore a Nazi costume in his early 20s: "I thought I understood life, especially bearing in mind most of the countries I was going to and the communities I was going to were people of color. I had to uncover and understand more about unconscious bias. I thought since I screwed up when I was younger and then did the work, I thought I then knew but I didn't. And I still don't fully know. It's a constant work in progress and every single one of us has it."

The genetic cycle of pain & suffering: "There's no blame. I don't think we should be pointing the finger or blaming anybody. But certainly when it comes to parenting, if I've experienced some form of pain or suffering because of the pain or suffering that perhaps my father or my parents had suffered, I'm going to make sure that I break that cycle so that I don't pass it on. There's a lot of genetic pain and suffering that gets passed on anyway. We parents, we should be doing the most of we can to try and say, you know what? That happened to me. I'm going to make sure that doesn't happen to you."
[From People & Entertainment Tonight]
I legit-gasped at several moments, especially this: "I've seen behind the curtain, I've seen the business model and seen how this whole thing works and I don't want to be part of this." Put that on a motherf–king t-shirt and I'll wear it every day of this hot girl summer. That's the thing about calling a family a "firm." Family members start examining the actual business model and how the whole thing is held together by a handful of Tories and some string. Royalty is invulnerable until it isn't, until the house of cards collapses because the business model was always bullsh-t.
The "genetic pain and suffering" conversation is so much about his father, his brother and his niece and nephews too. Harry couldn't figure out a way to work within the system or break the system. So he's opting out and trying to break the cycles of generational trauma in the family he's created for himself. And he just keeps owning that he was the one largely propelling all of this. The British media want to create the storyline of "it's all Meghan's fault." Meghan fell in love with him, encouraged him to be a better man, and helped him process decades of grief, pain and trauma. He, in turn, was like "let's GTFO."
Prince Harry. My Man flew an Apache in Afghanistan; one of a dozen surprises that left me respecting this intellectual, thoughtful human being. And watching @mlpadman react to him was once in a life time 🍒🍒🍒🍒 #TheMeYouCantSee https://t.co/1Vv8Gwck7J pic.twitter.com/51mEwc5zQm

— dax shepard (@daxshepard) May 13, 2021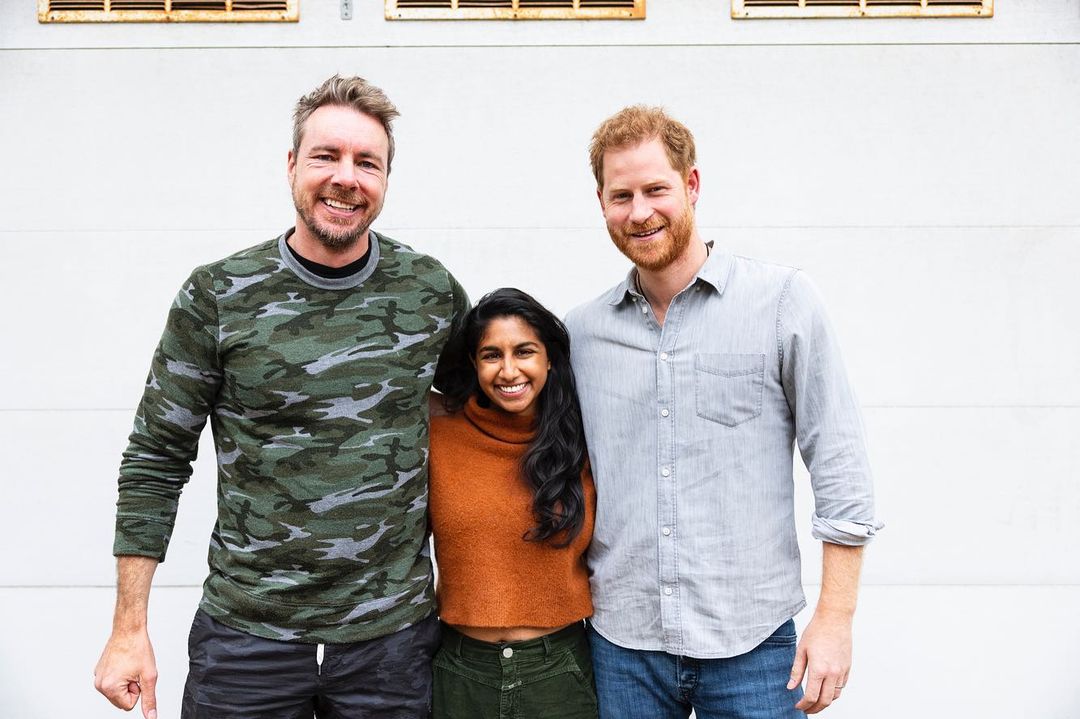 Photos courtesy of Armchair Expert pod IG and CBS screencaps.