I'll tell you up front, this story won't actually depress you. Former child star Morgan York started acting when she was nine and made her first movie, Cheaper by the Dozen with Steve Martin, when she was 11. When she was 13, she was cast as Sarah on the Miley Cyrus-led Hannah Montana. But in 2010 she gave up acting altogether. However, she did it for a perfectly normal reason, she wasn't enjoying it anymore. Morgan told a fellow TikTok user that she had planned on putting the breaks on acting when she went to college anyway but decided to give it up because it wasn't fun. What she didn't expect was people's reaction to her making that decision.
Not all child stars want to keep up with their acting crafts. Morgan York, who is best known for her role as Sarah on the popular Disney Channel series Hannah Montana, resurfaced online recently when discussing her decision to leave acting for good after some success as a child star.

The 28-year-old writer now works for a publishing house, but says she is regularly asked why she gave up acting as a teenager.

"I started acting when I was nine and from the beginning my mom told me, 'The second this becomes not fun or you want to stop, you can stop,'" she shared on TikTok. "I never expected it to be a lifetime thing. I even remember as a kid trying to imagine myself as an adult actor and just not seeing it."

York, whose last role was in 2010, said she always planned to stop acting when she went to college.

"I think I also wildly underestimated how much of an uproar would be made over it. I thought I could just leave and nobody would ask me for the next 11 years of my life, 'Why did you quit acting?'" she said. "But yeah, it wasn't fun anymore. My passion for acting did not outweigh all the costs, like all the time you have to spend away from loved ones on sets and the constant scrutiny from people watching you."
There was a brief period when one of my kids was into Hannah Montana so I watched it for a couple of months, but I can't remember much of it at all. I'm sure Morgan was darling, many of the cast were. In her TikTok, she's matter-of-fact about her decision. There's no animosity towards the industry, but it definitely sounds like she made the right decision for herself. She's also confident in her choice and her love of writing.
I have to believe having a mom who supported her in the right way, telling her "this ends when you want it to," had to help her make that transition. I don't think acting is right for everybody and it is probably fun for a short bit. It also seems like a lot of work and, as Morgan said, time away from other parts of your life. So the best thing for her was to walk away. Plus it sounds like Morgan was doing it for the acting as opposed to the fame. Some poor folks work their whole lives chasing fame, which is much harder to come by.
I'm not surprised by the amount of times Morgan's had to answer to her decision, though. I feel for her having to deal with that, but people tend to idolize Hollywood and the film industry. Morgan is doing her thing. She works in publishing, she writes fiction, has her own blog. She's been married since 2019. Someone on TikTok asked her if she is in touch with the cast of Hannah Montana and Morgan said no, but, again, it doesn't sound acrimonious. She follows them all on social media. And she's not totally off Hollywood's radar. Morgan participated in the Cheaper by the Dozen's video to raise funds for No Kid Hungry last year.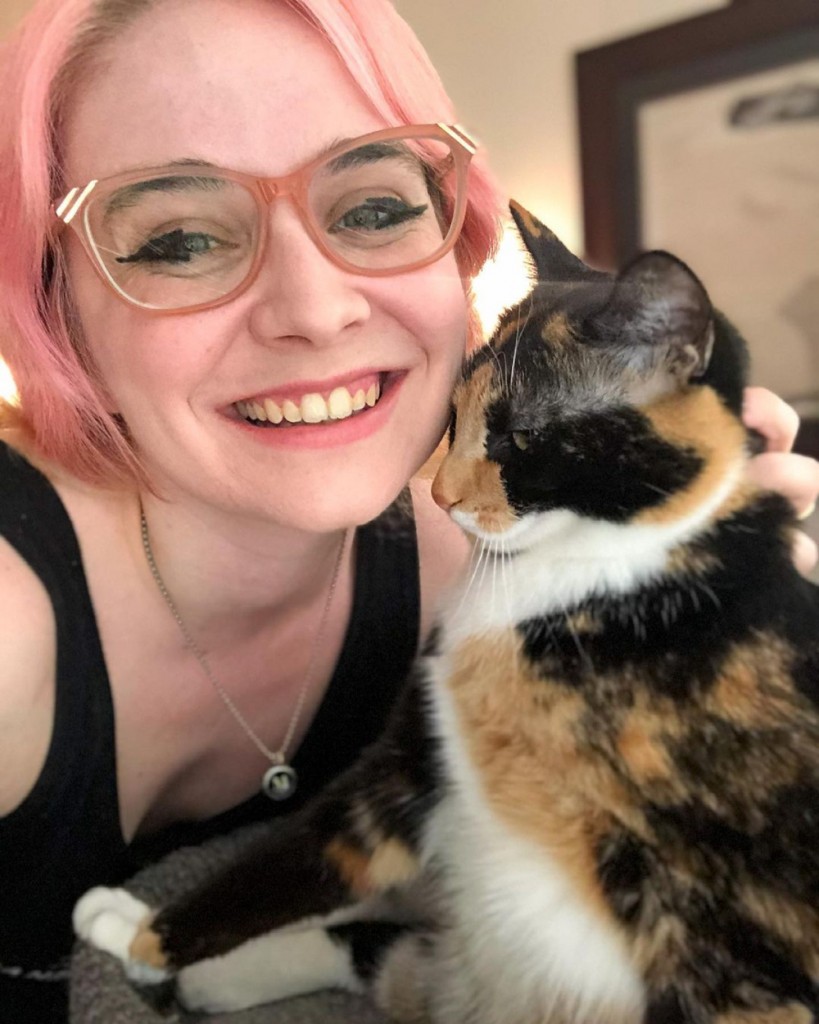 Photo credit: Getty Images and Instagram