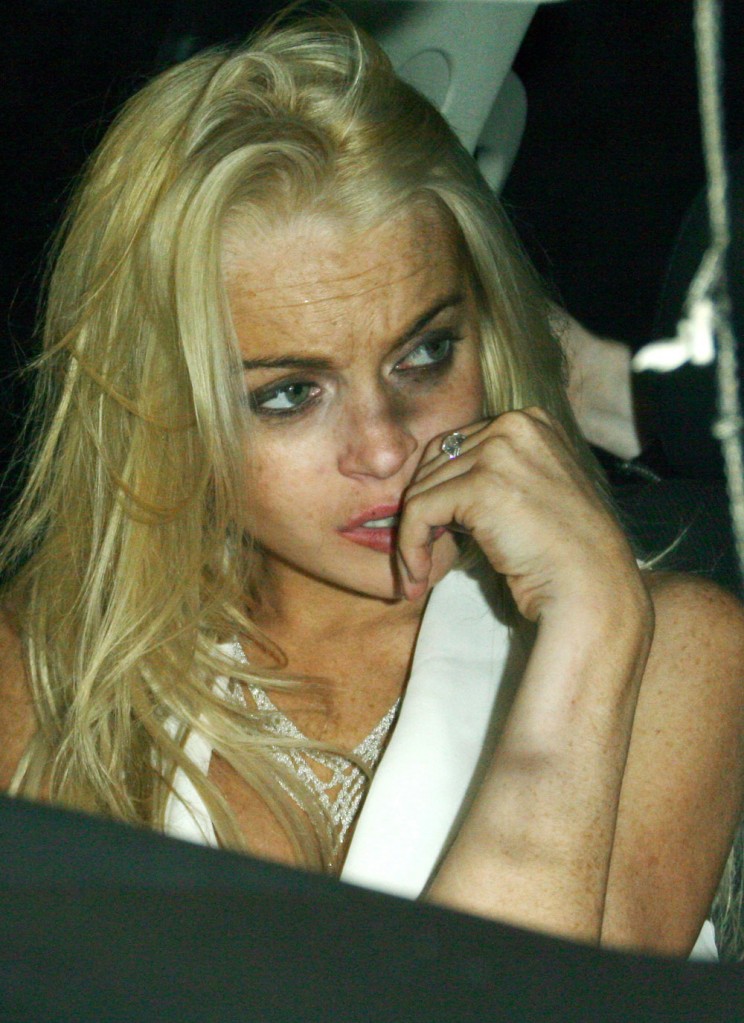 Last week, an arrest was made in the Lindsay Lohan burglary case. Allegedly, bandits made off with $2 million in jewelry, but left Lindsay's crackhead erotica. There were many, many people who claimed that Lindsay had a part in burgling herself, but people took a small breath when it seemed like 18-year-old Nicolas Prugo was part of a team that burglarized Lohan and Audrina Patridge, and maybe more people. Prugo seemed to have no connection to Lindsay. Yeah… that didn't last.
At first, TMZ reported that Lohan and Prugo had a possible connection, all relating to Lindsay's starring role in a direct-to-DVD film called Labor Pains. According to TMZ, "Nicholas Prugo's father happens to be Frank Prugo — who is the former vice president of First Look Studios. First Look is unfortunately responsible for releasing "Labor Pains" — which was filmed last year — starring one Lindsay Lohan. The movie was released in May of this year — LiLo's home was broken into in August when she was New York. Although Frank is no longer with First Look — the two degrees of separation between Nick and Lindsay is hard to ignore." Just hours later, TMZ got some sources who claimed that Lindsay had been seen in Prugo's company nearly a dozen times:
The man arrested for allegedly burglarizing Lindsay Lohan's house may not have been a stranger to the actress..

Several people who worked with her on the movie "Labor Pains" — which was shot last year — tell TMZ they saw Nick Prugo hanging out on the set with Lindsay. One person who worked on the set estimates she saw them together at least 10 times.

Prugo — who is 18 — was arrested for cocaine possession last February. He pled guilty and was placed in a drug diversion program. He was also arrested last month for DUI.

We don't know if Prugo had been to Lindsay's house prior to the break-in.

No comment so far from Lindsay's camp.
[From TMZ]
Yeah, I think she had something to do with the break-in. At first, I thought her involvement was of the "her dealer sent some people to collect" variety. But now I think her involvement was of the "that crackhead loves her drama so much, she burgled herself" variety. I hope Prugo talks. Can Lindsay go to jail for burgling herself? Probably – because those $2 million in jewels weren't hers, so an insurance claim must have been filed at some point. That's insurance fraud. And that's jail.
Lindsay Lohan is shown out on 9/19 and 9/20/09. Credit: PER/Fame Pictures and WENN.com