>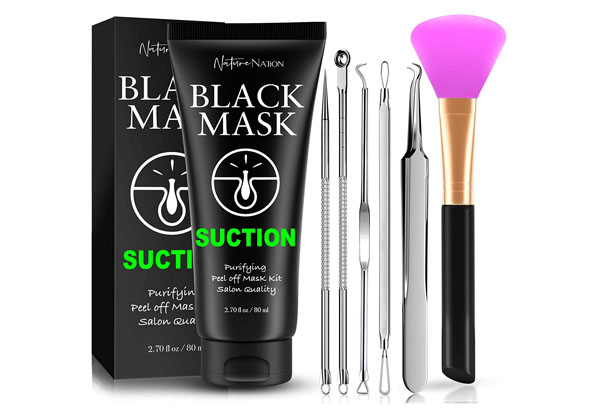 From CB: I got the blackhead mask and tools we talked about last week and it really worked! I only used it on my nose and it pulled out just about everything and worked so much better than a biore strip. I kept rubbing my nose afterwards because it was so smooth. Plus the little tweezers it comes with are awesome! Here are some more things Hecate and I are looking at on Amazon.
An affordable makeup sponge set that's a dupe for Beauty Blender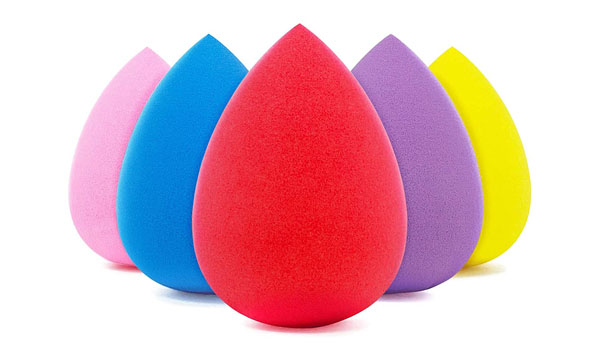 From CB: I own these makeup sponges, they're great for blending foundation, contour and blush, and we've featured them here before. You get five multicolor sponges for $9, and there are different color options for slightly more. They have over 58,000 ratings, 4.7 stars and a B on Fakespot. Women love how well they work and say that they blend without absorbing product and hold up over time. "These makeup sponges are REAL Beauty Blender dupes. They are just as soft as the real one. They don't absorb a lot of product which is a huge no no when I purchase makeup sponges." "I bought these after trying at least three other make up blenders, and these are by far the best." "These are absolutely fabulous, just as nice if not nicer then others priced higher."
A $20 balance board to work in exercise during your busy day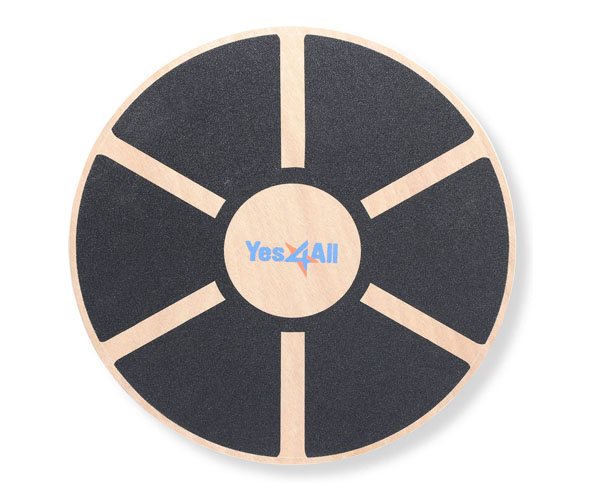 From CB: I was recommended a $150 balance board by a doctor who told me to take exercise breaks during the day. It was a great idea but I didn't want to shell out the money. This balance board by Yes4All is much more affordable than other balance boards on Amazon and people love it. You can use it for both balance and twisting exercises. It has 4.6 stars, over 7,200 ratings and an A on Fakespot. Many people use it at their standing desk. They say it's sturdy, has effective grips for your feet, and can be challenging in a good way. "I absolutely love it. Several of my coworkers have tried it out and all of them comment on how nice it feels to stand on. This is a great way to keep myself active throughout the day, burn calories, build muscle and feel like I've gotten a workout at my desk."
A clear turntable to organize your fridge, pantry or bathroom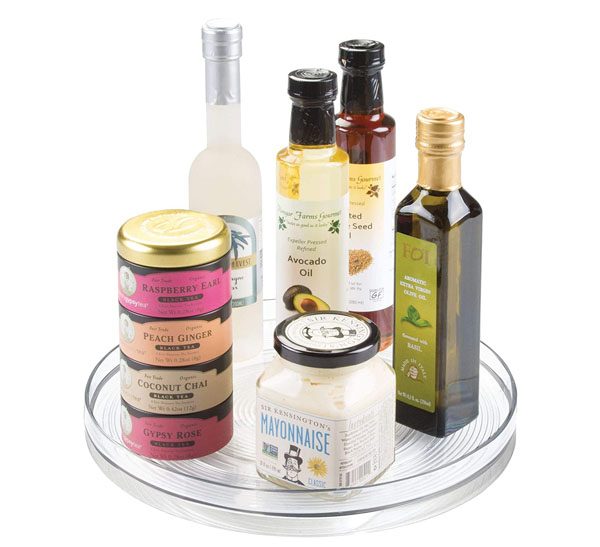 From CB: I'm always digging in the back of my fridge to get specific items, like jam, olives and salsa. I have organization bins but they're not convenient. This is a clear turntable that can be used in your refrigerator, counter or in a cabinet. It's only $9 and is 11 x 11. It has 4.9 stars, 2,300 ratings and B on Fakespot, unlike its competitors. Reviewers say these are handy, durable and look nice in your cabinet. They are said to be slightly larger than 11" on the bottom, so make sure you have a little more space than that where you want to use it. "I just love being able to organize a space and the fridge is always a challenge. No more items pushed to the back – we have two of these on the middle shelf in each back corner – one holds all the jams/jellies, etc and the other holds pickled/spicy items. I can just swirl this around to access what I need." "These have been a great addition to my kitchen cabinet organization. I use it for spices and condiments and it has been life changing!"
Healing cream you'll want to keep on hand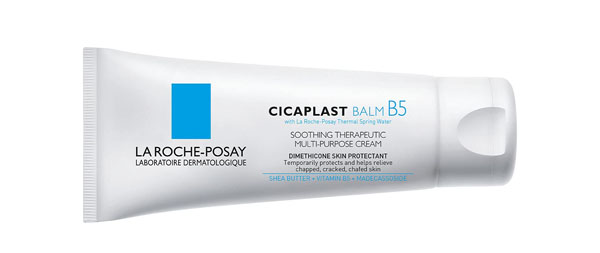 From CB: La Roche-Posay Cicaplast Balm can be used on your face, hands and body. It has so many uses including healing skin after dermatology treatments, soothing cracked skin and spot treating blemishes. People say it works quickly and is great for sensitive skin. This has almost 6,000 ratings, 4.6 stars and an A on Fakespot. Reviewers write "I've loved this cream for a while. I wish I could write a sonnet about it. It heals popped pimples, irritated tretinoin skin, cuts, scrapes, burns, you name it." "This is a small miracle in a bottle. I bought it by recommendation of my derm after an IPL treatment and it's been the fastest and smoothest recovery." "Best cream on the market for sensitive, reddened, irritated skin."
Natural, plant-based mosquito repellent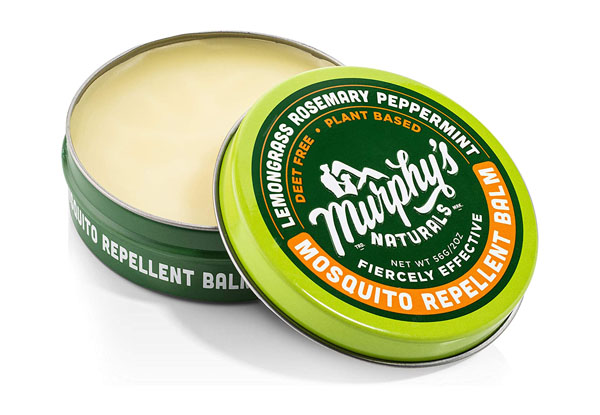 From Hecate: The only thing sweet about me is the taste of my blood. Because of this, I spend May through October covered in mosquito bites. And while I have no issue killing those evil bastards with chemicals strong enough to fell a comic book supervillain, we've been looking into some natural repellents for environmental reasons. We're growing several, and we just learned you have to actually rub the leaves or flowers on your skin for them to work. So, to supplement our bug pot plants, I'm looking at this Murphy's Naturals Mosquito Repellent Balm. It's plant=based with lemongrass, rosemary, cedarwood and peppermint. It's DEET free in case anyone has DEET allergies. You can get this 2 oz can of balm for $12 or a .75 oz travel size for $8. This balm earned 4.5 stars from over 1,600 reviews and a B from Fakespot. One reviewer in Orange County who suffers as much as I do, said this is the first stuff that finally gave her relief, "This stuff is amazing, and is the only thing that prevents any new bites from popping up every morning. It smells pleasant and it keeps the bugs off me." Another said it worked better than anything else they'd brought, "This stuff is the absolute TRUTH! I was on an Island…just me and the mosquitos. I had spray repellent, repellent bracelets, and this was the only thing that worked!"
Laundry detergent that's better for the environment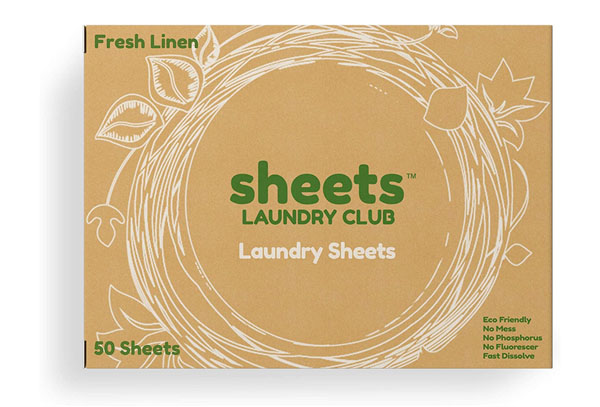 From Hecate: Ever since I read The Sex Lives of Cannibals, I've worried about how much trash I'm generating. However, I haven't been going about it in the most effective ways. So I'm looking at things like these Sheets Laundry Club detergent sheets. They're plastic free, liquid free and dissolve completely. They come 50 sheets to a box and cost just under $17. That's not really that much more expensive than those big jugs of liquid detergent. And unlike those jugs, these are dye free and vegan. They earned 4.6 stars from over 2,000 reviews and Fakespot gave them an A. Commenters said they work on even the worst laundry, "They clean well, even our sweaty sports clothing, the smell is very subtle and nice. I love using this product and can highly recommend it." Customers said the scent is a lot in the box but you don't have to worry about it on your clothes, "The smell is over powering in the box but when used it is very subtle on your clothes. I am very happy with the packaging and the sweet little note inside from the makers." I like that the makers include a note as well.
A phone mount for your bike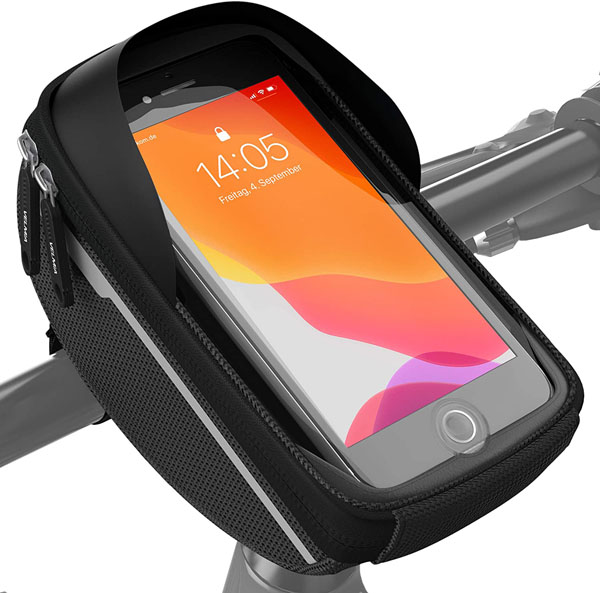 From Hecate: This Velmia bike mount comes with or without touch id. They are both about $17 but the version with Touch ID is on sale for $9 this week. It's compatible with phones up to 6.4″. It's 100% waterproof and will be perfect for the summer. The mount also has a key holder and a small space for personal items behind the phone pocket. Over 1,850 reviewers gave it 4.4 stars that ReviewMeta confirmed. One customer said it holds just enough for a ride, "This bag was much better then I anticipated. Can hold just enough of what I need for a bike ride while keeping my phone screen visible while tracking it." Another hit all the high points, "Well made! Easy to attach to my bike!! Waterproof!! (No more Ziplock bags!)" I don't ride much but it would be nice to have my phone available for gps and music.
Thanks for reading and commenting on our affiliate post! If you make any purchases through these links we get a small percentage and appreciate it.