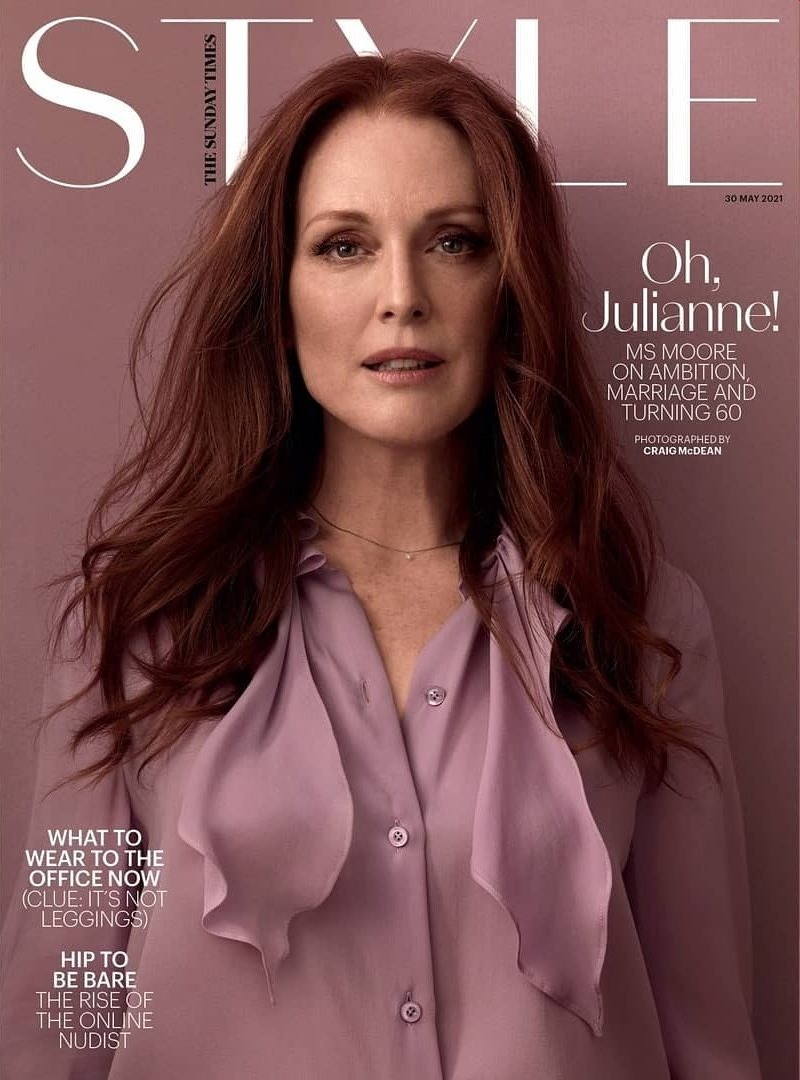 Can you believe Julianne Moore is 60 years old? She celebrated that landmark birthday last December, during the pandemic. It's not that Julianne looks Botoxed and "fresh" and like she's trying to be 25 again – it's more like she has good genes and good bones and she takes care of herself, so she's been able to kind of age gracefully for the past twenty years. Seriously though, compare how she looks now to how she looked in Hannibal – the only difference is a few lines around her eyes. Julianne is currently promoting Lisey's Story on AppleTV+, based on the Stephen King book. She spoke to the Sunday Times about ageing, beauty secrets and the joys of being a late bloomer:
Her 60th birthday: "It was just dinner with my family — it wasn't a blow-out or anything," Moore, who shares 23-year-old son Caleb and 19-year-old daughter Liv with her husband, director Bart Freundlich. "I was thankful that we were able to be together."

On ageing: "It seems so silly to talk about it as something negative when it is a privilege to continue to age."

Her beauty secrets: "My mother has a lot to do with it because she wouldn't let us go in the sun. She couldn't be in the sun and I look just like her. I wear a sunscreen on my face every day and a hat too." She also credits facial treatments, including microneedling and radio frequency, and a diet that's heavy on fish and veggies but adds, "I'm not that good, I like wine. I try to stick to things that make me happy."

A late bloomer. She had her first child in her late 30s, and married Freundlich in her early 40s. "I have been so lucky, I really have. As a young person I was hard-working, laser-focused. I was persistent and consistent, always prepared for an audition, always on time. And I was working really well. But I did find my personal life wasn't successful, and it wasn't until I was in my early 30s that I decided, 'I want that too.' I wanted to have a family, to have children and to make sure I was with someone who wanted to have children too."
[From The Sunday Times via Yahoo]
I looked up radio frequency because I didn't really understand that reference? It's non-invasive and it's basically "heating up" your dermis to stimulate the production of collagen and make your skin look "tighter." Microneedling does the same thing, basically. Julianne is BFFs with Ellen Barkin, who… uh, definitely goes for the more invasive cosmetic options. I always wonder about those kinds of friends too – like, one friend is getting tons of Botox and the other friend just stays out of the sun and wears sunscreen every day. How does that friendship work?? Also love it when a late bloomer finds long-lasting success. Julianne really has worked since her early 20s, but she didn't become a household name until she was well into her 30s. I enjoy it when that happens!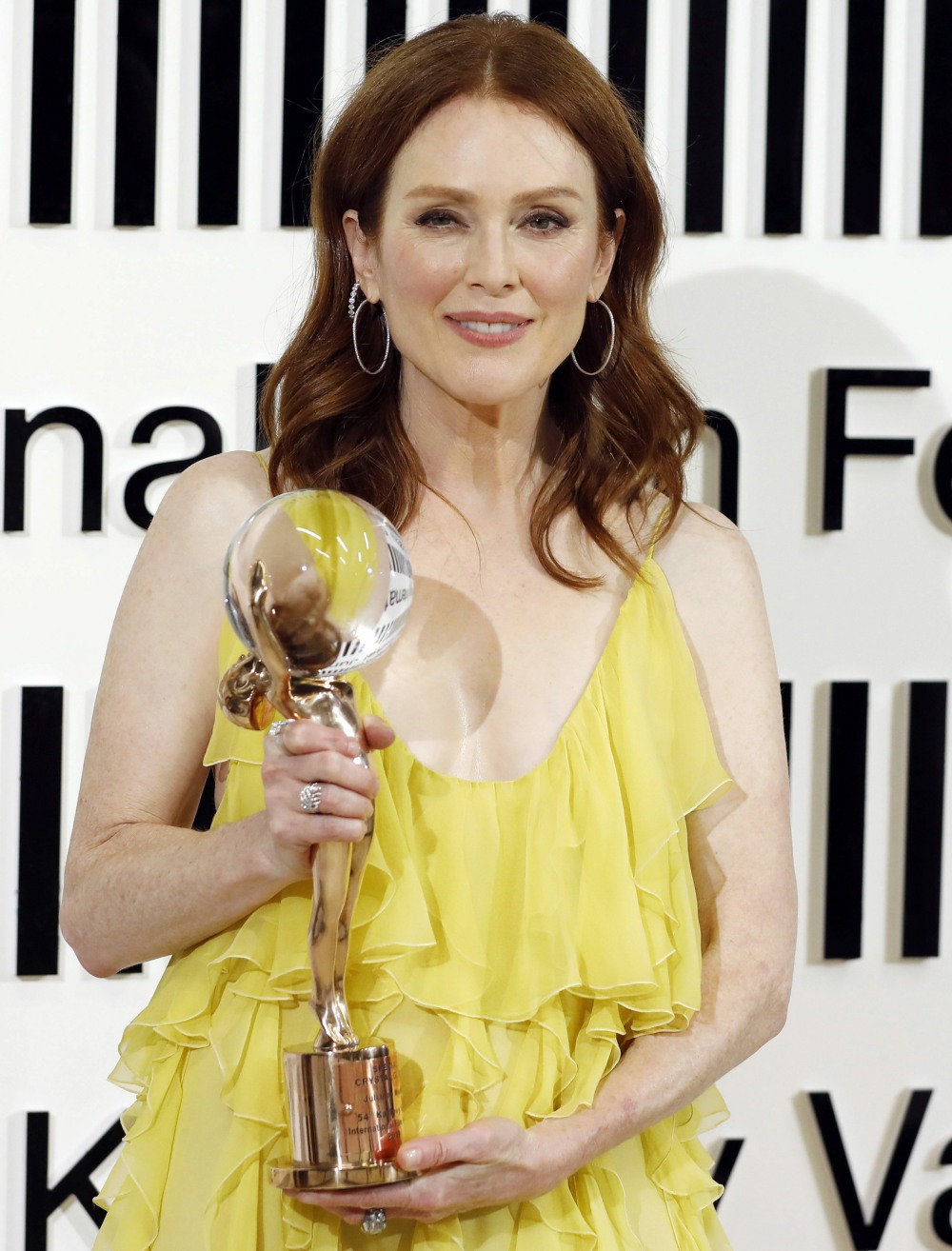 Cover courtesy of the Sunday Times, additional photos courtesy of Avalon Red.