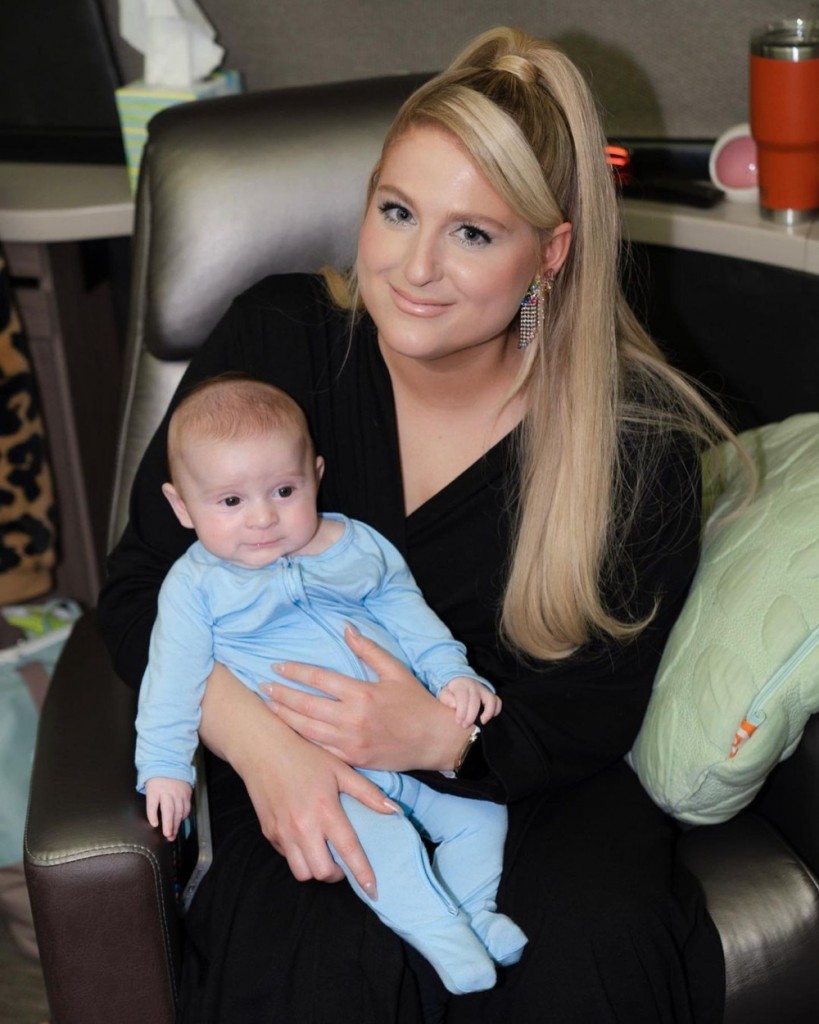 Meghan Trainor gave birth to her son, Riley in February. Meghan's pregnancy was mostly uncomplicated. She did have gestational diabetes, which can be dangerous if untreated but if it's looked after, it's manageable. Three months after Riley's arrived via Cesarean section, Meghan is sharing how his birth ending up being a pretty harrowing experience. Apparently, Riley was breech, which she knew at 36 weeks, and had breathing issue, which meant he had to be taken from Meghan only seconds after she'd given birth.
Meghan Trainor is opening up for the first time about the "terrifying" delivery of her son Riley, who was born via cesarean section back in February.

In an interview with Today on Wednesday, the "All About That Bass" singer revealed that her newborn was breech and had "breathing issues" immediately after delivery.

"It was one of those horror stories where he didn't cry," Trainor, 27, said of her son, whom she shares with husband Daryl Sabara. "He didn't make noise when he came out. I was like, 'Why isn't he crying?' "

Doctors then told Trainor Riley was having breathing issues.
"It was terrifying," the first-time mom recalled.

"I got to see him for one second before they took him away," Trainor told Today. "That was probably the worst part."

The pop singer added, "But we're so lucky we got to bring him home after five days."
Oof. I have friends that heard similar things post birth – comments about breathing or some function not happening. A few heard them during birth, which led to the emergency C-section. In all the cases I know personally, the baby, like Riley, was 100% fine due to the quick efforts of their medical team. But I can't imagine what goes through a new parent's mind when they hear those words and watch their baby be swept away. Back in April, Meghan posted a video of her and husband Daryl Sabara watching Riley in his NICU via FaceTime and briefly holding him while he was still being intubated. By the time she'd posted it, Riley was thriving, but it's still hard to see the little guy in his cot with all those tubes. Meghan didn't elaborate much in April, just mentioning a "rocky start" in her caption. I understand, it's probably hard to talk about, even if it does have a happy ending. Those moments after birth are so emotional, especially with the hormones. To receive upsetting news in that state would take time to process.
But the end of the story is a great one and now we have smiling, giggling, could-he-look-any-more-like-Daryl Riley pics to send us into the weekend!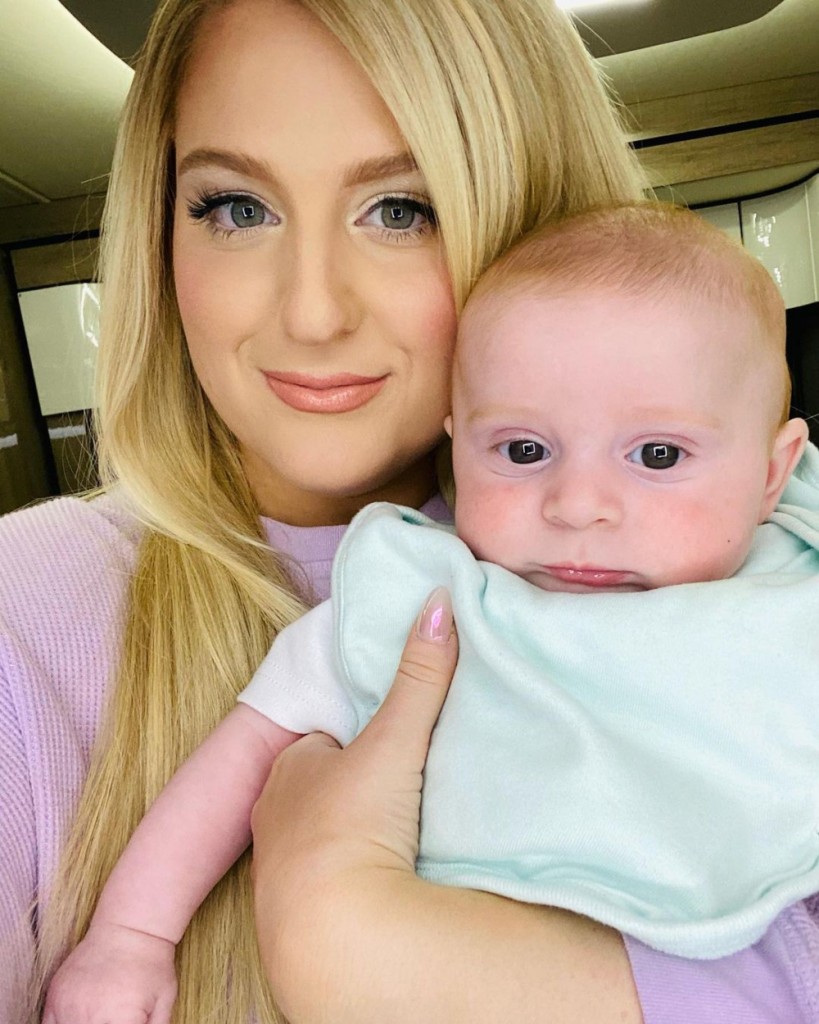 Photo credit: Instagram