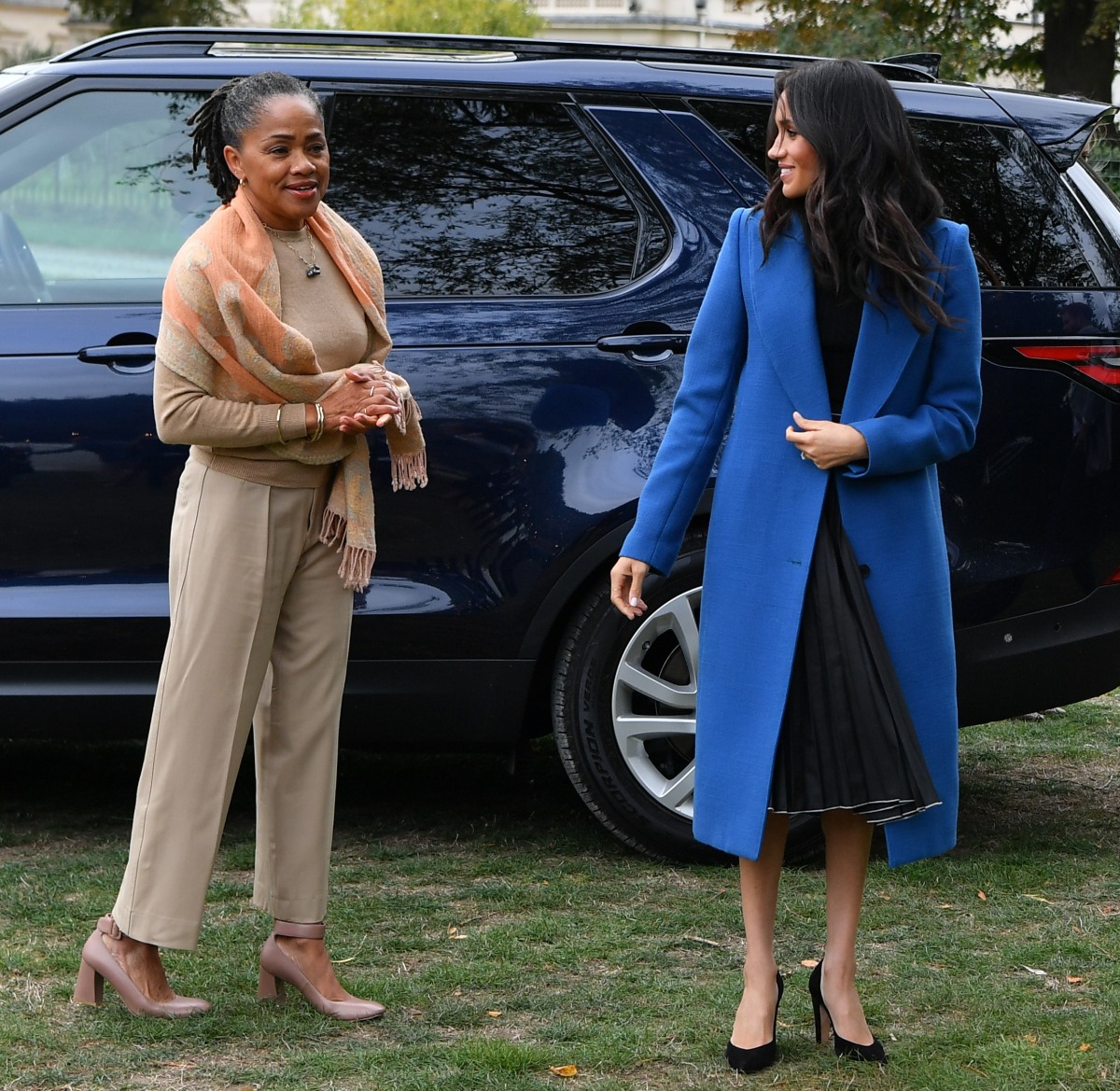 Doria Ragland, to my knowledge, still lives full-time in LA. Originally, I thought the Duke and Duchess of Sussex would buy a home in LA mainly to be close to Grandma Doria. But no, they moved to Montecito, which isn't close enough where Doria could just "pop by" unannounced. That being said, I think it's pretty likely that Doria spends a few weekends a month in Montecito to spend time with her grandson, daughter and son-in-law (in that order). So this is no surprise: Doria has allegedly gone to Montecito to help out Harry and Meghan for a few weeks after Lili Diana's birth:
Meghan Markle's mom, Doria Ragland, is "overjoyed to welcome her new granddaughter," Page Six is told. Although we're told that Doria, 64, was not present at the birth of Lilibet Diana on June 4 at Santa Barbara Cottage Hospital, she is now believed to be helping out with the newborn at the Duke and Duchess of Sussex's $14.5 million Montecito, Calif., home.

The LA-based yoga teacher flew to the UK for the birth of her first grandchild, Archie, back in May 2019. She spent a few weeks with her daughter and son-in-law Prince Harry ahead of the birth and then helped out after Archie's arrival. She was seen beaming in a photo released of the Queen and Prince Philip meeting their great-grandson for the first time.

It was also Doria who broke the news of Archie's birth to her ex-husband, Thomas Markle, who is infamously estranged from his daughter. In the 2020 book "Finding Freedom," co-authors Omid Scobie and Carolyn Durand wrote, "Doria messaged Thomas with the news, which Meghan had asked her to. The new mother did not want him to find out after the rest of the world. But she didn't want to know whether her father replied to her mother's text."

Described as extremely private, Doria is believed to be a constant presence in the Sussexes' California life.
Yeah, I think this is more of an educated guess rather than a scoop. I believe Doria is probably planning on spending more time in Montecito with her grandkids too, but I also think Doria is the kind of cool mom who also understands how to give her daughter some space.
Also: there's so much talk about how the Ragland side of the family wasn't represented in Lili Diana's name. Doria's nickname for Meghan was/is Flower, which is one of the reasons why we've said for months that Meghan would choose a flower name. I've also seen some Sussex Squad people do a deeper dive into the Ragland family and apparently, the name "Lilli/Lilly/Lily" is all over Meghan's extended family. So there you go.
Meanwhile, Toxic Thomas Markle has been particularly subdued since Meghan won her lawsuit against the Mail on Sunday. He's also been pretty quiet since Jason Knauf was allowed to "quit" working with the Duke and Duchess of Cambridge. I don't think that's a coincidence. So Toxic Tom kept his comments pretty brief about Meghan and Lili. He told British outlets: "I'm very pleased that my daughter and my new granddaughter had a successful delivery. I wish them all my love and the best of luck." You know what I wonder? I wonder if Meghan's American lawyers haven't told Toxic Tom that if he talks sh-t about his daughter for money again, they will have his ass.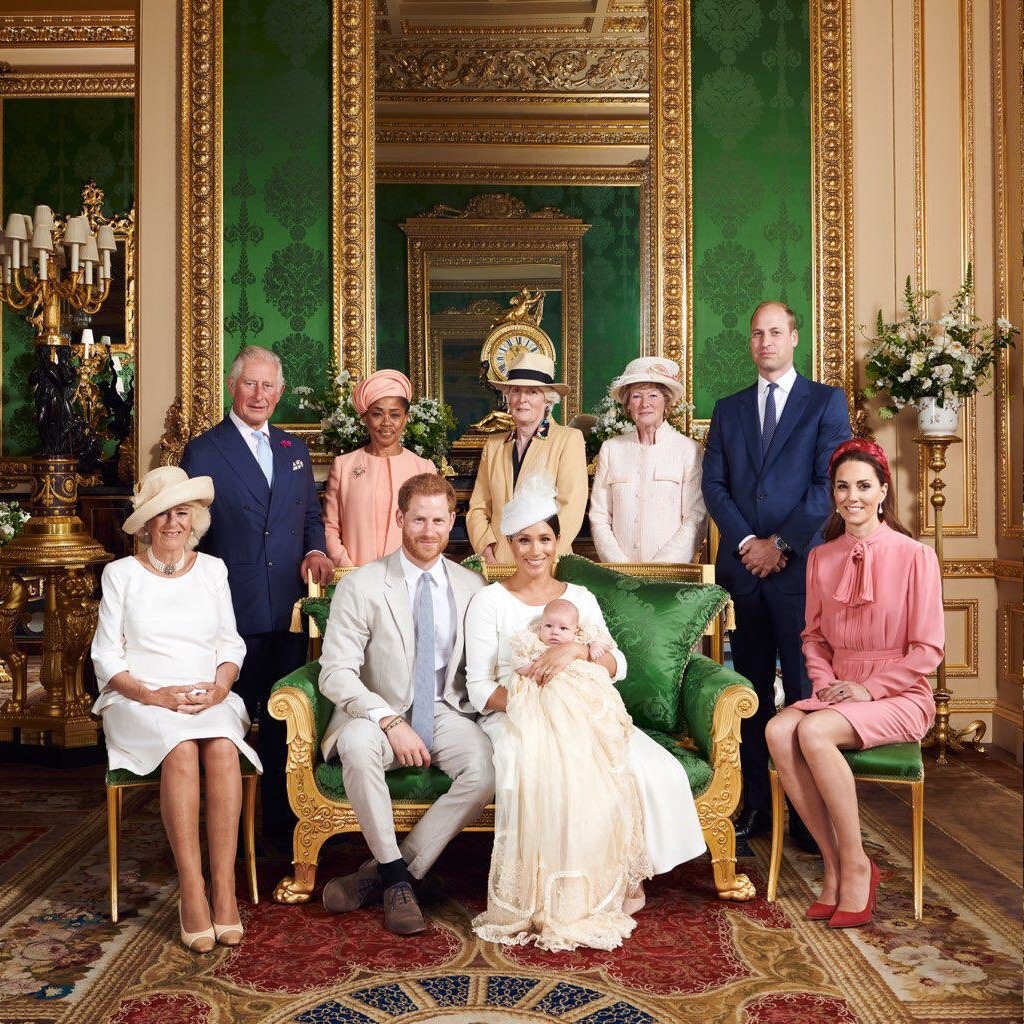 Photos courtesy of Avalon Red.