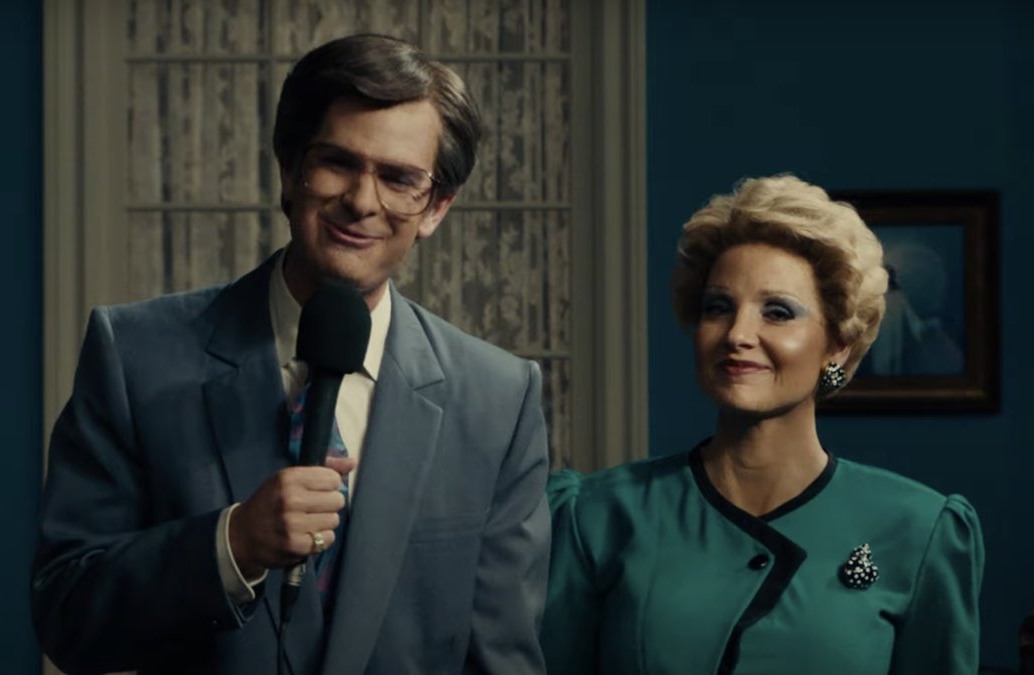 There have been numerous books and documentaries about the life and times of Jim Bakker and Tammy Faye Bakker. Jim Bakker was sort of a children's program host-turned-televangelist, and Tammy Faye was his wife, and a singer and co-televangelist. She was famous in the 1980s for her heavy makeup, sky-high hair and her Dynasty-era "glamour." But she was also known as one of the few "right-wing" figures who refused to demonize the gay community. The Bakkers were very much part of Jerry Falwell's "religious right" movement in the late 1970s and 1980s. It was a movement which turned reproductive rights and human rights into political wedge issues weaponized by Republicans. But while Ronald Reagan was ignoring the AIDS crisis and Falwell was gay-bashing from the pulpit every week, Tammy Faye refused to play that game. And the gay community loved her for it.
In 2000, there was a documentary called The Eyes of Tammy Faye, all about Tammy Faye's life and time. Now there's a feature film, with Jessica Chastain as Tammy Faye and Andrew Garfield as Jim Bakker. Here's the trailer:
I think one of the gifts America has given to the world is that regional Minnesota accent. Everyone loves it. It's such an incredibly specific accent and Jessica nails it. There's already a lot of talk about the prosthetics used on Chastain's face to give her Tammy Faye's particular look… in some of the clips, the prosthetics look pretty noticeable and distracting, but in other scenes, it looks fine. I'm sure people will be able to forget about it and be absorbed in the drama in a few minutes. The combination of the accent + face prosthetics + '80s glamour definitely equals Oscar, you know that right? Finally, Lady Chastain will have an Oscar! I wouldn't be surprised if Andrew Garfield gets nominated too, his Jim Bakker looks pretty authentic.
In case you're wondering, that's Vincent D'Onofrio as Jerry Falwell!! And Cherry Jones is playing Tammy Faye's mother.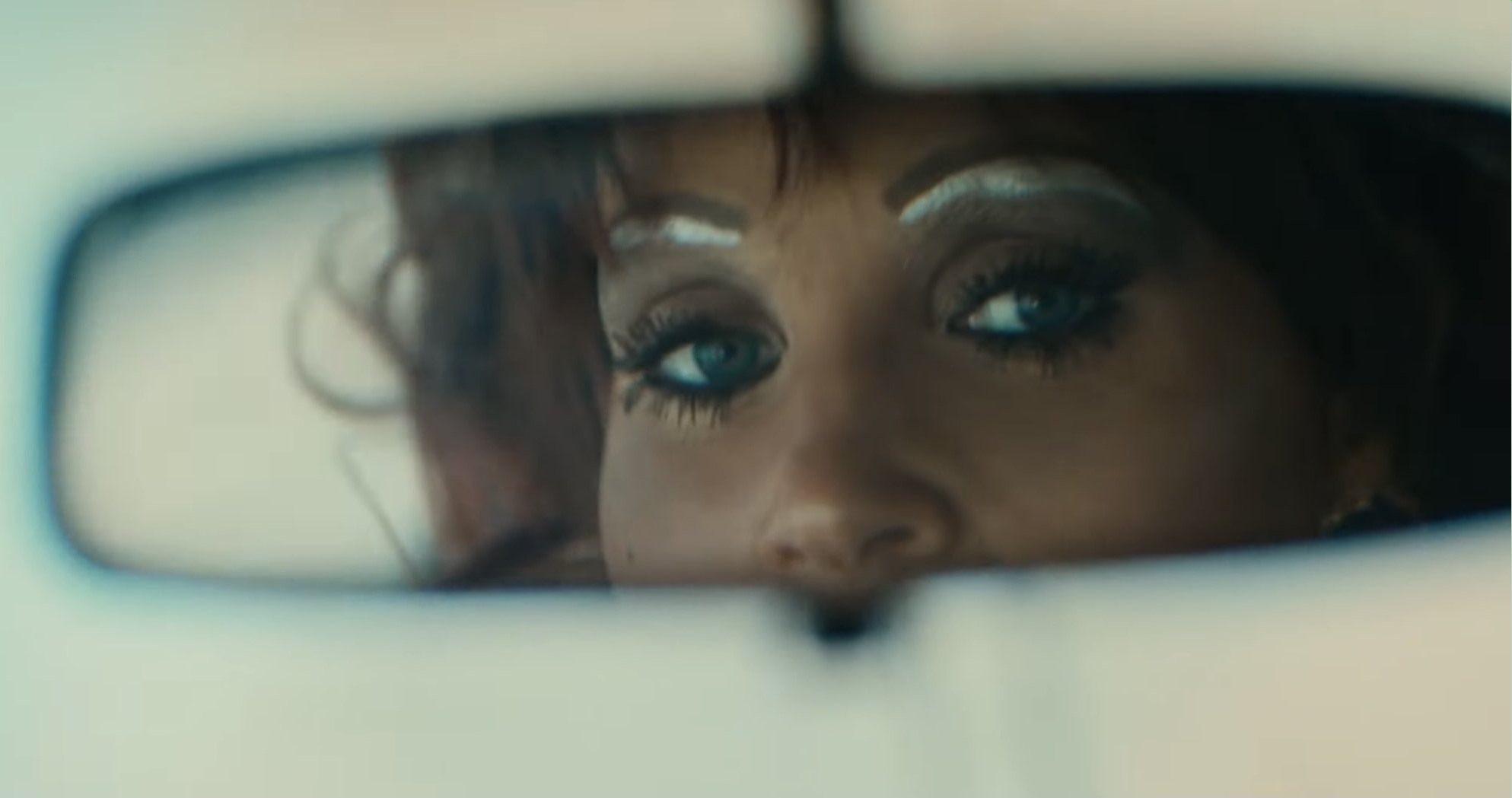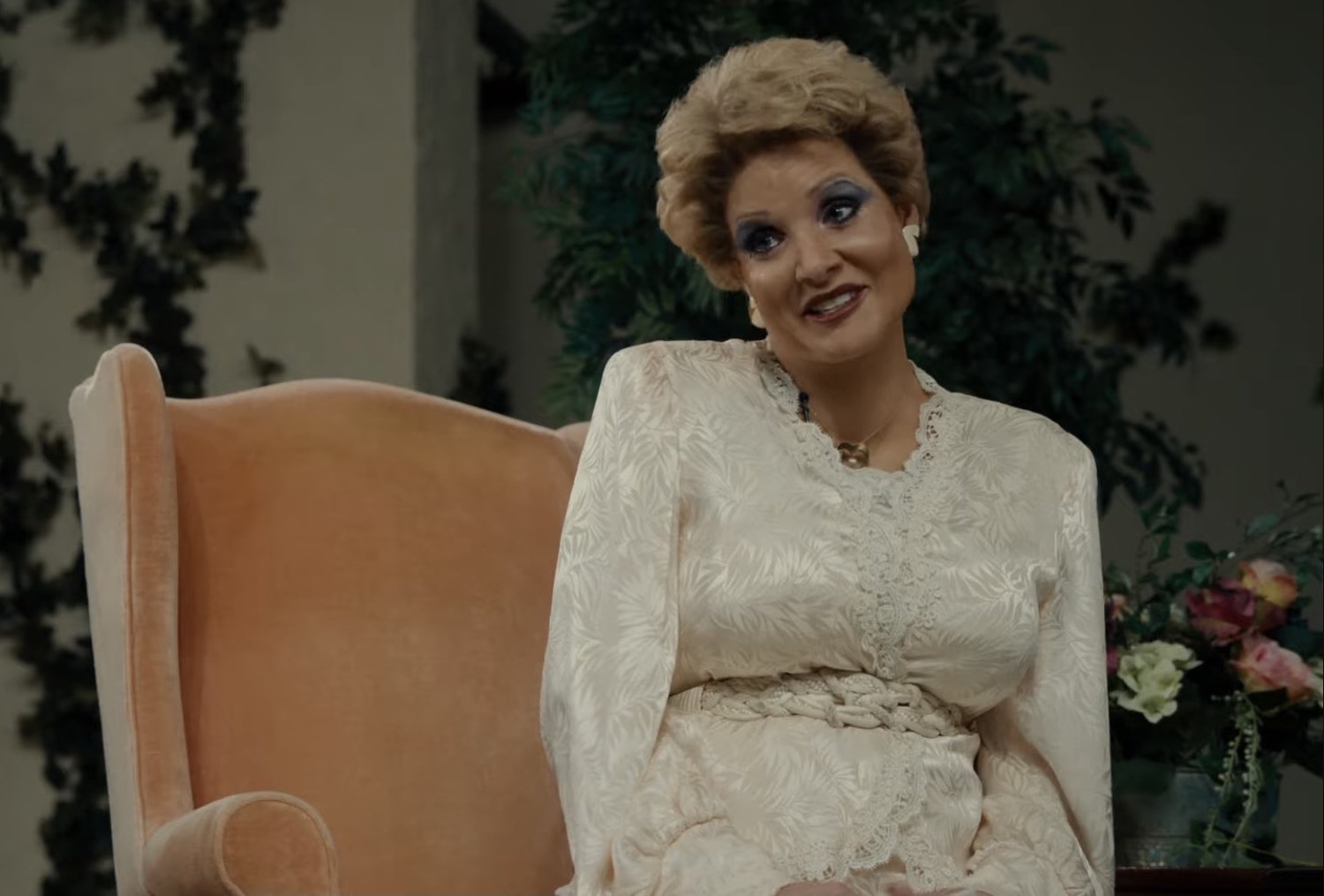 Screencaps courtesy of the trailer.