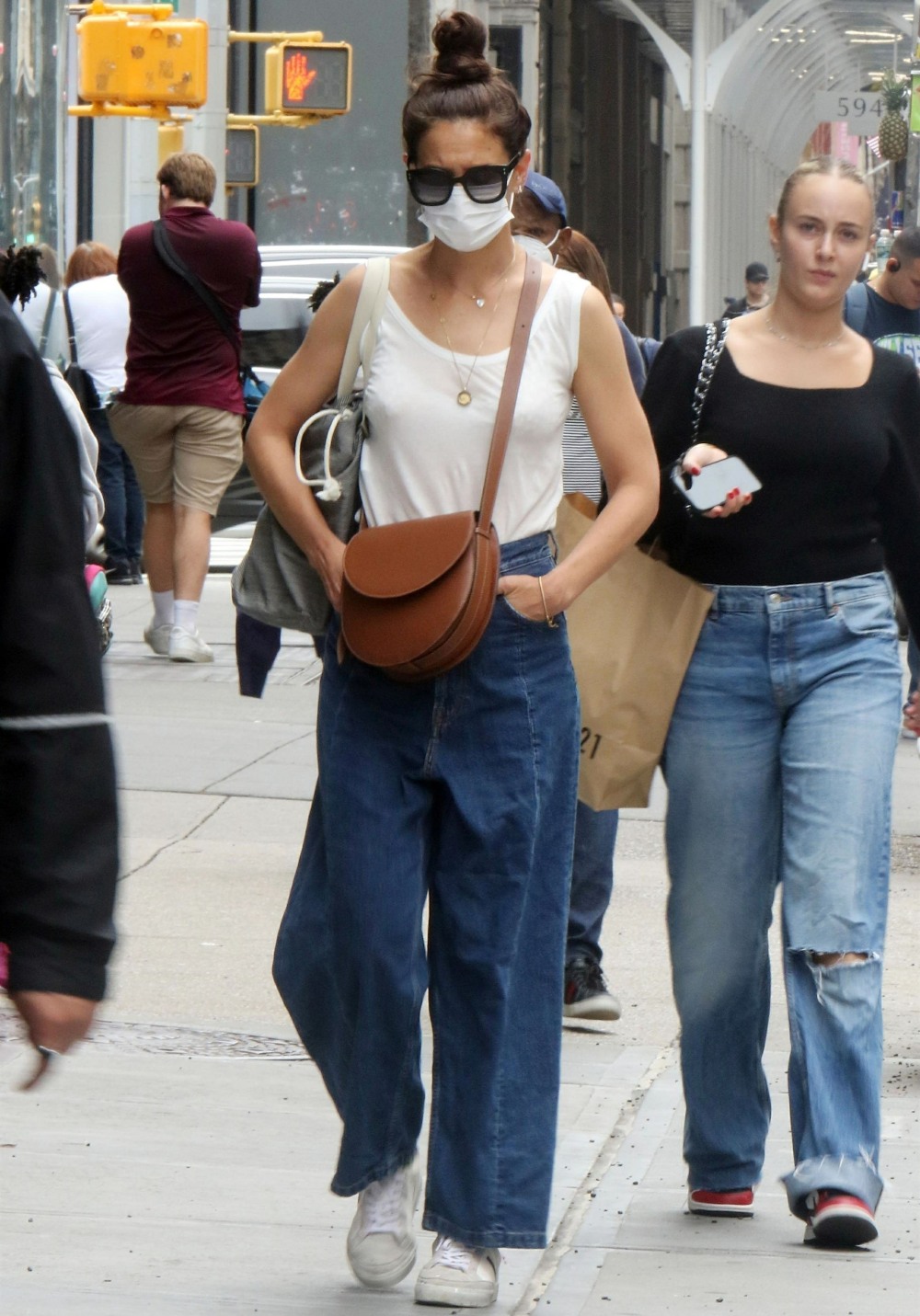 Katie Holmes was seen out and about this week in New York. She's fresh from her breakup with Emilio Vitolo and back to the one constant in her life: clown pants. To be fair, Katie wears clown pants even when she's dating, but the guys have to know that "clown pants" are her forever-love. I don't even know how to explain these completely terrible jeans! I'm someone who loathes skinny jeans too, and I would love to see wider-leg jeans and palazzo pants come back into style. But these are not really wide-leg jeans or palazzo pants. They're just… bad. Awful, really. She doesn't know how to flatter her figure. She has a nice figure too, it shouldn't be this hard.
Meanwhile, the other Holmes-adjacent story this week is that Alex Rodriguez was seen coming out of the apartment building where Katie resides. The paparazzi must know that they can always stake out her building and they'll probably get some clown-pants photos, then lo and behold they get some shots of A-Rod exiting her building. So K-Rod about to become a thing? Kalex? A-Holmes? Aletie? Probably not!
Alex Rodriguez is continuing his search for the perfect bachelor pad following his split from Jennifer Lopez — and that includes Katie Holmes' fancy Manhattan apartment building, Page Six has confirmed. On Sunday, A-Rod — who we're told has never met Holmes — was seen leaving the swanky downtown building where the "Dawson's Creek" star and her teen daughter, Suri Cruise, live. His appearance sparked rumors he was there to visit Holmes, who recently split from restaurateur Emilio Vitolo Jr.

But Holmes' rep told us of the actress and A-Rod, "They have never even met."

A source close to A-Rod added: "Alex is looking at lots of different apartments, he didn't even realize it was Katie's building — he's never met her."

As The Post revealed, the former Yankees slugger is hunting for a new home months after his shocking split from Lopez. While A-Rod has been looking in Tribeca and the Upper West Side, we're told that he has now opened up his search around the city.
See, it's not fun summer gossip like "Katie Holmes and A-Rod are seeing each other!" It's sad summer gossip like "Alex is desperate for relevancy and attention and he has to move out of the apartment he shared with Jennifer Lopez because she dumped him for Ben Affleck." I mean, that's fun gossip too, depending on who you are. Anyway, I friggin' love that Katie issued a denial through her rep. She doesn't want any of that A-Rod sad vibe on her.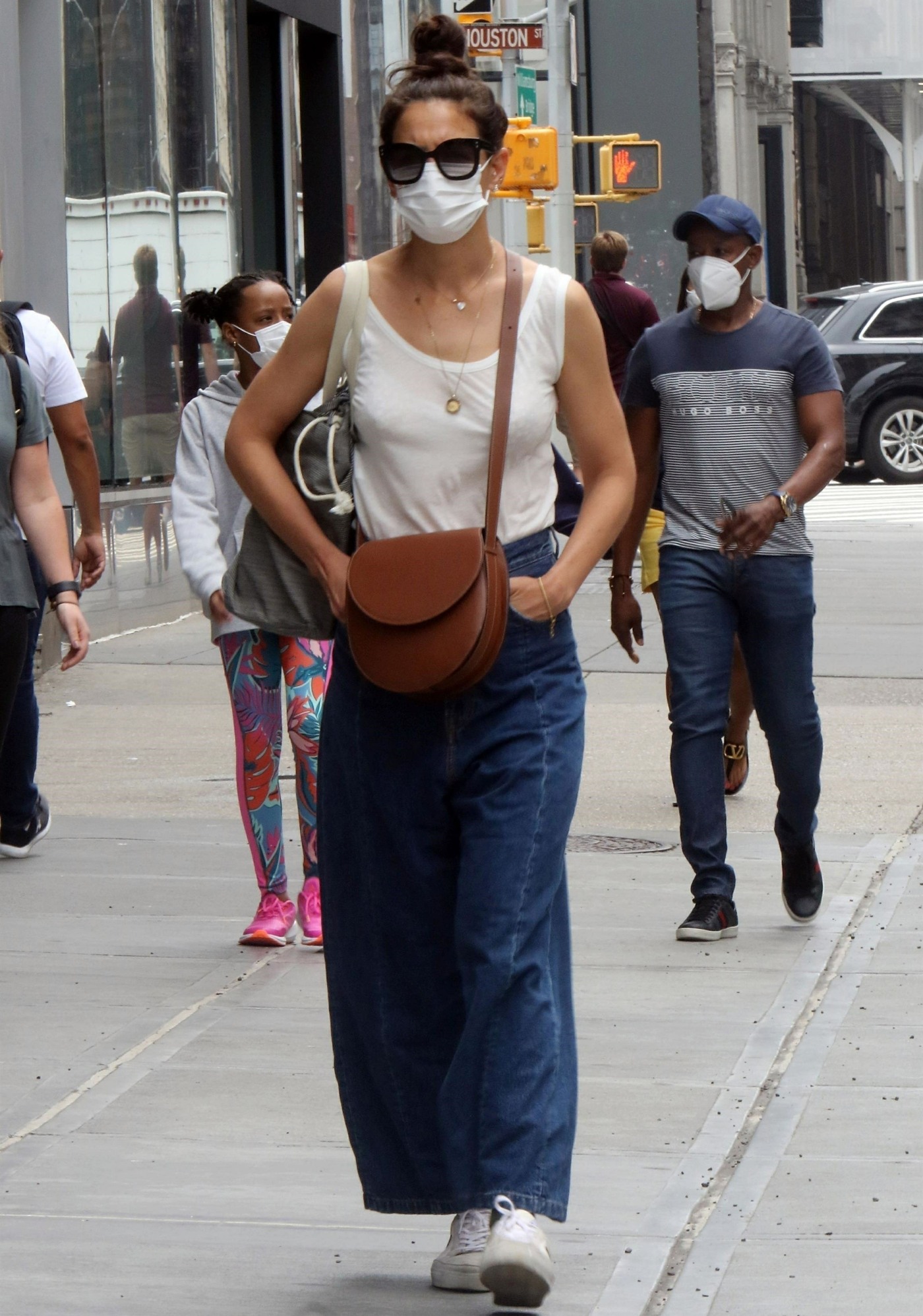 Photos courtesy of Backgrid.