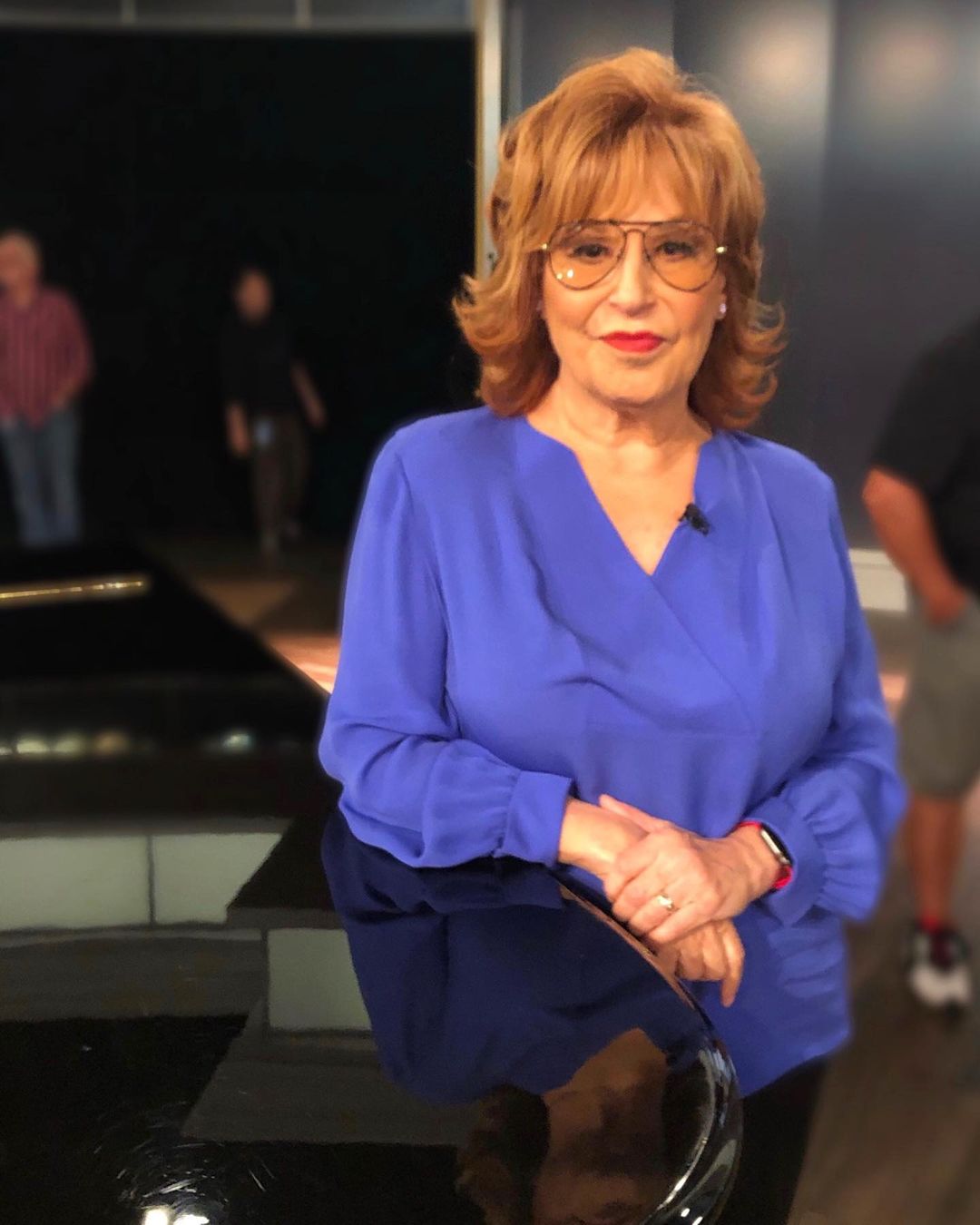 Pride month is coming to close in about week, and some notable people have come out. NFL player Carl Nassib announced on Instagram on Monday that he is gay. Even though we are in 2021, it still takes a huge amount of courage for public figures to come out. And here's just one example of why that is. Joy Behar made an awful joke during a segment of The View. The ladies were discussing Carl Nassib. Joy made a truly terrible "joke" that you can read below. After the commercial break, Joy gave a sh*ty non-apology apology, asking the audience to pretend that she didn't say what she said. Let's just say it left a lot to be desired. Below are few more highlights via People:
"After they said penetration in the end zone, they lost me!" Behar said during the conversation.

Before the next commercial break, however, the TV personality, 78, walked back her comment.

"I just long for the days when you can just be gay in the world and it doesn't become a big deal," she said. "By the way, that inappropriate joke I made for daytime television, scratch it. Make believe I never said it."
This is my issue with most people, just shut the hell up. It took Carl a massive amount of courage to come out since he is affiliated with probably the most "bro-y" sport in the US. All Joy had to do was either congratulate him or just sit at the table and say nothing. Her joke was cringey AF and was from a time when people thought it was cool to punch down at the LGBTQIA community. And no one found it funny.
We are in a different era now and the least Joy could have done was offer a real apology after the fact. Instead, she went on her schtick of, "why do people have to make such a big deal about coming out?" Because of people like you Joy. The irony of the entire situation was Carl explained why he made a public announcement about being gay. He made it clear that it wasn't for attention but for representation. He stated he hopes that one day, coming out won't have to be such a big deal. But thanks Joy for making it harder for the next person. Hopefully, Joy has learned from this debacle and before the week is over she will issue a real apology. That is the least that she can do.
Yikes! This joke from Joy Behar during a discussion of the first active gay player in the NFL.

"After they said penetration in the end zone, they lost me!" pic.twitter.com/GJgqTtL5yO

— Justin Baragona (@justinbaragona) June 22, 2021