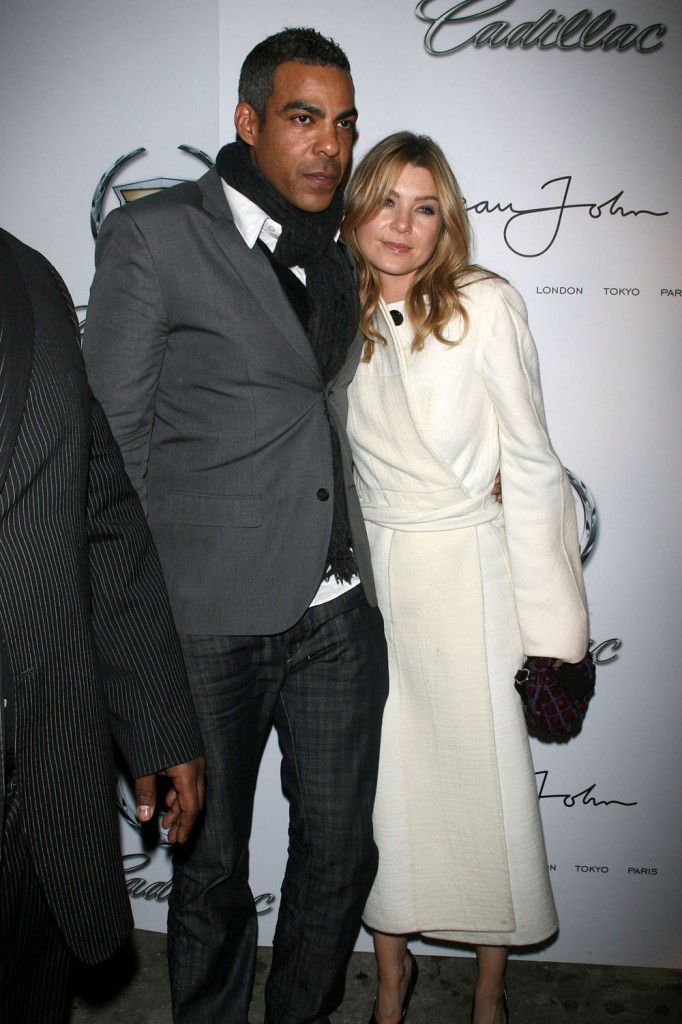 Ellen Pompeo and her husband Chris Ivery welcomed their baby girl at long last. Ellen's rep tells Us Weekly that Ellen gave birth on September 15 – which was last Tuesday. Uh… someone didn't stay on this for some kind of timely update? No paparazzo got a shot of Ellen entering a hospital last week? Very strange, right? I'm sure that Ellen and Chris just wanted their privacy, and wanted to enjoy the first week with their baby in peace.
Ellen and Chris named the little girl Stella Luna Pompeo Ivery. I kind of like it. Stella is a really popular name in Hollywood – there's Stella McCartney, Stella Tennant, Antonio Banderas and Melanie Griffiths' daughter is named Stella, as is Tori Spellings' daughter. I like "Luna" too – it's a cute middle name.
Meredith Grey is a mom! Grey's Anatomy actress Ellen Pompeo and husband Chris Ivery have welcomed their first child, a girl, her rep tells Usmagazine.com exclusively.

"Her name is Stella Luna Pompeo Ivery," her rep tells Us. "She was born Sept. 15 in Los Angeles."

Pompeo, 39, and the music producer, 41 — who tied the knot at a small ceremony in 2007 — announced they were expecting in April.

"It's a huge lifestyle change, and I take that very seriously," she told Allure in 2008 of motherhood. "[Chris and I] enjoy our life so much. We go to Europe and sleep in. So when I have the baby, I won't feel like we've missed any fun, reckless times together, like staying up all night drinking champagne and having sex until five in the morning and not having to get up until two in the afternoon."

Her Grey's costar, Jessica Capshaw, told Us Pompeo was ready to be a mom.

"She is so on top of it, and she is so excited, and she is very sweet about it," she told Us in May. "She is doing her research."

Added Capshaw, "She is exactly the way that she should be about it, which is really excited and hopeful but at the same time really pragmatic and planning. And I think that is the best way for her to be."

The new season of Grey's Anatomy starts Sept. 24. Her costar Katherine Heigl recently adopted a baby girl from Korea.
[From Us Weekly]
Congratulations to the happy family! I'm sure Ellen is over the moon – it felt like she was pregnant a really long time. I'm still kind of wondering why it took them so long to announce – do you think it's for one of the bad reasons? Like, there might have been complications during childbirth, and Ellen is still hospitalized? I hope not, I really do. I'm also wondering about those reports that Chris has a 19-year-old mistress on the side – and maybe he and Ellen aren't getting along these days. It's all probably nothing. My thoughts and prayers are with the family, hoping everyone is happy and healthy!
Here's Ellen Pompeo inside the Porta Via restaurant with Chris on September 9th. Header at Fall Fashion Week in New York in February. Images thanks to WENN.com .