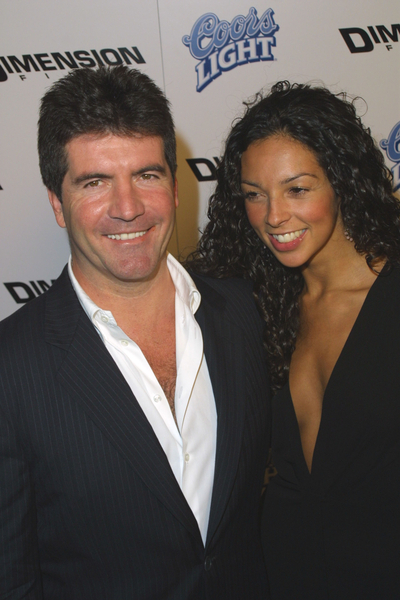 Simon Cowell has gone on the record (I'm not sure which record it is… probably the gossip record) to state that he loves the strip clubs. And he's pretty sure there's nothing wrong with that – in fact if you don't like strip clubs, there's something wrong with you. At least if you're a guy. Simon says his girlfriend of five years Terri Seymour isn't exactly a fan of his extra-curricular activities, but seems to accept it. If I were Simon Cowell, I would look in the mirror, look at my messed up hairdo with a part down the middle, and thank high heaven I had such a hot girlfriend. Then I would never do anything to piss her off again.
Music mogul Simon Cowell has defended his weakness for lap-dancing clubs – and insists those who don't like the scantily-clad cavorting ladies are 'odd'. The American Idol judge admits his partner of five years, Terri Seymour, isn't fond of his penchant for lap-dancers, but concedes the experience helps him relax.

And Cowell believes those who don't like lap-dancing clubs "have a problem". He says, "I don't have a problem with saying I like lap-dancers. Nothing wrong with that. If you don't, you've got a bit of a problem."

"I haven't got them living in my house. Sometimes I go out with some mates and we have a laugh. Terri's not exactly doing a dance herself when I say I'm going out with the boys. "But you've got to let off a bit of steam occasionally. It's fun!"
[From NBC affiliate WOAI]
I'm going to reiterate that Simon Cowell is damn lucky, and that's nothing to trifle with. I'm not a big fan of strip clubs, but I'm also incredibly uptight and old-fashioned. Actually no, but I am in regard to my opinions about strip clubs. My ex-boyfriend once described going to one as "An embarrassing fleshy congress," and I think that sums it up better than I ever could. Simon Cowell, fix your hair. Please. I can leave the strip club stuff alone, but I can't stand by and watch a man do a center part – and let him think he's cool.