James Corden is one of my favorite British imports. He is thoughtful and quite funny and I absolutely love the fact that the man can sang! I know he has a reputation for being difficult, but James's show has managed to avoid major controversy for the most part until now. A petition against James's "Spill Your Guts" segment on The Late Late Show has received 45,000 signatures on Change.org for possibly stirring Anti-Asian sentiment. "Spill Your Guts" is a segment where guess are asked extremely personal questions. They can either answer the question or eat a food that James often labels as gross. Those foods are often indigenous Asian cuisine. James was asked on Howard Stern about the backlash against that segment. He said that he wanted to create a show that brings people joy and doesn't upset them. So he has decided to change the segment. Below are a few more highlights via People:
During a recent appearance on Howard 101, the actor and comedian told host Howard Stern that he was aware of a petition that urged his show to alter the segment – which sees celebrities choose to answer questions or eat unique foods from around the world that many Americans might see as intimidating – and had taken action to do just that.

"We heard that story, and the next time we do that bit, we absolutely won't involve or use any of those foods," said Corden, 42.

Added the late-night host, "Our show is a show about joy and light and love, we don't want to make a show to upset anybody. In the same way that when we played it with Anna Wintour, we gave her a pizza covered in cheeseburgers."

The recent petition – which has collected over 45,000 signatures on Change.org – described the segment as regularly inclusive of foods "from different Asian cultures" like "balut, century old eggs, and chicken feet, and which are often regularly eaten by Asian people."

"During these segments, he's openly called these foods 'really disgusting,' and 'horrific,' " the petition's description continued. "In the wake of the constant Asian hate crimes that have continuously been occurring, not only is this segment incredibly culturally offensive and insensitive, but it also encourages anti-Asian racism."

"So many Asian Americans are consistently bullied and mocked for their native foods, and this segment amplifies and encourages it," the petition added.
It is so crazy because I have watched this segment several times and it has never crossed my mind how incredibly insensitive and offensive it is. It is very interesting how desensitized we are to other people's pain, including myself. I am glad that James didn't go on the "I'm not a racist" chitlin circuit like other hosts we know. He responded to the request to remove the foods off "The Spill Your Guts" segment, and he was not defensive. I would like to see more people respond in the way James did instead of getting offended and assuming folks were calling them racist.
I am glad that he is going to upgrade the show. James responded somewhat well to constructive criticism. I do hope he issues a more comprehensive apology, as some people are calling for, and donates money to a cause benefitting the Asian community.
One of the "Spill Your Guts" segments:

A few responses to the segment:
@kimssaira

many of these foods have been around in asian cultures for thousands of years. sign the link in my bio to take this off the air ##fyp ##aapi
This Asian American artist and influencer wants James Corden to #CancelSpillYourGuts segment on his show. pic.twitter.com/KtkQ6fDbnU

— AJ+ (@ajplus) June 20, 2021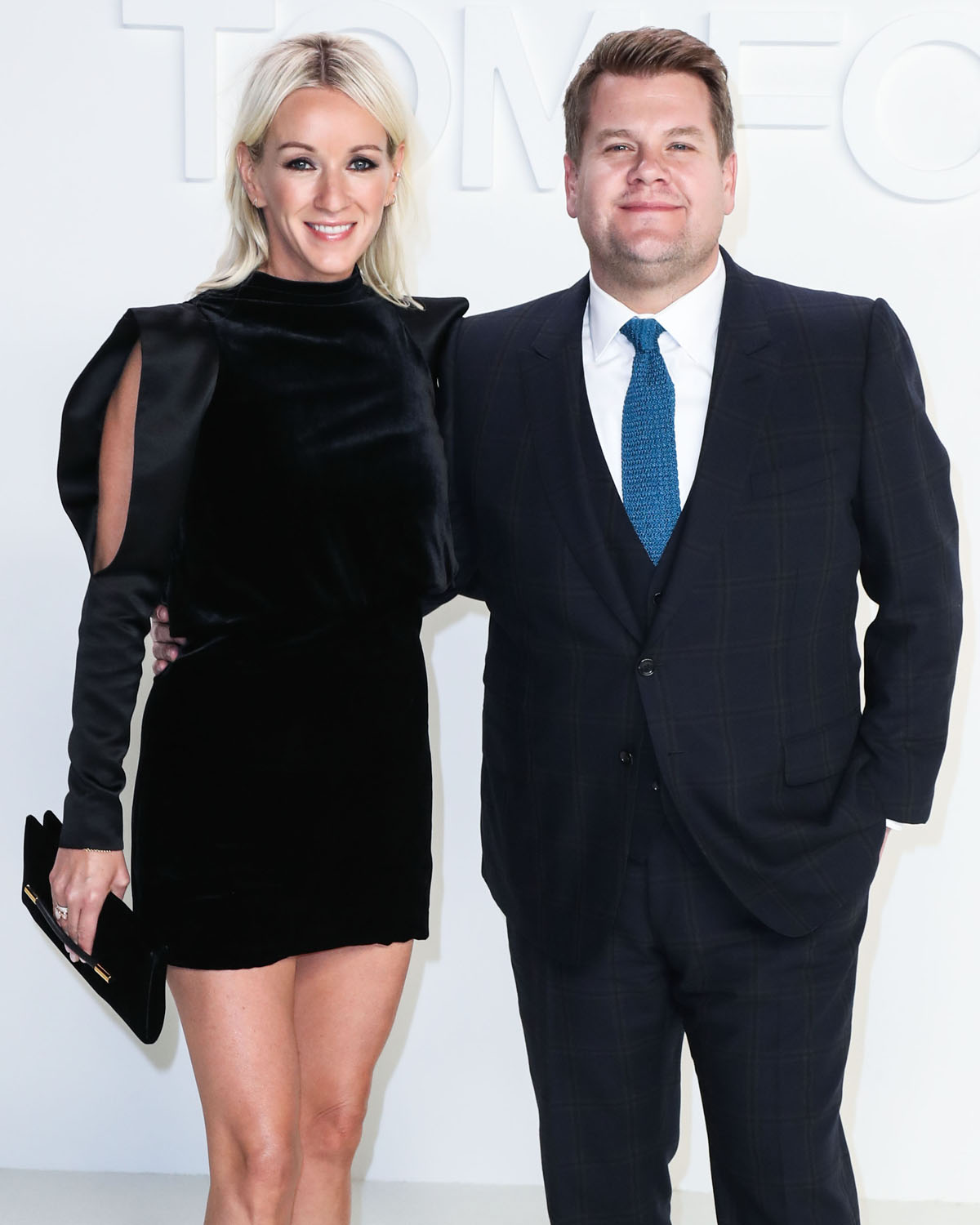 Photos credit: Avalon.red and via Instagram