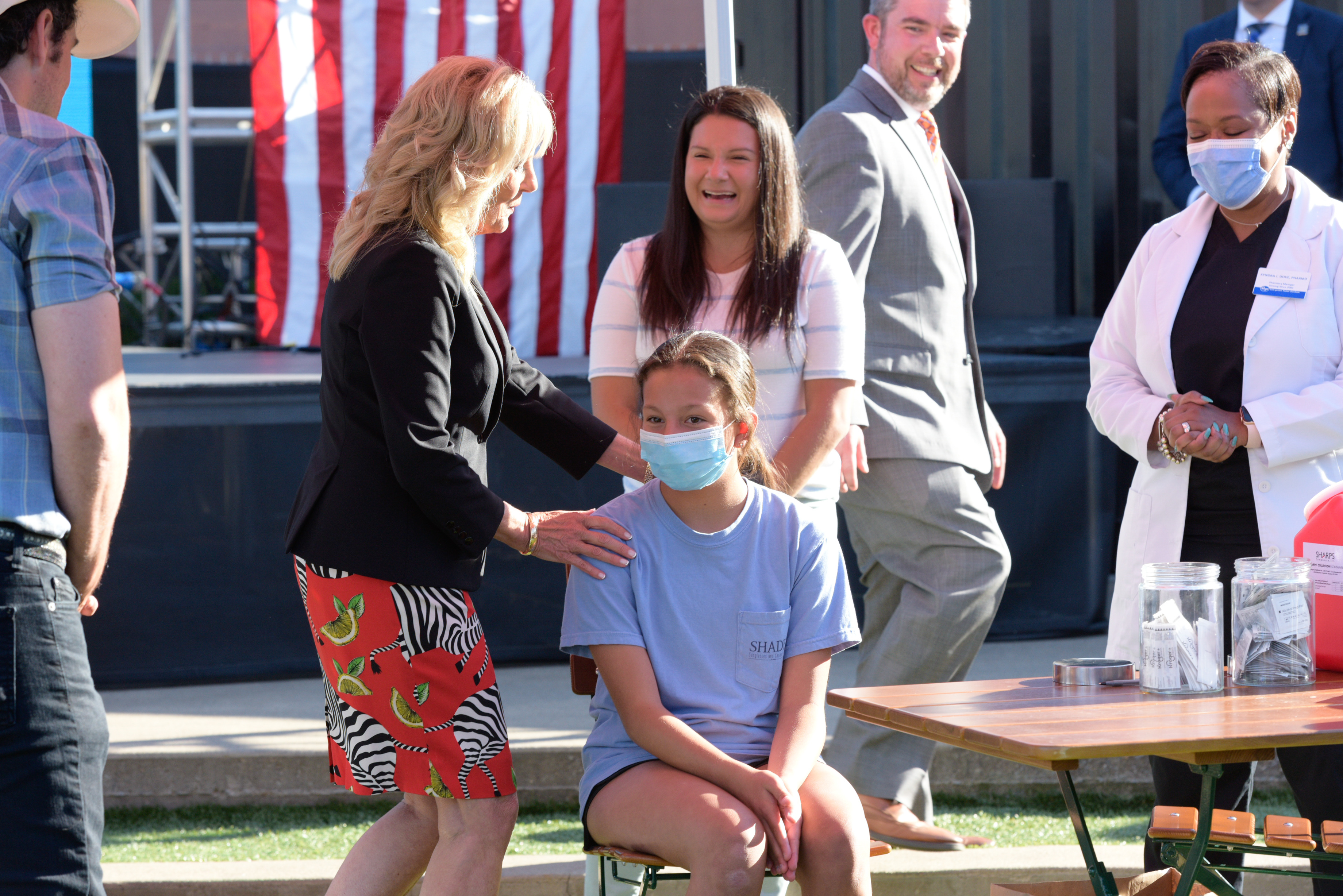 Amid all the scary news about the delta variant and how easily it spreads, there's a promising study about the immunity conferred by the vaccines. A study from Washington University School of Medicine shows that the mRNA-based vaccines, from Moderna and Pfizer, may provide years of protection against covid. The vaccines are somewhat less effective against the more virulent variants, but in most all cases they prevent against hospitalization and death. This isn't a time to quit wearing masks inside no matter how rosy the CDC wants to paint this, but those of us who have been vaccinated can feel a little safer. In fact the scientists say that people who have had covid and get vaccinated may have lifelong protection.
Pfizer and Moderna's COVID-19 vaccines may protect against the virus for years, a new study found.

Lingering questions surrounding the COVID vaccines have been about how long the protection will last, and if people will need booster shots to keep it going. But this new research indicates that boosters likely won't be needed – barring the emergence of variants that are stronger than the two mRNA vaccines.

Researchers at the Washington University School of Medicine found that the vaccines create a constant immune reaction in the body that protects it against COVID-19. Looking at the cells in the lymph nodes of people who have been vaccinated, researchers determined that the cells are continually practicing how to fight against the virus, even 15 weeks after the first dose.

"The fact that the reactions continued for almost four months after vaccination – that's a very, very good sign," Dr. Ali Ellebedy, an immunologist at Washington University in St. Louis and lead author of the study, told The New York Times. Typically, those reactions hit their peak in the week or two after vaccination before starting to die down, but that hasn't been the case with the mRNA vaccines.

"It's a good sign for how durable our immunity is from this vaccine," Ellebedy said.

Researchers also believe that those who had COVID-19 and then were vaccinated with Pfizer or Moderna's formulations may be protected for the rest of their lifetimes, adding to the reasons why it is still necessary for people who had the virus to get vaccinated.
It sounds like we might not need booster shots every year, as long as we can stop this virus from mutating by controlling the spread. If boosters are available I will get them because I don't want to have even a marginal risk of getting sick. We just spent 15 months in our homes disconnected from our friends and family. The fact that there are people who still refuse to get vaccinated blows my mind. Those people are getting sick as things open up and many are learning the hard way. I just wish that children and medically vulnerable people didn't have to pay the price too.
As we talk about the delta variant's threat to unvaccinated people, I'd just like folks to remember that *everyone* under twelve is unvaccinated.

— Margaret Thornton, Ph.D. (@MaggieEThornton) June 29, 2021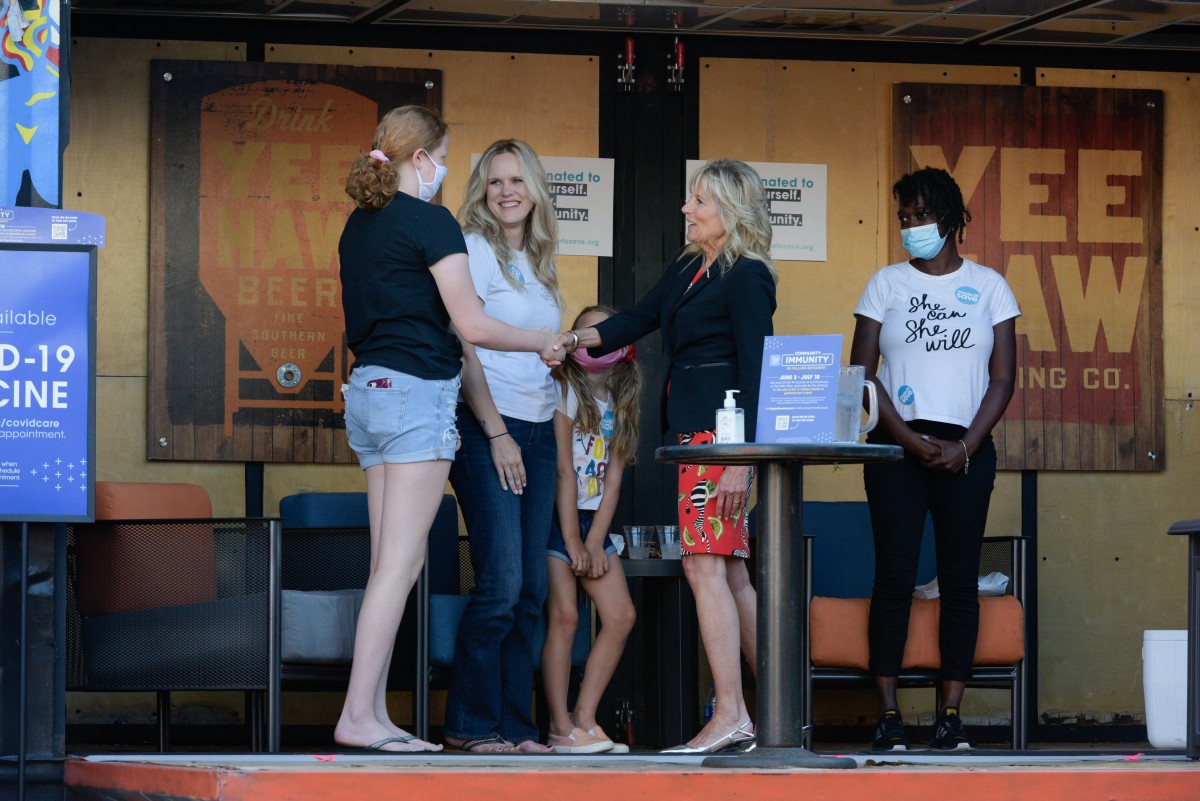 These are photos of Dr. Jill Biden touring a vaccination site in Nashville with Brad Paisley and Kimberly Williams-Paisley. Credit: Avalon. Dr. Biden is also shown at a vaccination site, Emmett J. Conrad High School in Dallas, Texas, yesterday with Football Hall of Famer Emmitt Smith. Credit: Getty