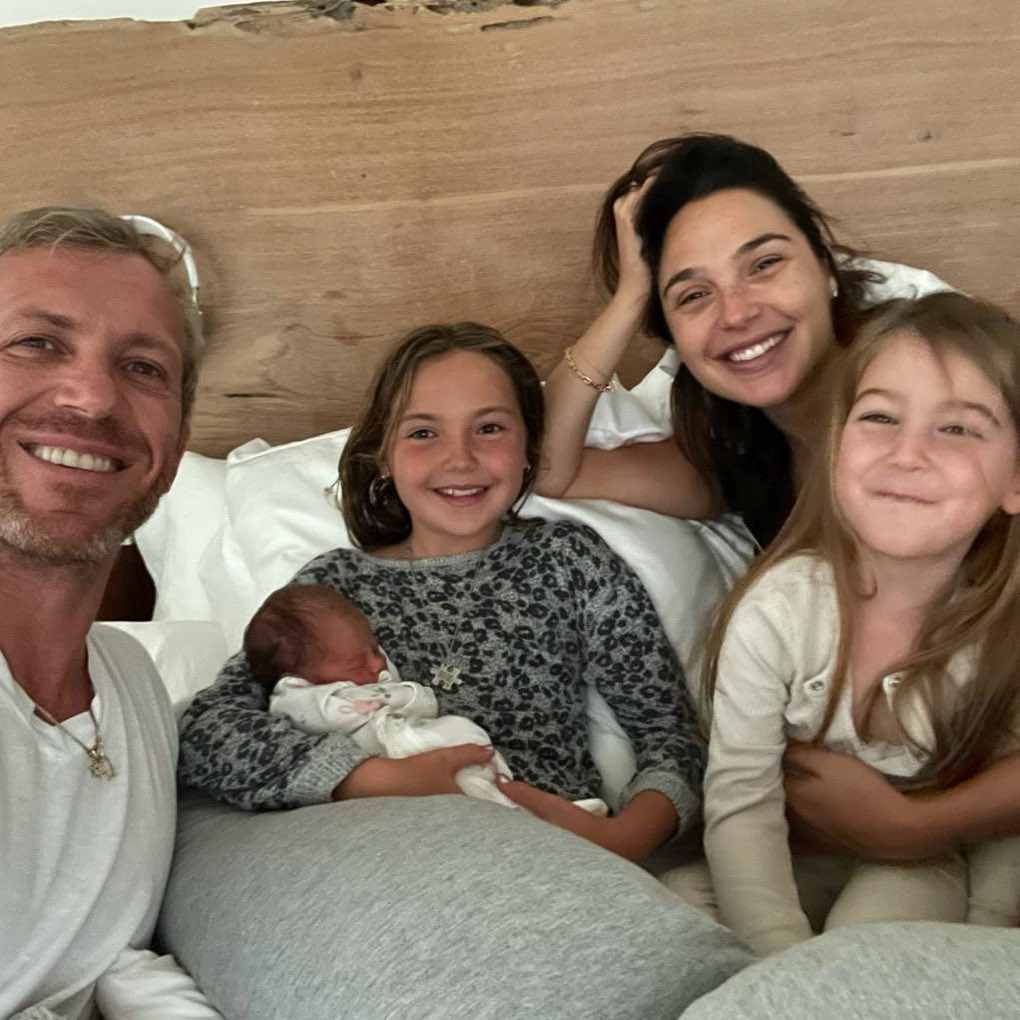 We're always talking about how some pregnancies feel like they last an eternity and some whizz by. Gal Gadot's latest pregnancy feels like the latter. To be fair, we just found out about her third pregnancy in March. I guess she was already well into her second trimester by then because on Tuesday, Gal announced the birth on Instagram. She posted the sweet photo above of herself, her husband Yaron Varsano and their daughters, Alma, nine, Maya, four, and the newest family member, Daniella, with the following caption:
My sweet family 🖐🏼I couldn't be more grateful and happy (and tired 🤪) we are all so excited to welcome Daniella into our family. I'm sending all of you love and health. GG ♥️🖐🏼🖐🏼🖐🏼🖐🏼🖐🏼
I absolutely love the vibe of this post. First of all, it's the perfect complement to the announcement photo with the family smiling and touching Gal's belly. Secondly, it's such a relaxed photo, it looks like an album cover. Like they were all in the middle of a family sing-along when mom needed a small break to give birth, then they picked up at the second stanza. It's sweet and everyone does look happy and tired in a newborn-just-arrived kind of way. Daniella Varsano is a pretty name. Daniella also fits in well with the Alma/Maya flow (and works with the whole Varsano Sisters Album I've created in my head).
I somehow missed that Gal told us she was having another girl in April. When she appeared on Kelly and Ryan, Gal knew Daniella was a she and announced it at that time. She asked Kelly for any advice on having a third and Kelly graciously told her the third would be her easiest because "it's like they come out knowing you have your hands full." That's nice. Usually people are like, "it's chaos! You'll never know peace!" Kelly waded into that territory later with Gal after Ryan asked what thing Gal intended to do differently with baby #3. Gal said they'd "messed up" the whole sleep training with Alma so they really wanted to make it a priority with this one. Kelly said people think once a baby sleeps through the night the parents sleep soundly from then on. But the reality is that when the kids grow up, the parents stay up all night worrying about them. I can't really fault Kelly for this, it's true. Except I'm sure that won't happen with Daniella because she's part of the Varsano Sisters. They sing folk songs when the mood strikes them and protect world peace when not recording.
Congratulations to the whole Varsano Gadot family!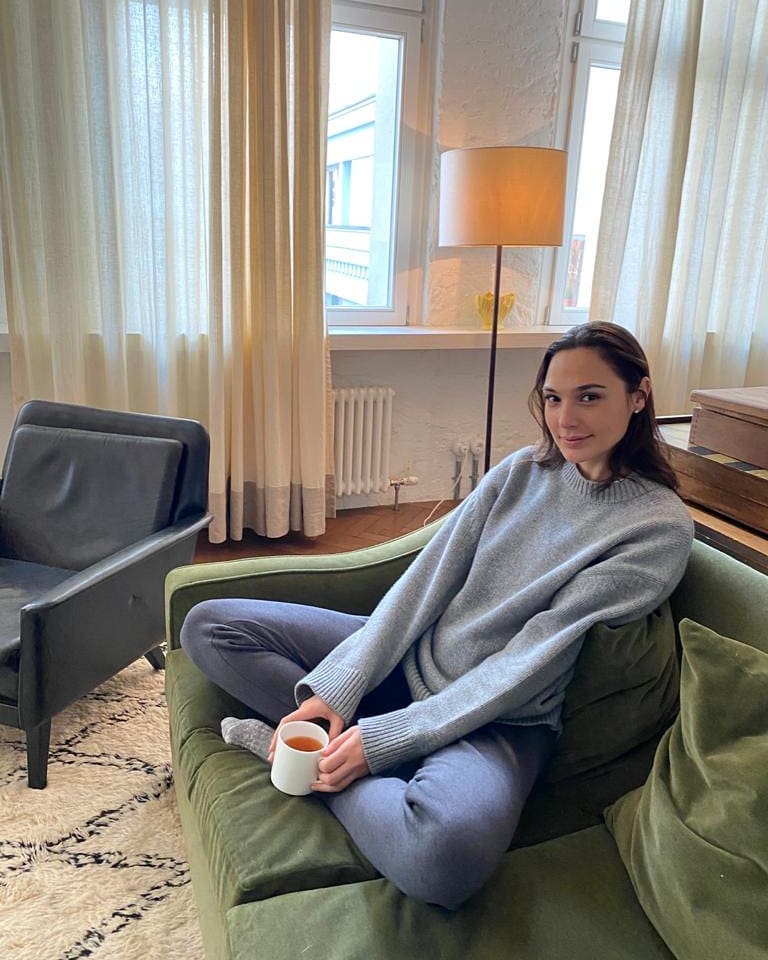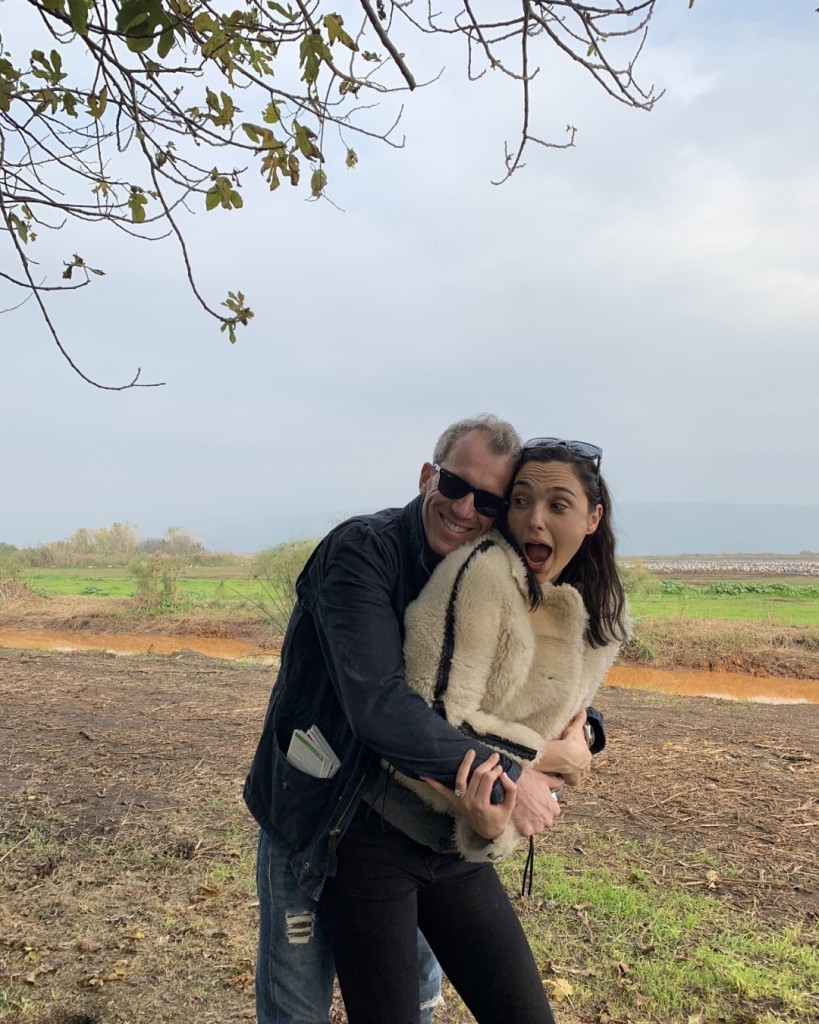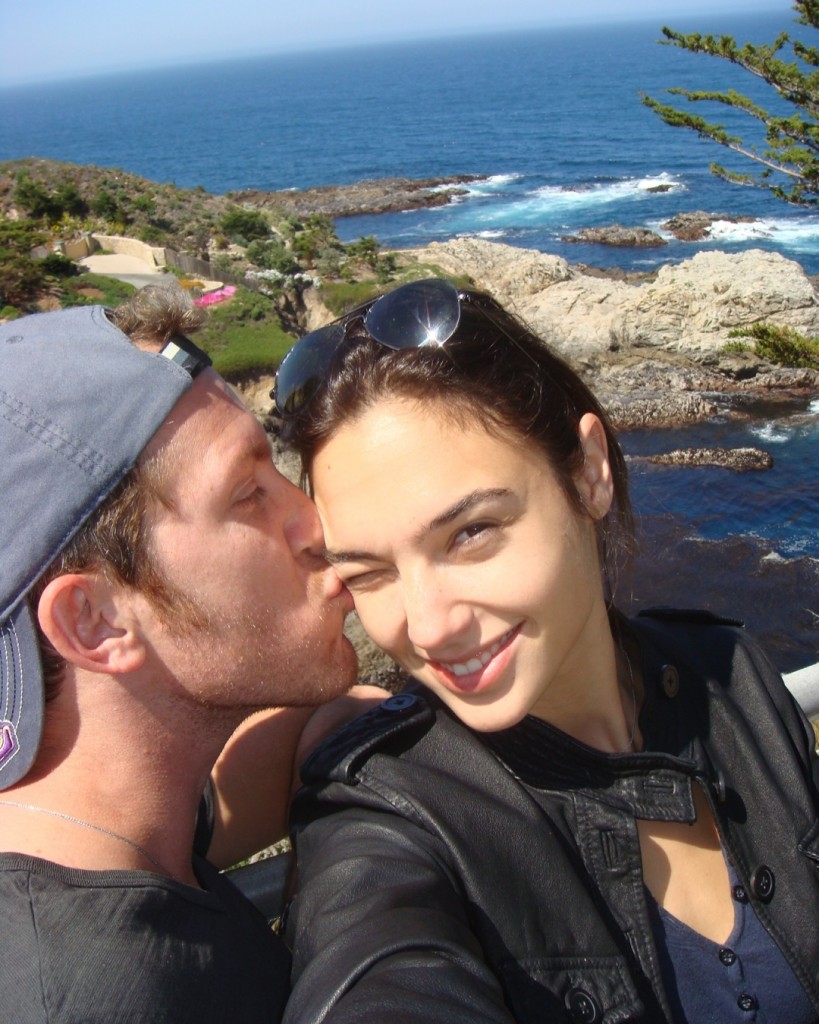 Photo credit: Instagram