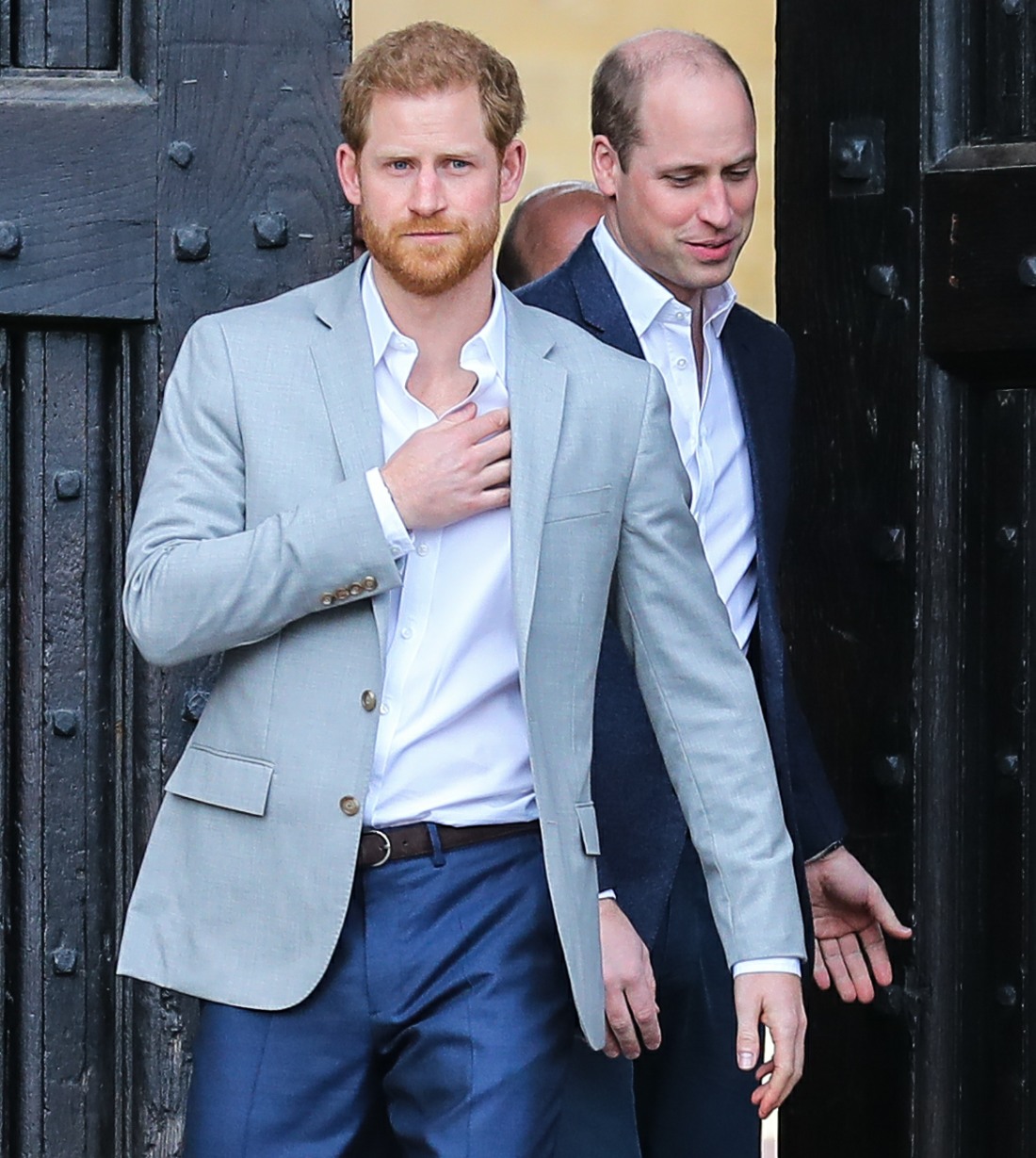 Prince Harry's spokesperson ran around for a full 24 hours to brief certain outlets about Harry's memoir. The spokesperson insists that Harry "spoke privately with the royal family regarding the book's publication very recently" even though "Harry would not be expected to obtain permission from Buckingham Palace for the project." I notice Harry and his people are being very careful with what they say about who Harry told, because it clearly was not his father. It's also notable that Buckingham Palace isn't commenting on the issue beyond "Any clarification about the book would be a question for the Duke and Duchess of Sussex." Meaning, there will be no on-the-record statements from BP for the moment. Now, off-the-record briefings? Sure. Of course. Which brings me to Dan Wootton, the self-styled Cambridge insider who uses his platform as a Daily Mail columnist to spew hatred at the Duchess of Sussex and write creepy love letters to Prince William. Wootton has a new column about Harry's memoir and he spoke to several unnamed "insiders." Some highlights:
Harry torpedoed his chance at reconciling with his family: Multiple royal insiders tell me that there is a 'growing sense of shock and fury' among the royal palaces and Harry's own family members about his book plan. 'This is the no going back moment – the final nail in the coffin of the Royal Family's relationship with Harry,' a senior royal source tells me. 'The emotional turmoil as they wait over a year for publication is going to be torturous.'

Impossible to fight back!! What has angered courtiers most is that Harry and Meghan know, whatever they say in the book, Prince Charles and Prince William, as heirs to the throne, will find it almost impossible to fight back.

Charles didn't know: Insiders close to the Prince of Wales have confirmed he did not know about Harry's book, even though he has been working on it for the past year. Another source explains: 'Prince Charles didn't know anything about it. This is really painful, it's going to be difficult for him to take. The assumption is that he will take another kicking from Harry. The real disappointing thing for Charles is that he used to get on with Harry so well, actually far better than William. He feels so let down by the whole thing.'

Harry might pop off about Camilla: Clarence House is also believed to be worried about what Harry might write about his stepmother Camilla. The source adds: 'Let's be honest, Harry has never been close to the Duchess of Cornwall. If he documents their fraught relationship in the book it could be very damaging at a time when Charles is laying the groundwork for her to become Queen.'

Courtiers do not believe a rapprochement with William is possible now. A royal insider says: 'This is the end of any close relationship with the Duke of Cambridge. There's nothing more that can be said on that front. William believes his behaviour is shameful and tasteless. Harry's been going around to people saying he can't remember his childhood and his mother that much. Now he's going to write a book about it. How does that stack up? What's really telling is even the relatives he remains closest to, like princesses Eugenie and Beatrice, are stunned by what he's up to.'

What kind of damage could Harry do? A royal insider explains: 'This is nothing like Andrew Morton's biography of Princess Diana or Jonathan Dimbleby's of Prince Charles – this is coming from the horse's mouth. Harry will have to take ownership of every word forever more. There's no room for deniability. So in terms of the monarchy, this is massive. It's going to have a big impact. But what's the worst he can say? Will he name the so-called 'royal racist'? There's a lot of worry about that.'

2022 was supposed to be the Windsors' year: 'First and foremost, it's the Queen's Platinum Jubilee. That's what matters most. But it's also Prince William's 40th birthday and the 25th anniversary of the death of Princess Diana. With that mix, it should have been a really positive year for the Royal Family. But Harry clearly doesn't care. He's acting like a child. We need to remember he's a nearly 37-year-old man, not a 21-year-old. He's on the cusp of middle age.'

Whether Harry will donate his advance to charity: My royal source says: 'Surely Harry has to make it clear if that advance is going to charity too. Because otherwise the proceeds from the book will be much lower given it has to first cover the costs of such a massive advance.'

Harry is rich now: One royal source explains: 'There's a lot going on among the family at the moment. A shifting of the power bases following the death of Prince Philip, with Prince Charles and Prince William both solidifying their power. But Harry doesn't give a damn. He's there to do what's right for him. He no longer cares about how his actions impact the monarchy. He went to California with the sole goal of showing that he will never need to rely on his family for money again – and he's proven that beyond any doubt.'
Let's do a list!
1. "The final nail in the coffin of the Royal Family's relationship with Harry" – they've been saying that since the Sussexit. The hyperbole has been off the charts since January 2020. No one cares.
2. Charles and William "will find it almost impossible to fight back" – except that they spent the past month telling us that they're abandoning "never complain, never explain" because William wants to go full clown-show to combat the Sussexes. Will and Chaz are very clearly – in Wootton's own column – fighting back.
3. Harry might attack Camilla! Harry doesn't give a sh-t about Camilla at this point. Her name wasn't even mentioned in the Oprah interview. And if Harry does make a reference to his father's philandering or Camilla's role in the gaslighting of Diana, then who cares. We all know that sh-t anyway.
4. "William believes his behaviour is shameful and tasteless." Yes, Harry should just behave like an Elegant Other Brother and stick his wandering sceptre into any married rose bush.
5. "Will he name the so-called 'royal racist'? There's a lot of worry about that." They're worried because they are all racists. They're worried that Harry will name every last one of them.
6. "He's acting like a child" in the same breath we're talking about how important it is for Baldingham to have all of the attention on his big-boy 40th birthday, R U serious.
7. Why do "royal sources" care what Harry does with his book advance? He's under zero obligation to even give the book profits to charity.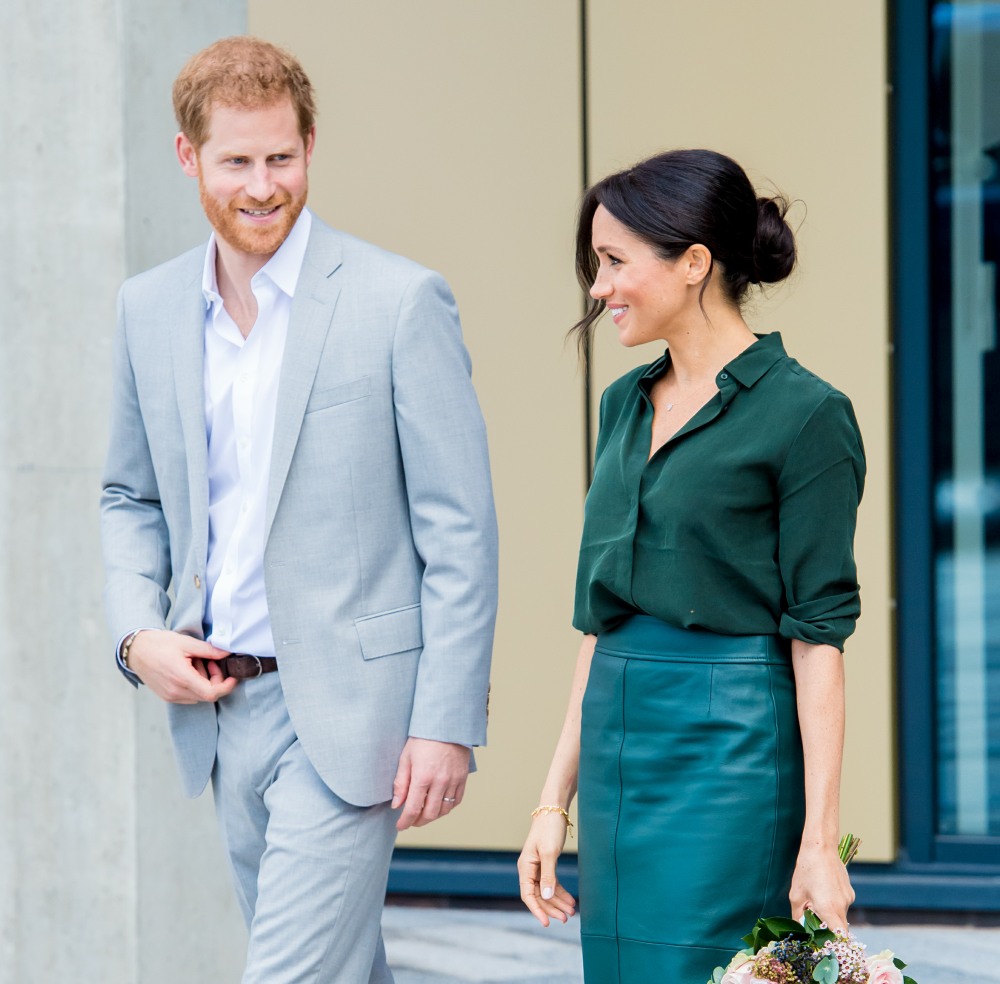 Photos courtesy of WENN.