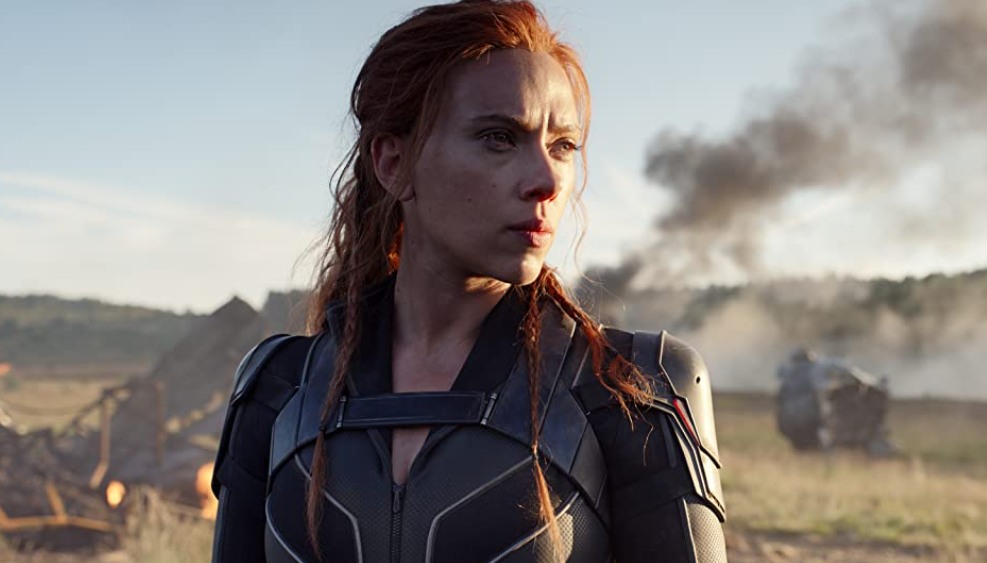 Black Widow was released on July 9th. That was the day the film premiered in movie theaters around America. Disney – which owns Marvel – decided to do the pandemic option for Black Widow, meaning that if people wanted to pay the extra $29.99 for Premiere Access on top of their Disney Plus subscription, they could watch Black Widow from the comfort of their homes (or phones, or whatever). While Black Widow premiered at #1 at the box office, the weeks-long box office thus far has been a lot lower than predicted for a Marvel movie with a beloved franchise star. As of this writing, BW has made $157 million domestically and $160 million internationally. No slouch, but Marvel is used to crossing $500 million for any and all movies, and Marvel films regularly cross $600-700 million or more. They were clearly testing out the streaming option, given that there are many people who don't feel comfortable returning to movie theaters. But! That means that Marvel and Disney were actually in breach of Scarlett Johansson's contract. And she's suing them.
Disney's decision to release "Black Widow" on Disney Plus at the same time it hit theaters has sparked a legal battle with Scarlett Johansson, the actress tasked with playing the Marvel superhero. In a lawsuit filed Thursday in Los Angeles Superior Court, attorneys for Johansson allege that the star's contract was breached when the studio opted not to debut the film exclusively in theaters, a move they claim depressed ticket sales for the Avengers spinoff. Much of Johansson's compensation was tied to the box office performance of "Black Widow" — if it hit certain benchmarks, bonuses would kick in.

"Disney intentionally induced Marvel's breach of the agreement, without justification, in order to prevent Ms. Johansson from realizing the full benefit of her bargain with Marvel," the suit reads.

Shortly after Black Widow's debut, the National Association of Theatre Owners, the industry's main trade organization, asserted the simultaneous release of "Black Widow" in theaters and on streaming "costs Disney money in revenue per viewer over the life of the film." However, the suit notes that Disney's stock rose after the company disclosed the rental figures.

"Disney chose to placate Wall Street investors and pad its bottom line, rather than allow its subsidiary Marvel to comply with the agreement," the suit reads. "To no one's surprise, Disney's breach of the Agreement successfully pulled millions of fans away from the theatres and toward its Disney+ streaming service."

The Wall Street Journal, which broke the news of the lawsuit, reports that sources close to Johansson estimate that the decision to release the film concurrently on Disney Plus resulted in $50 million in lost bonuses…. If successful, Johansson's suit could embolden more actors to seek additional compensation for films that migrated to streaming services and may lead to agents including stricter language in contracts regarding compensation if an exclusive theatrical release is compromised or bypassed. Johansson's attorneys suggested that her suit could be a precedent setter.

"It's no secret that Disney is releasing films like Black Widow directly onto Disney Plus to increase subscribers and thereby boost the company's stock price – and that it's hiding behind Covid-19 as a pretext to do so," John Berlinski, an attorney for Johansson, said in a statement to Variety. "But ignoring the contracts of the artists responsible for the success of its films in furtherance of this short-sighted strategy violates their rights and we look forward to proving as much in court. This will surely not be the last case where Hollywood talent stands up to Disney and makes it clear that, whatever the company may pretend, it has a legal obligation to honor its contracts."
There's a lot going on and Scarlett is actually making a good point with her lawsuit, and she's not thinking of merely her own bottom line. It would be one thing if her sole argument was that she was being cheated out of backend bonuses. Her lawsuit makes the point that Disney not only cheated her out of her backend bonus, they did it to add even more subscribers to Disney's streaming services. Disney is making money off of her, Disney's stockholders are making money off of her, so why isn't she getting paid? It's a good point.
Included in the lawsuit: emails to and from Scarlett, her management and Marvel where she shared her concerns for months that Marvel and Disney would screw up the theatrical release by releasing the film on their streaming service. She has receipts! And she has a point. A point which is easier for her to make considering she's completely fulfilled her Marvel contract. Scarlett-as-BW is done, she's not under contract to make any more movies with the studio. Which makes it easier for her to burn that bridge with this lawsuit, which (make no mistake) is exactly what she's doing.
Hours after the news of Scarlett's lawsuit came out, Disney finally released a statement and whew, boy. Disney's statement: "There is no merit whatsoever to this filing. The lawsuit is especially sad and distressing in its callous disregard for the horrific and prolonged global effects of the COVID-19 pandemic. Disney has fully complied with Ms. Johansson's contract and furthermore, the release of 'Black Widow' on Disney+ with Premier Access has significantly enhanced her ability to earn additional compensation on top of the $20 [million] she has received to date." LMAO, that was so harsh. They really said ScarJo doesn't care about people dying from Covid!!!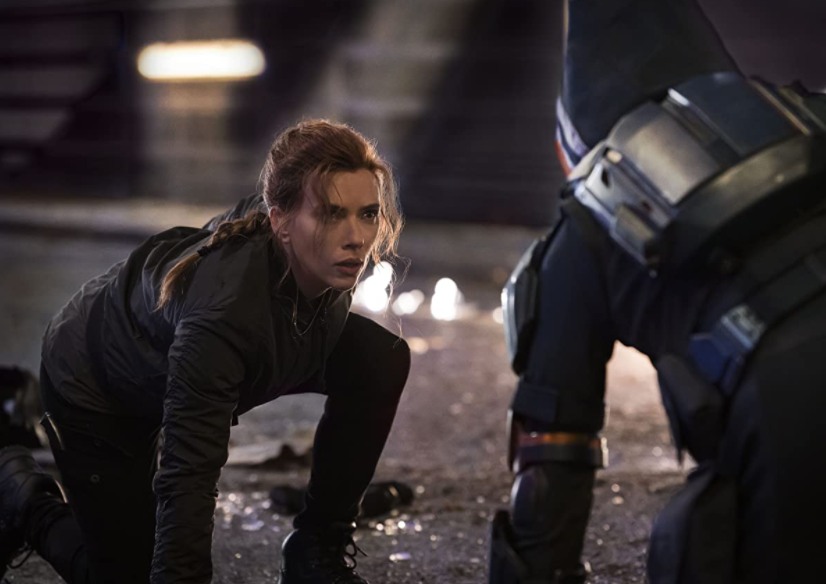 Photos courtesy of Backgrid, Avalon Red and Marvel.