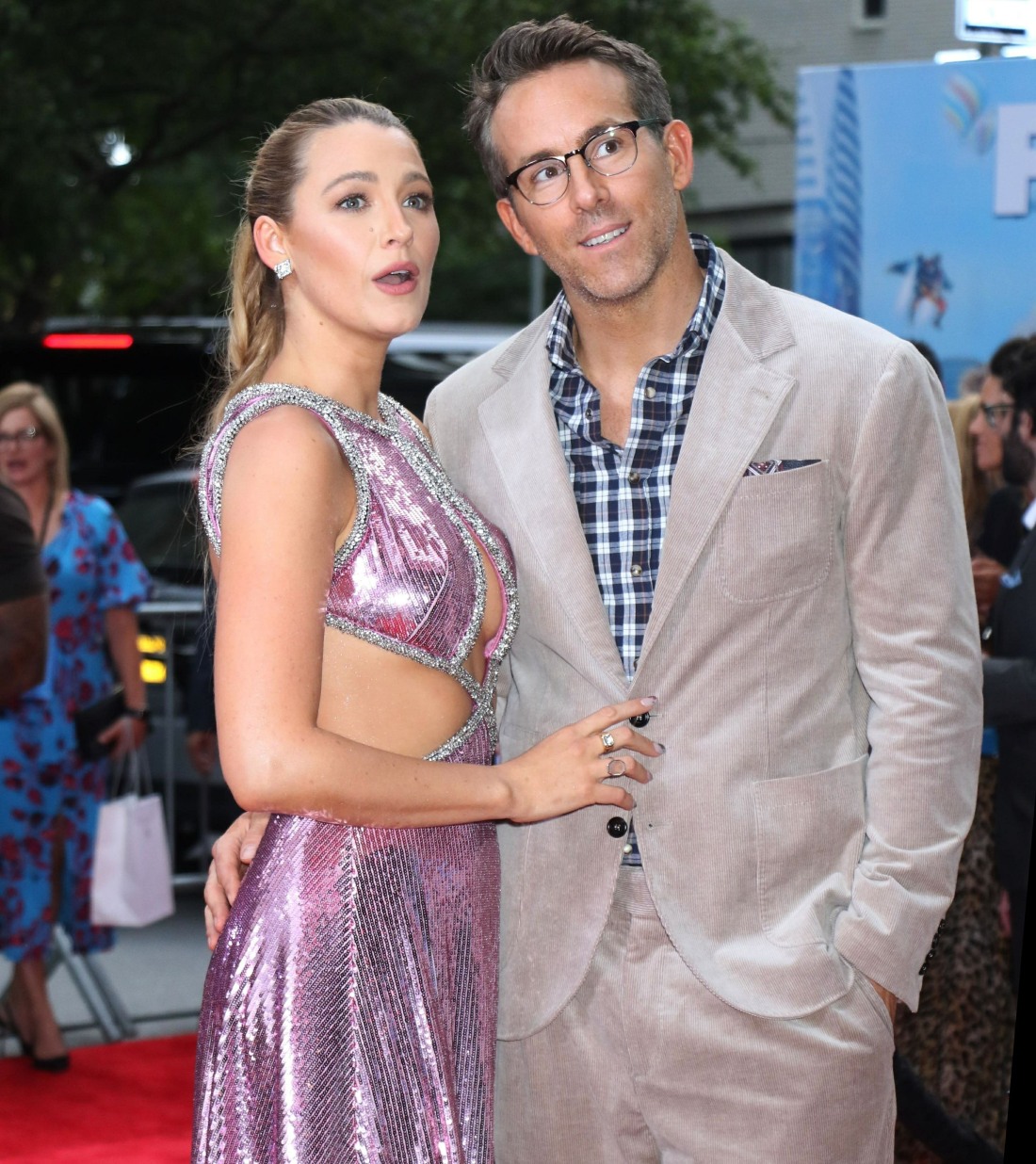 During the American coverage of the Olympics, we've been gifted with endless previews for Free Guy, Ryan Reynolds' latest movie. Every time I see one of the previews, I'm like "wait, is that Jodie Comer?!?!" It is. Jodie Comer is Ryan's costar and I bet they had a ball working together. Jodie didn't bother flying in for the premiere of Free Guy though, so Ryan's wife Blake Lively had to provide the glamour on the red carpet. Did it work?
Blake wore this Prabal Gurung gown to her husband's premiere. I… do not understand. Why this dress? Why this vibe? I was shocked to find out that it is Prabal Gurung – it's so Vanna White, so game-show-hostess. I get that cut-outs and midriffs are "in" for Pandemic Year #2 style, but this is a terrible example of how to do the trend! It just looks cheap. Oh well, at least Blake and Ryan look nice together. I like that he wore his glasses on the red carpet – I actually think he looks more handsome with glasses.
This was apparently Blake & Ryan's first red carpet together in two years! Most of that is because of the pandemic and Blake hasn't been working that much in recent years, she's been at home with the babies (which is work too!!).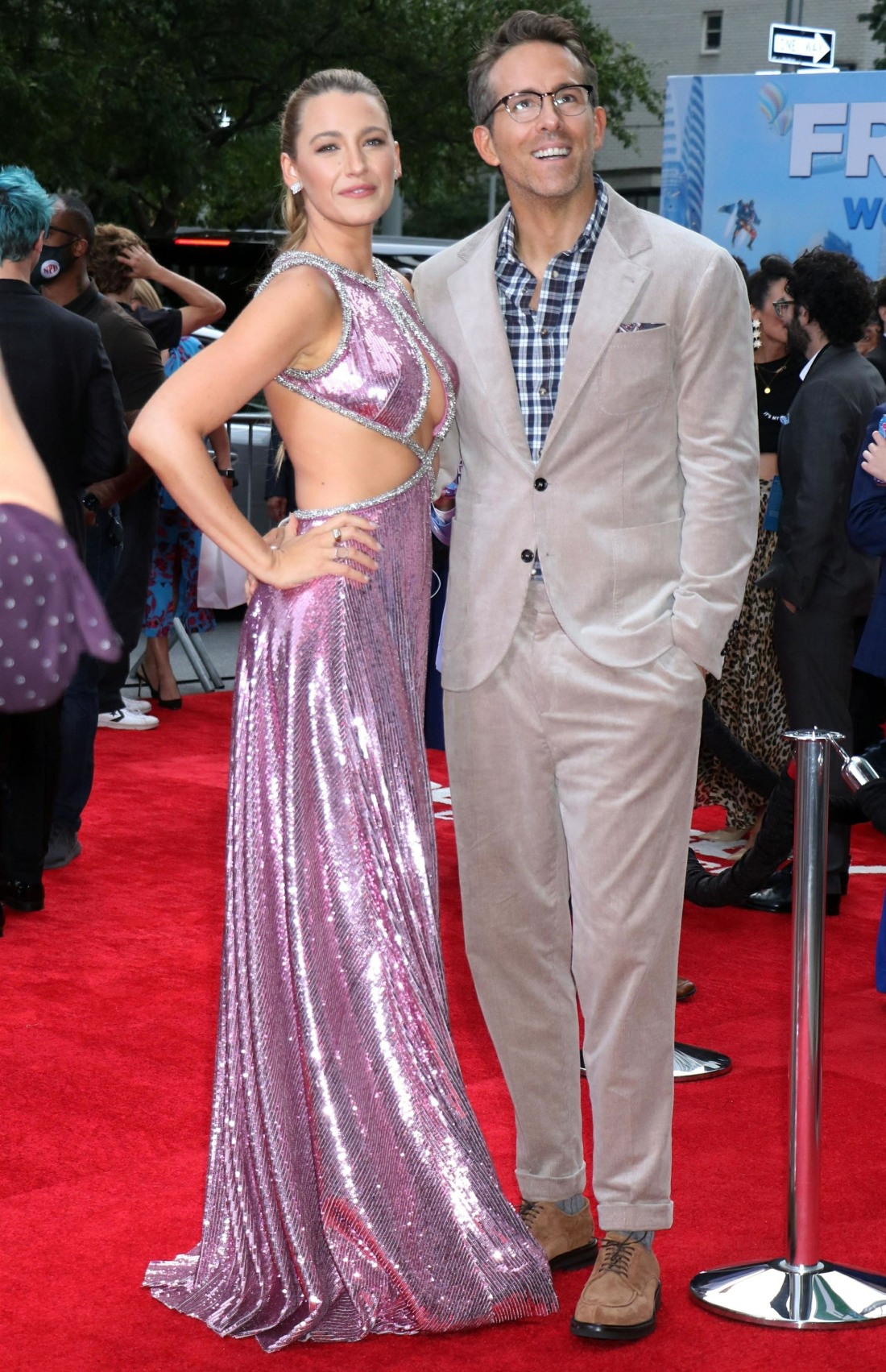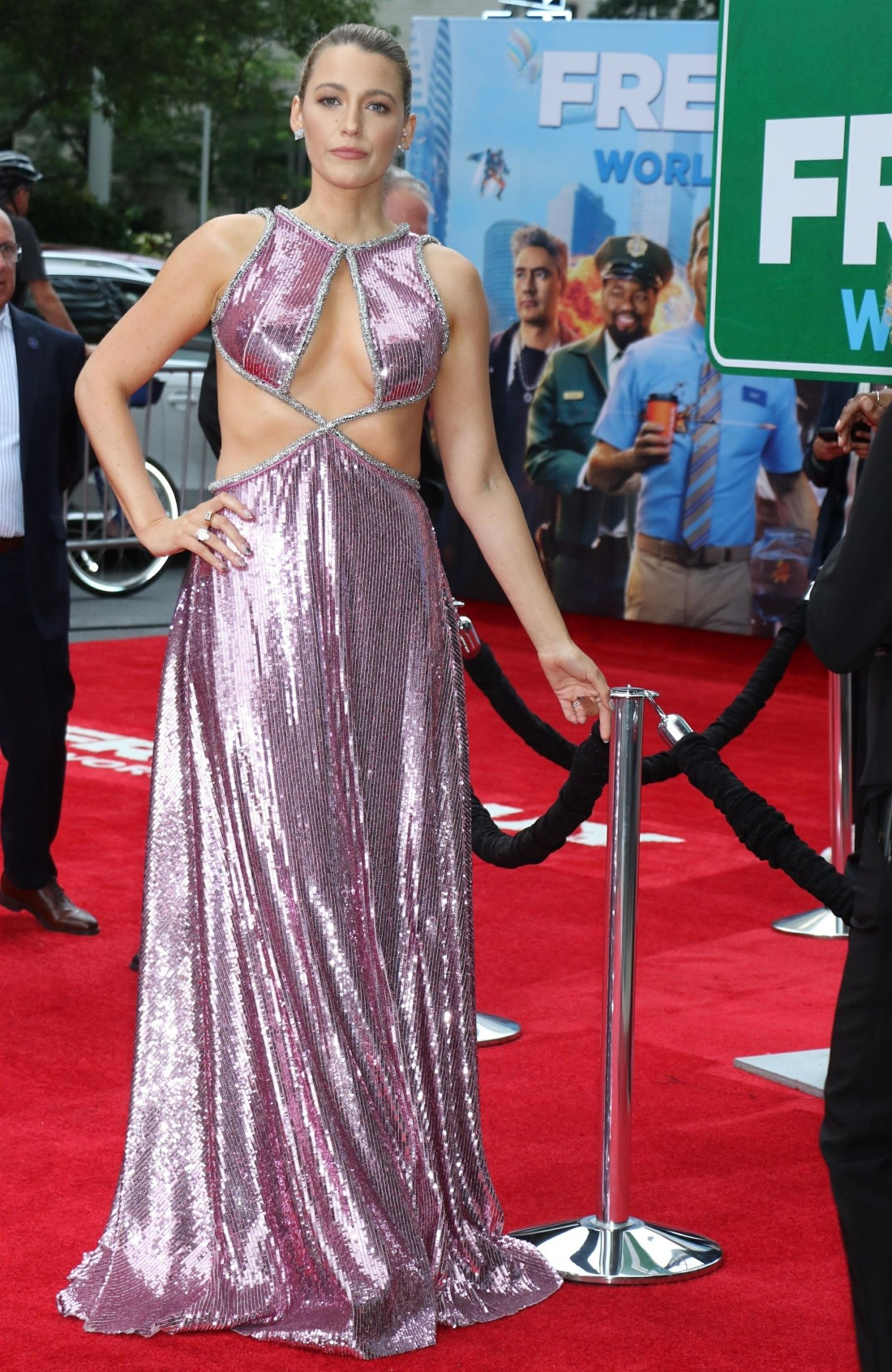 Photos courtesy of Backgrid.