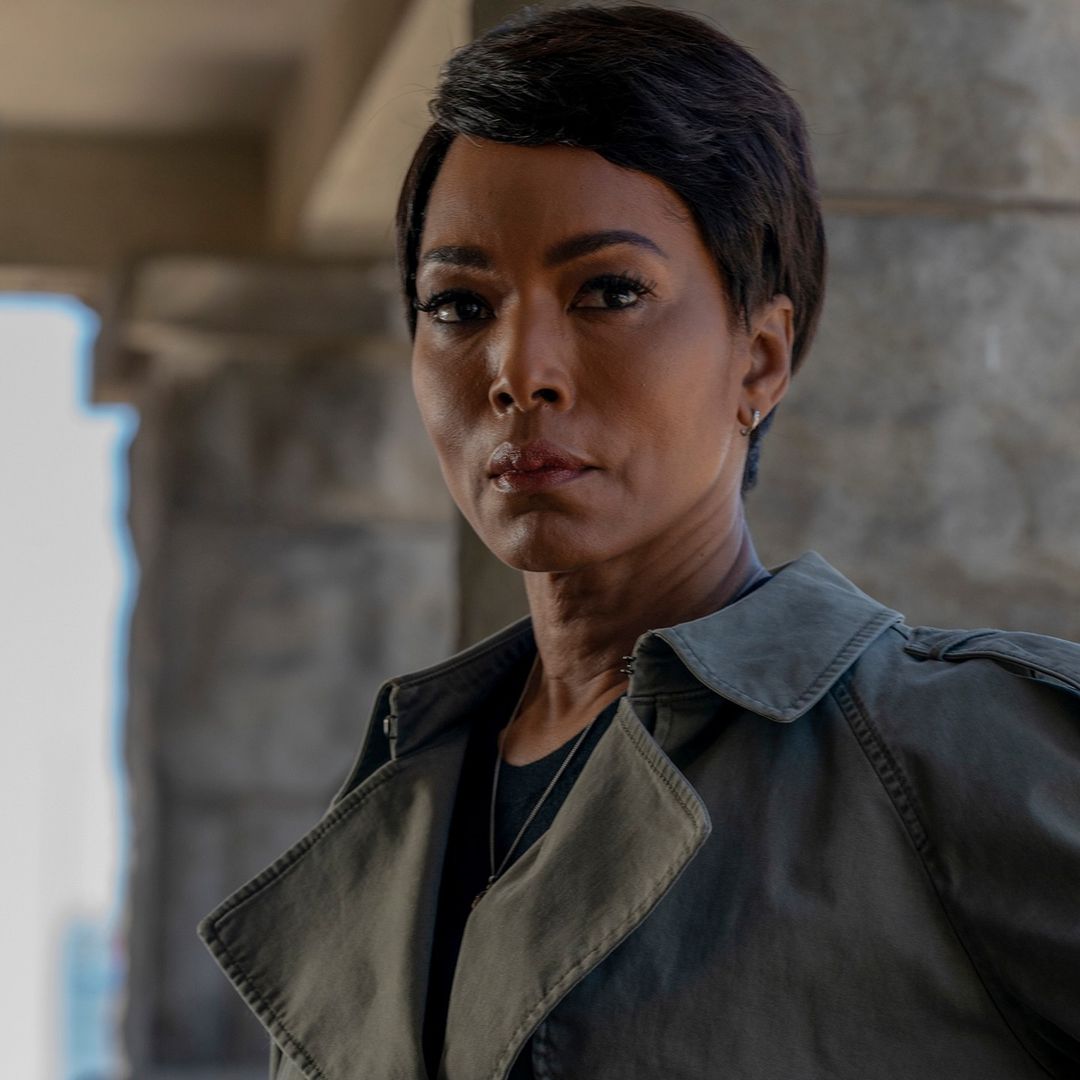 Deadline is reporting that Angela Bassett has secured a raise for her work on 911 on Fox. Season five is set to premiere on September 20, I can't wait! Angela is going to make over $450,000 an episode, which Deadline states "could be the highest ever for an actress of color on a broadcast drama series." This is surprising to me, which I'll get to in a moment. Here's part of that story.
After lengthy negotiations for some, all series regulars on Fox's flagship drama 9-1-1 have secured pay increases ahead of Season 5, I have learned.

Series star Angela Bassett led the way with a major bump that I hear takes her to north of $450,000 an episode. That is believed to be among the top salaries on network television for any actor — male or female — and could be the highest ever for an actress of color on a broadcast drama series.

For Oscar-nominated Bassett, it encompasses other services beyond acting. She was involved in the development of 9-1-1, whom Ryan Murphy created for her. She serves as an executive producer on 9-1-1 as well as spinoff 9-1-1: Lone Star.

9-1-1's male lead, Peter Krause, after a 25% raise, commands the second biggest check on the show, believed to be in the low $300K per episode range. He is followed by Jennifer Love Hewitt, who joined the series in Season 2. She succeeded Connie Britton who shared top billing with Bassett and Krause in Season 1.

The rest of the cast, including original cast members Aisha Hinds, Rockmond Dunbar, Kenneth Choi and Oliver Stark, as well as Ryan Guzman, who joined in Season 2, are believed to be all getting a 25% raise to about $80,000 an episode next season and are projected to go up to $100,000 an episode in Season 6.
I'm really happy for Angela and she deserves this. Her character, Athena Grant, really carries this show although of course the whole ensemble is excellent. I love 911. It's amazing, cheesy and awesome. Every week is like the best and most ridiculous action movie you've ever seen. Plus the personal relationships and characters are so good. I honestly miss it and might rewatch the whole series again. Angela's new per episode payrate is not what I was expecting. While it's said to be among the highest salaries on network television, it's also less than half what the cast of Friends used to make. How did Viola Davis, Kerry Washington and Taraji P. Henson and Tracee Ellis Ross not make this much? (I know the story said the highest for a drama, but I googled Ross and she makes about $200k an episode.) Ellen Pompeo made $575,000 an episode for Grey's Anatomy plus a share of the backend and a signing bonus. I hope Angela and other actresses carrying shows are getting these type of deals too.
That's really cool that the entire cast got raises in this negotiation. This show is fabulous and I hope it continues for a long time. Also, I just realized that Oliver Stark (Evan Buckley) is British and my mind is blown.
Thanks to Zakia for telling me to watch this show and sending me this story!