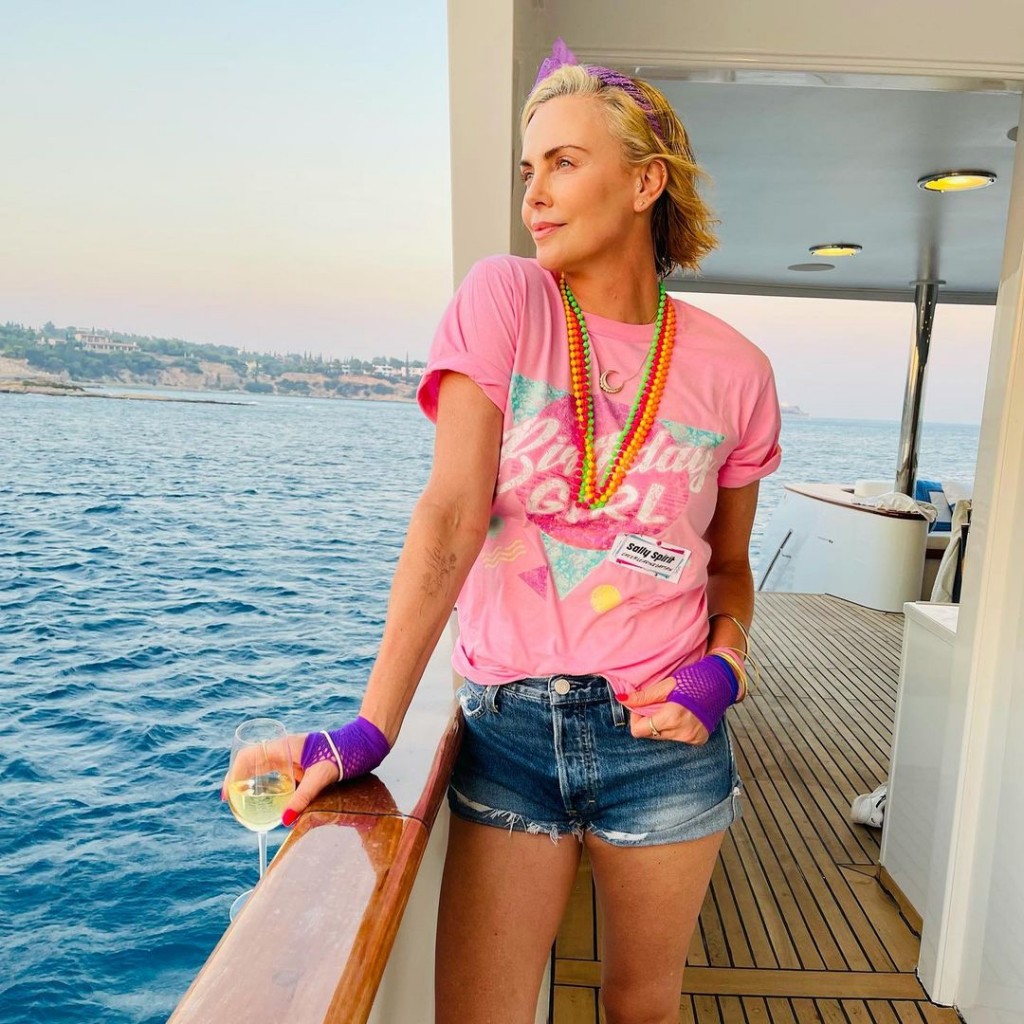 Charlize Theron had a totally gnarly b-day over the weekend, dudes. Charlize, who turned 46, celebrated with an 80s prom-themed murder mystery on a boat. About a week ago, she'd posted a short video of her and her daughters jumping from a boat. So, I dug around and found out that they are vacationing on what looks to be a luxury yacht off the Greek island Paros along with Charlize's mom, Gerda. My guess is her friends flew in for her birthday over the weekend and staged this murder mystery party, replete with big hair, 'killer' fashion and what sounds like Charlize's every wish come true.
Happy birthday, Charlize Theron!

On Saturday, the actress rang in her 46th birthday by revealing that she celebrated her special day with a 1980s prom-themed, murder mystery party on a boat.

Theron shared an image of herself wearing a pink "Birthday Girl" T-shirt, which she accessorized with a pair of denim jean shorts and colorful bead necklaces around her neck. The Mad Max: Fury Road star also posted a group photo from the celebration, where each of her guests played their parts dressed in decades-old fashion.

"Well I never got to go to prom, but this year for my bday my friends decided to change that," Theron wrote. "I love these humans more than words can describe."

"Only they could know that an 80s prom murder mystery party on a boat is my literal dream birthday. What a family, what a night 💜," she added.
I love that this was Charlize's prom! I'm reading the element of surprise in her caption. I can't imagine the logistics of coordinating a surprise party with people flying in, on a boat, in another country. My guess is she'd planned on her friends coming to Greece for her birthday, but maybe she didn't know they'd arranged for the 80s murder mystery party. Whatever the story, it looks like a great time, an 80s-themed prom murder mystery sounds like a blast. CB just invited me to my first murder mystery party with her Zoom group. I had such a great time (thanks, everyone!) And that was online, I can only imagine what running around a yacht would add. My guess is the Prom Queen was the victim, in which case I'm voting the cheerleader the killer. It's always the cheerleader. Whoever was convicted, I'm glad Charlize got the party of her dreams and was able to relive its glory in the beauty of Greece the following day. Sounds magical.
Although… I have some notes. That's a lot of tulle for a prom… or anything outside a ballet recital or a Madonna video. Props to the Hammer pants, but the overall sleeve game is weak. There should be poufs, huge shoulders and drapes everywhere (weather is no excuse, see: Miami Vice.) Mostly the hair gets top marks, although I'm disappointed not see one side pony in the whole group. They got the size of the cell phones right, though.
What would your ideal murder mystery party theme be? Mine would be society wedding with either the bride or the mother of the bride as the victim.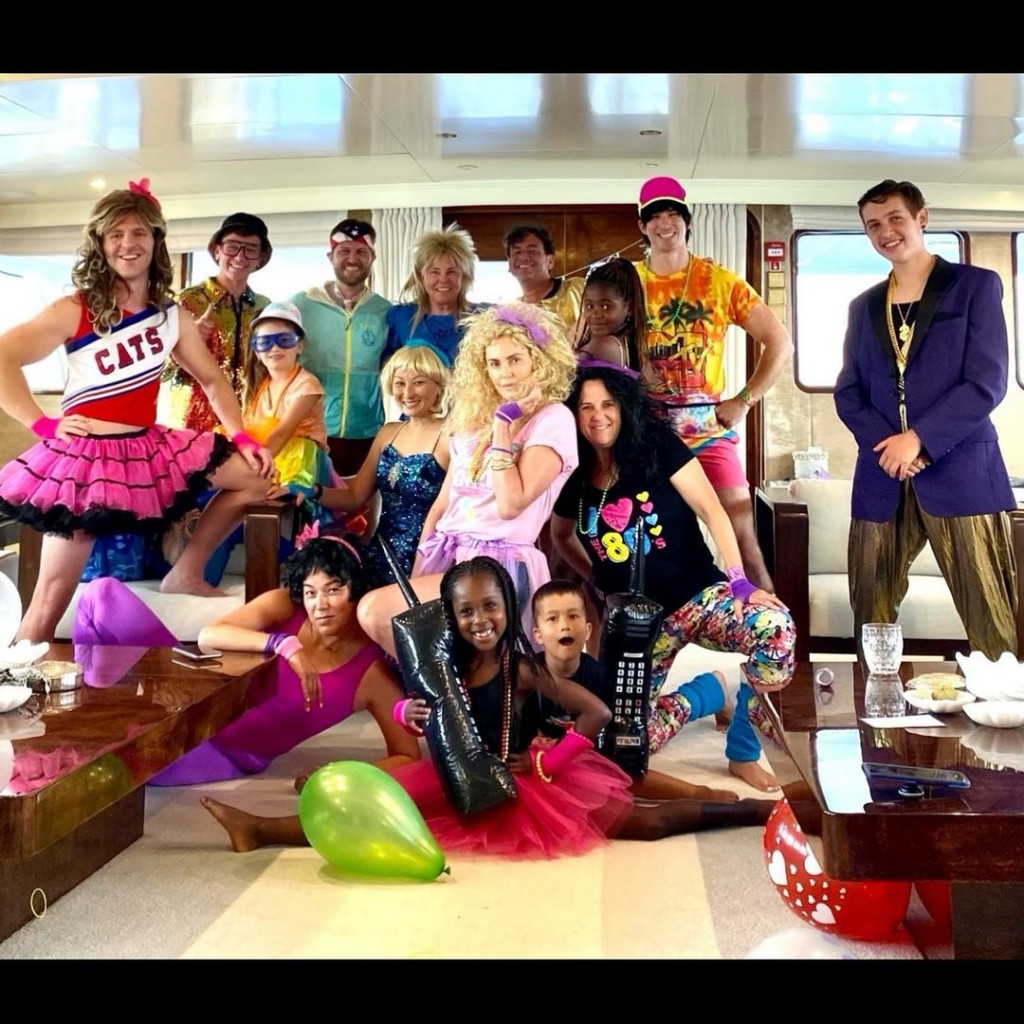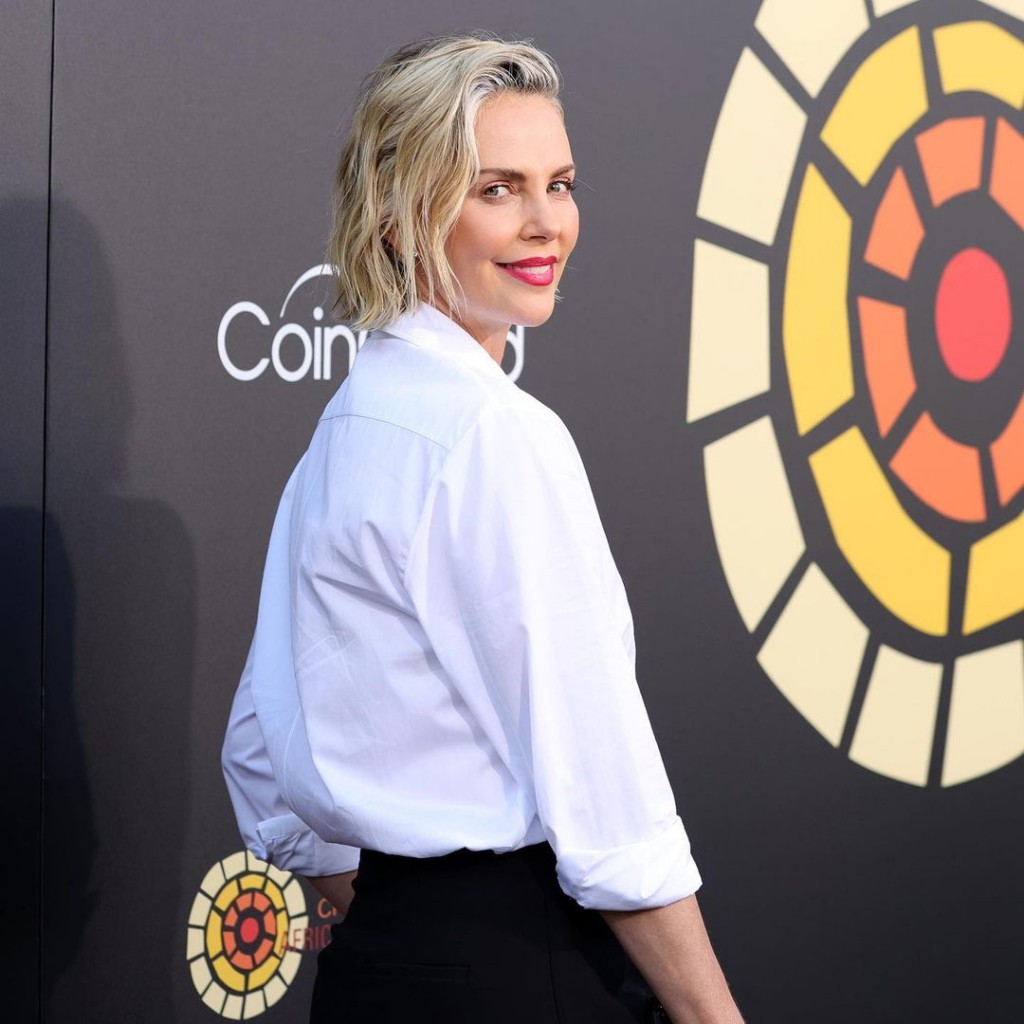 Photo credit: Instagram