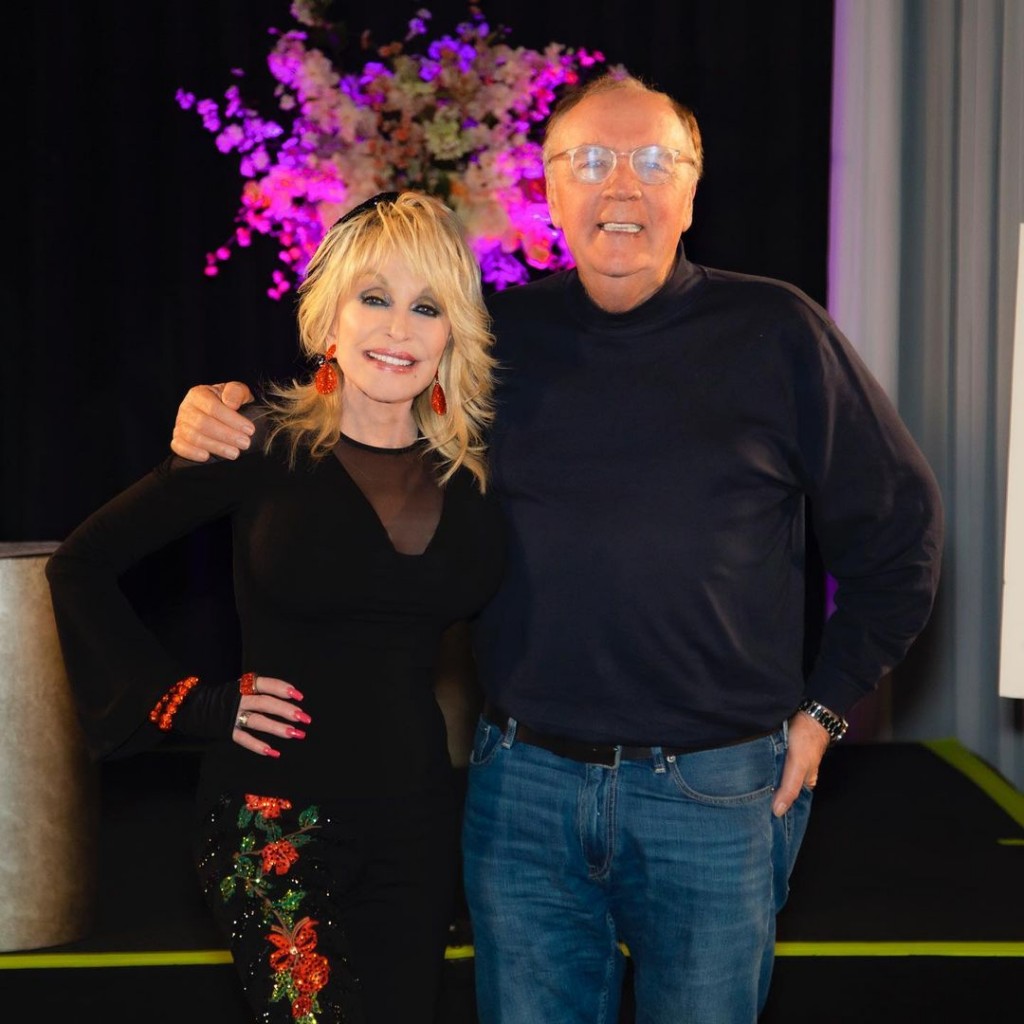 Dolly Parton already has many hyphens after her name. Obviously, she's a singer/songwriter. She's also an actress and a producer who's owned several production companies. She has The Dollywood Company that oversees her land holdings and theme parks. And of course she's a philanthropist who founded The Dollywood Foundation. But as we've come to learn from Dolly, she wasn't done. Now she'll add author to her growing list of titles. It was just announced that Dolly teamed with best-selling author James Patterson to write a thriller called Run, Rose, Run about a country singer trying to escape her past. And not only are we getting a book from this, Dolly wrote an accompanying album to be released alongside it.
In February 2020, James Patterson flew to Nashville to visit Dolly Parton.

She was a fan of his "Alex Cross" thrillers, and he had a proposal for her: Would she work with him on a novel about an aspiring country singer who goes to Nashville to seek her fortune and escape her past?

Parton loved the idea. Two days later, she sent Patterson notes on the plot — along with lyrics for seven new songs that she wrote, based on the story.

"She didn't want to get involved in something just to put her name on it. She really wanted to be involved," Patterson said in an interview on Wednesday. "She's not going to do something if she doesn't think she's going to do it well."

In March, Little, Brown plans to publish "Run, Rose, Run," a collaboration between Patterson and Parton, in print, e-book and audio editions. The novel, about a young singer with a dark secret that inspires her music, draws on Parton's experiences in country music.

Parton will simultaneously release an album, also titled "Run, Rose, Run," featuring 12 new songs inspired by the novel. The songs are "based on the characters and situations in the book," Parton said in a news release, and the lyrics are threaded throughout the novel.

In the news release announcing the book, Little, Brown seemed giddy over the commercial prospects of a multimedia project targeting Patterson and Parton's audiences: "This dual release will mark the first time a #1 best-selling author and an entertainment icon who has sold well over 100 million albums worldwide have collaborated on a book and an album."
For those who've followed Patterson's career, he frequently collaborates with other people. Arguably his most successful collaboration has been with Maxine Paetro, but the two books he wrote with Bill Clinton were very popular. I'm not a huge Patterson-the-author fan. I'm qualifying that because I find him quite entertaining in interviews. I'm not saying he's not good, I've just stopped reading him. But my gawd is he a prolific writer. I don't know how he has time to do anything else. However, I will read this. The fact that Dolly had input, and the story draws from her experience is enough to sell me on it. Patterson said they worked together for months, on scenes and "going back and forth on chapters and notes," so he's not just slapping her name on it. He said the collaboration was a natural one because, "we both consider ourselves storytellers." That's why the accompanying album is such a draw, it's telling the story in both their languages. What I didn't know was that Patterson also has a reading and literacy non-profit like Dolly. Knowing that profits are supporting that makes me side-eye his voluminous output less.
Patterson also said, "people love (Dolly.)" Well, duh. I'm just glad to know he's one of them. Speaking of loving Dolly, maybe they can have a book signing in her office building in Nashville. She recently said she used the royalties from Whitney Houston's version of I Will Always Love You to invest in an office complex in a Black neighborhood in Tennessee. She saw it as, "I'm going to be down here with her people, who are my people as well." She considers it, "The house that Whitney built." Buy this woman's book. She deserves every good thing that happens to her!
Oh, and look who got top billing!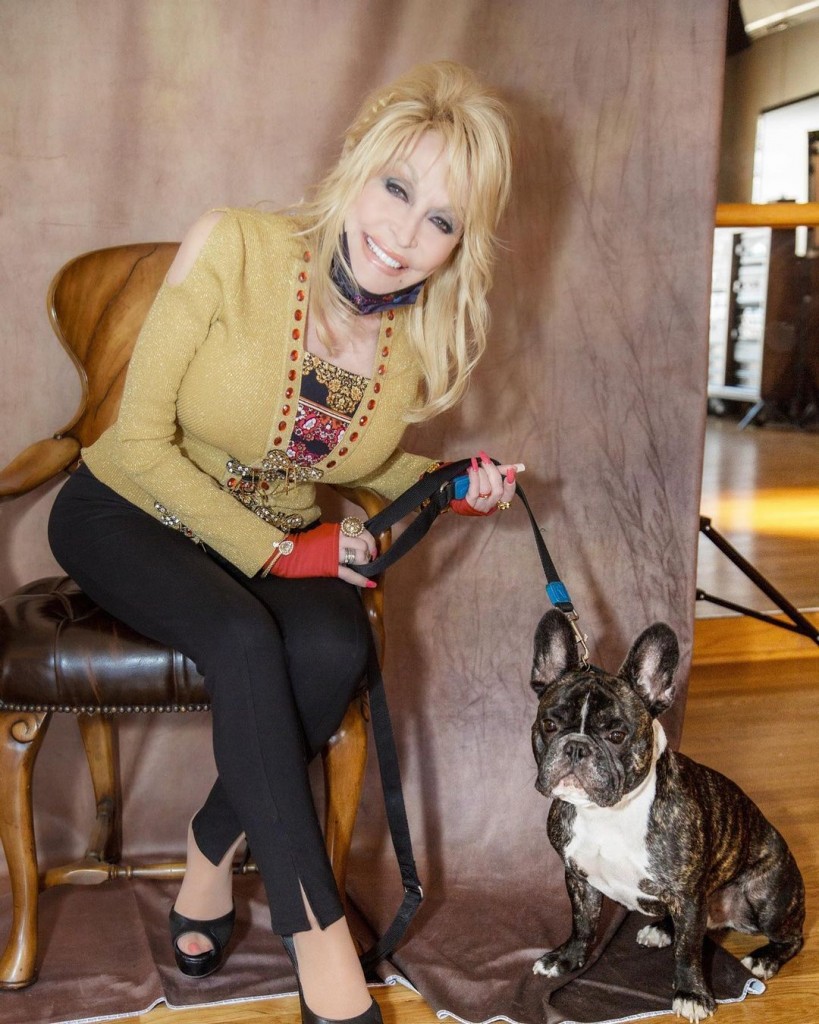 Photo credit: Instagram and Amazon