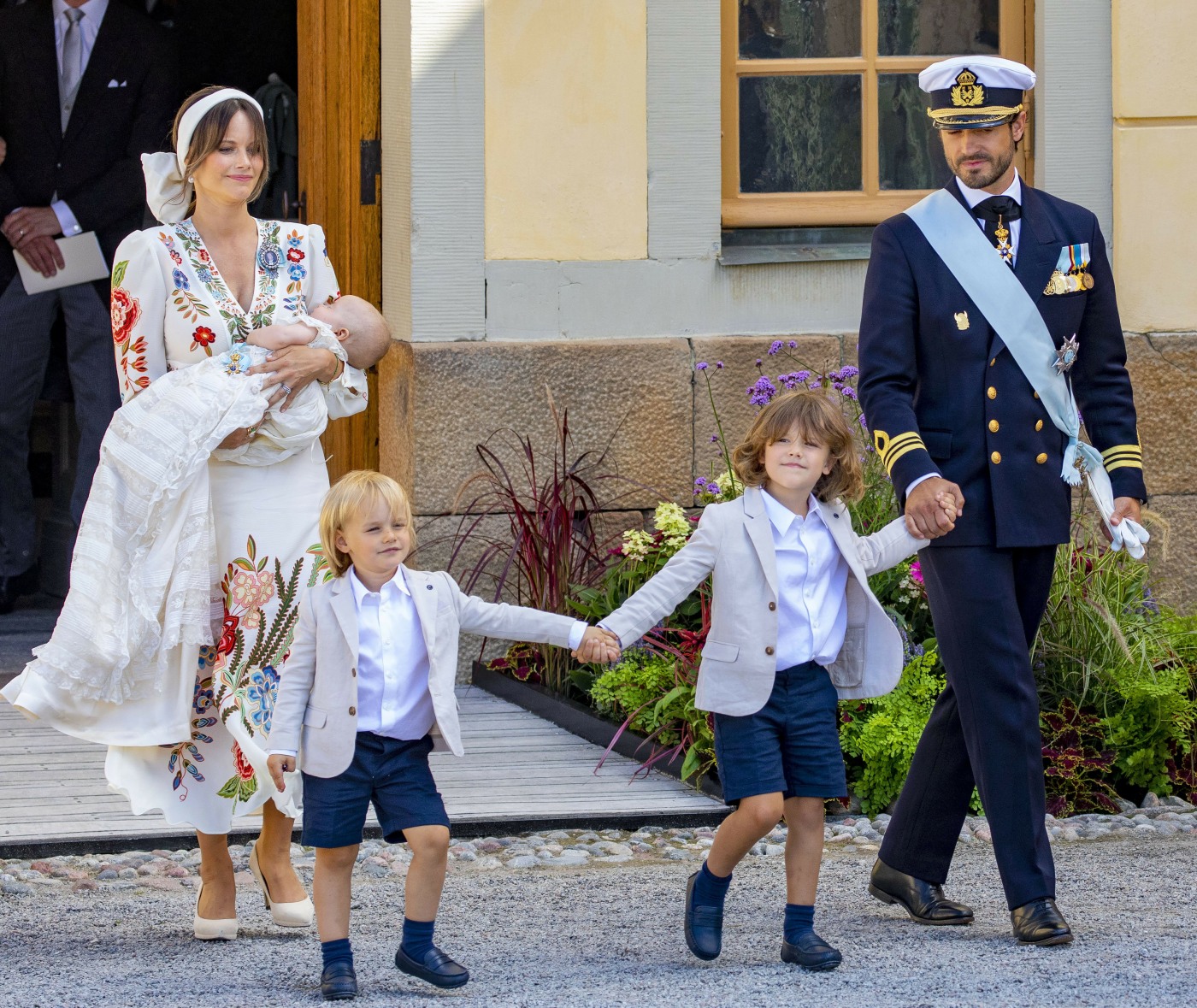 I do admire how the Swedish royals conduct their business. Granted, Sweden is smaller than the UK and the role of the monarchy is pretty different between the two countries. Even though every family has drama and that goes triple for royal families, it does feel like the Swedes make an effort to not allow their sh-t to spill out in the media. They always put in appearances to look like a happy, supportive family. There's no grimness about "duty" and their system doesn't seem based on punishment and egos. Or maybe I'm just projecting this idealized version I have of the House of Bernadotte.
On Saturday, Prince Carl-Phillip and Princess Sofia had their youngest son's baptism. Prince Julian Herbert Folke was born in March, a true pandemic baby. Julian is their third son and I swear, Sofia looks TIRED. Tired of boys and boy drama. She's beautiful, of course, but my knee-jerk impression is that she did not really want to be on display at this moment.
Sofia and their family were on display though. Princess Madeleine and her husband Christopher O'Neill came in for the baptism. They brought their three kids. Crown Princess Victoria, Prince Daniel and their two kids were there too. Little Estelle is getting tall! And Oscar looks so much like his father, OMG. Daniel's genes are very strong, I think both kids look like him.
Anyway, just an enjoyable family baptism for the new baby. This might even be the first time Maddy and Christopher have gotten a chance to meet their new nephew? I'm pretty sure they're just based in Florida permanently now – they definitely spent most of last year in Florida.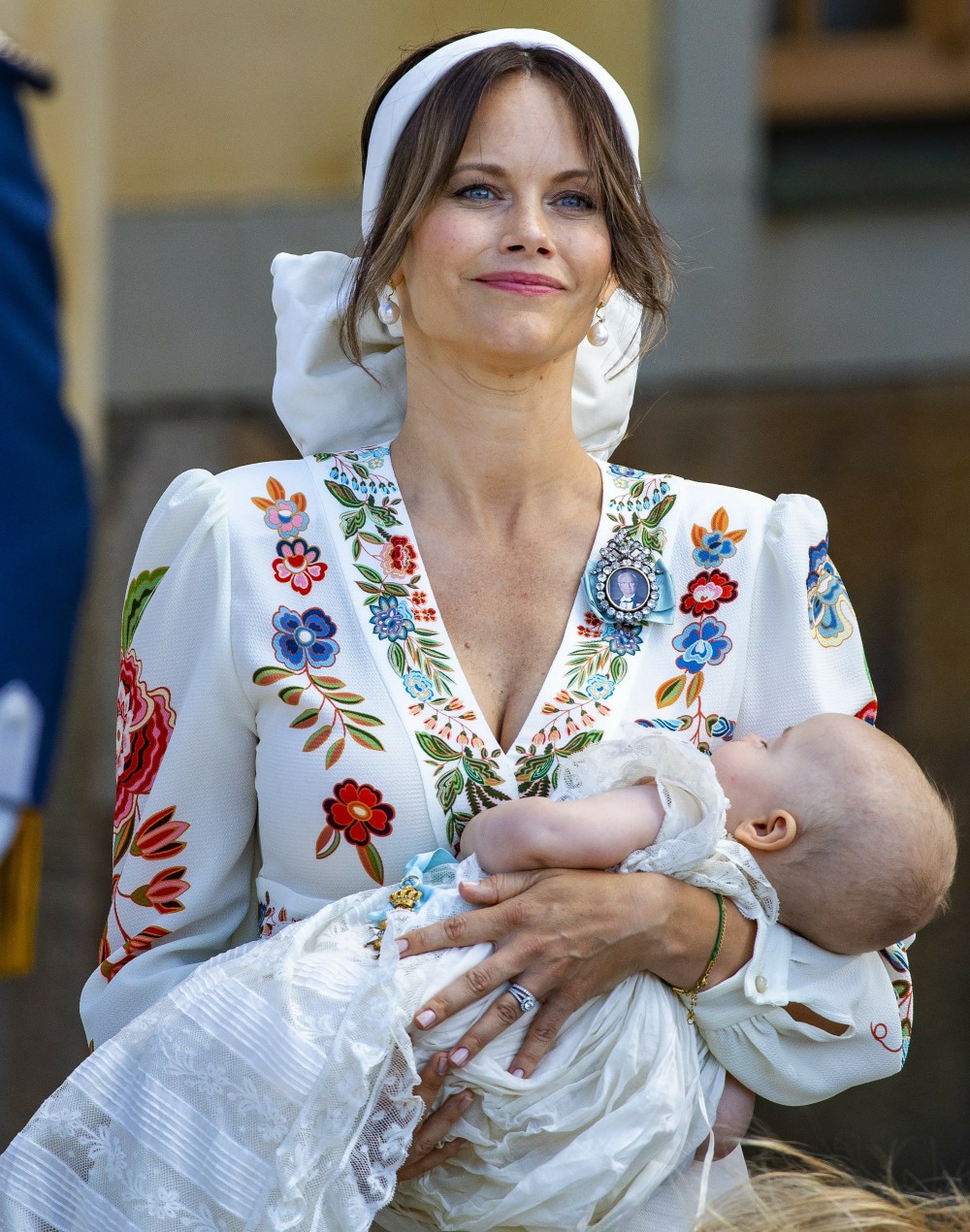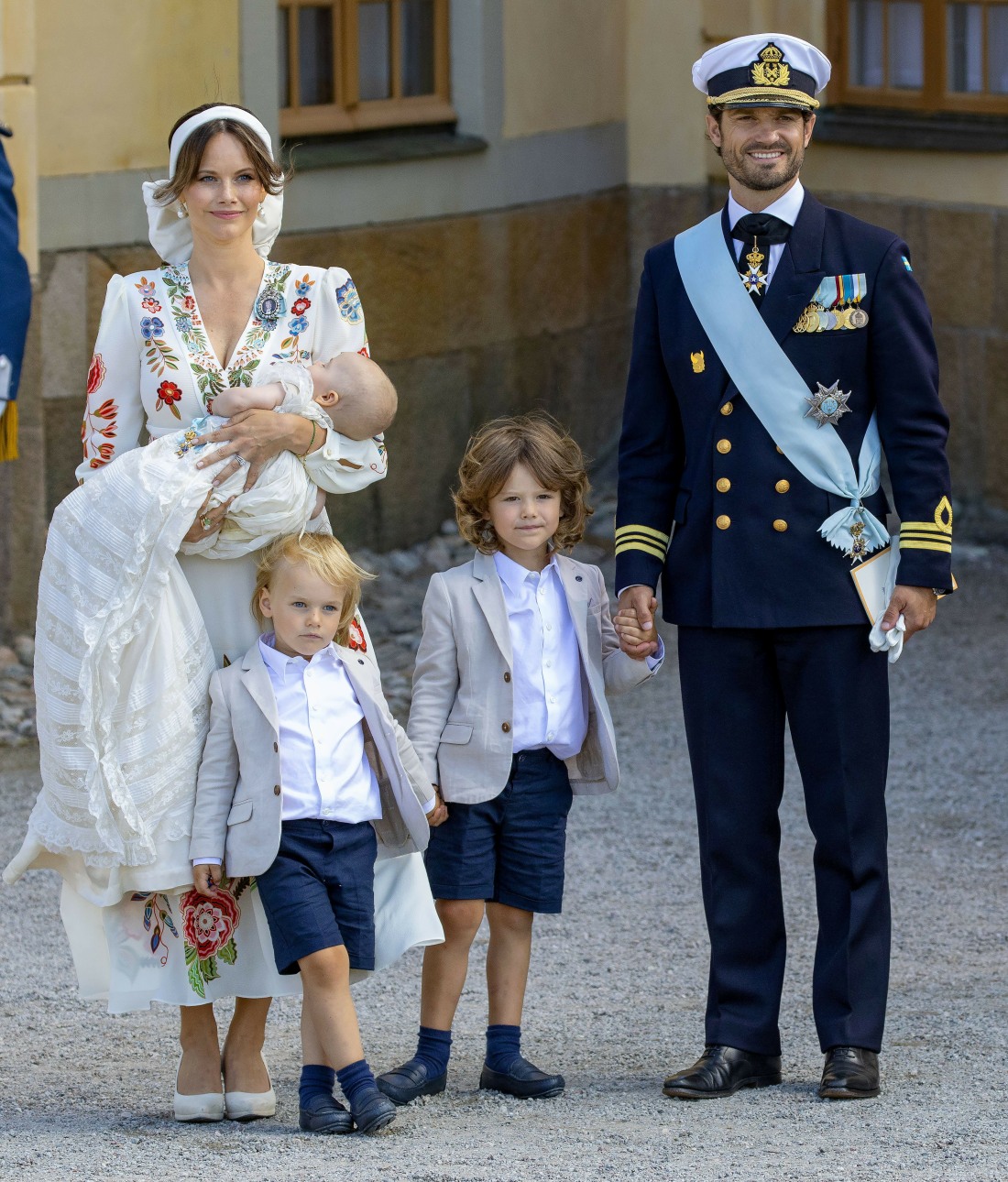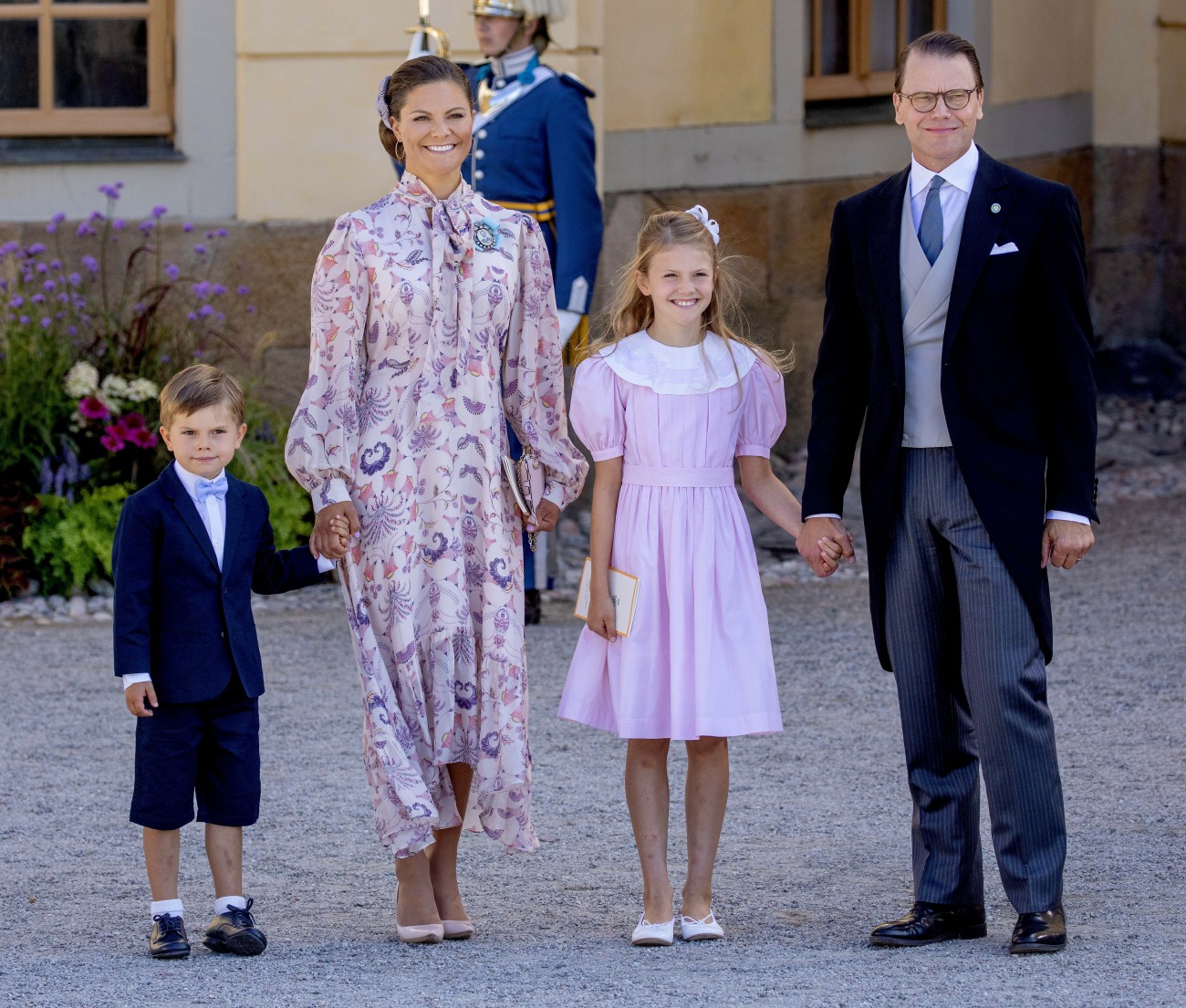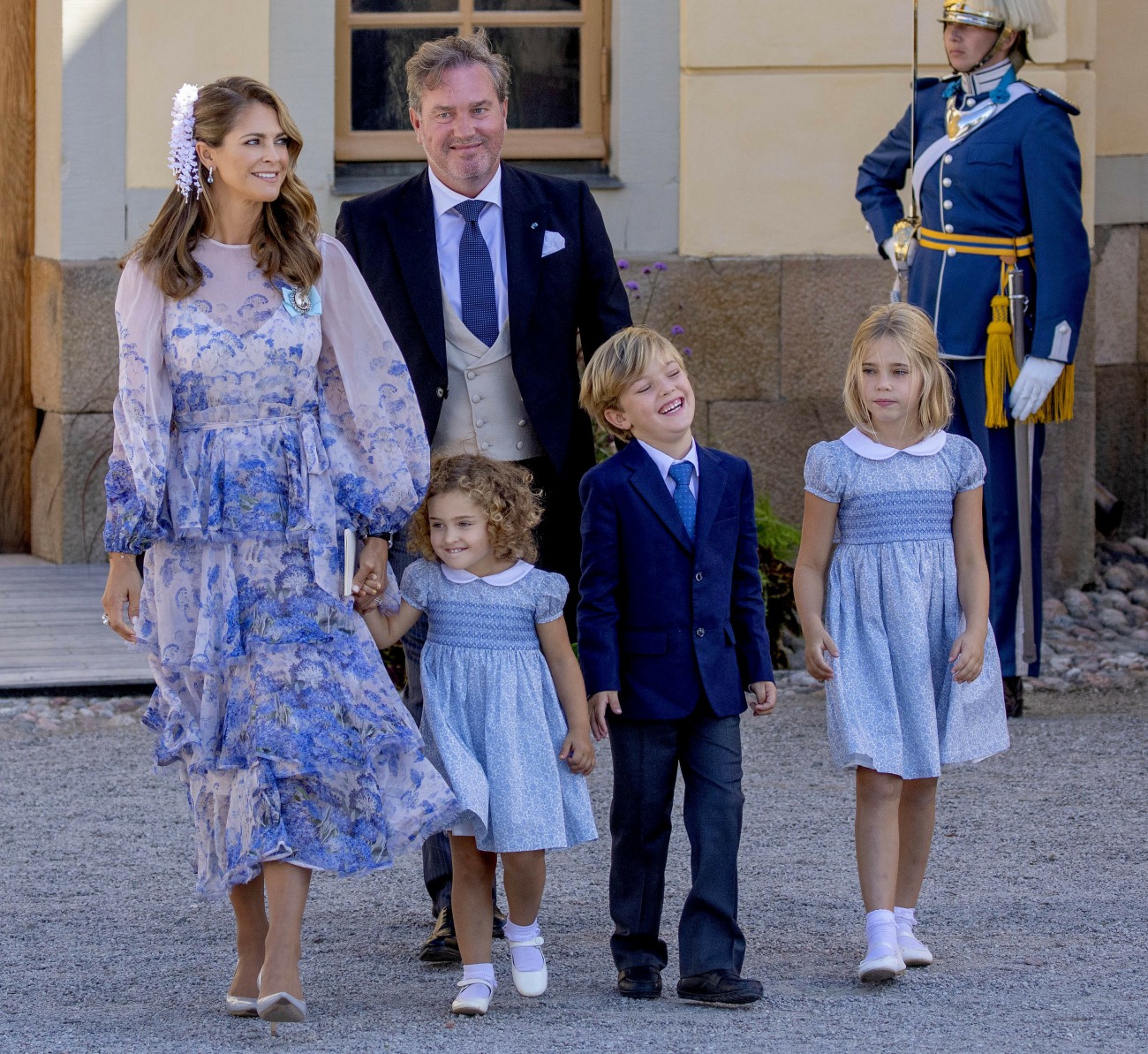 Photos courtesy of Avalon Red.