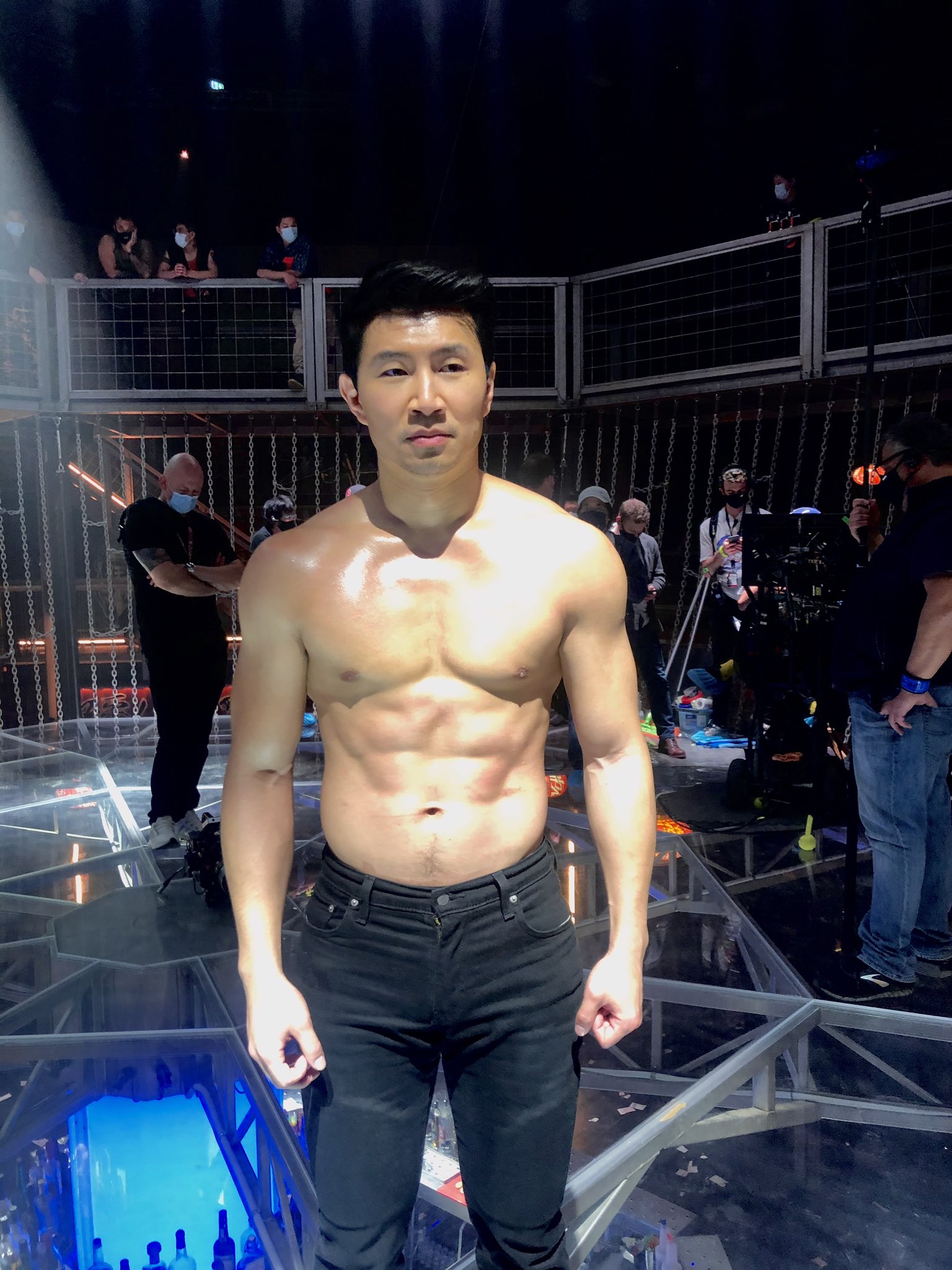 Current Disney CEO Bob Chapek needs to stop talking. Every time he speaks, especially when it comes to Marvel, a whole heap of garbage spills out. While discussing Disney's Q3 earnings, Chapek called the soon-to-be-released Shang-Chi and the Legend of the Ten Rings film "an interesting experiment" followed by, "another data point." The point Bob was trying to make was that Disney can be flexible and will release Shang-Chi for a 45-day exclusive to theaters before releasing the film to the at-home, on-demand crowd. However, the word-choice did not sit well considering he happened to be speaking about Marvel's first Asian-fronted superhero film during a time when AAPI hate crimes are on the rise. Shang-Chi himself, the film's star Simu Liu, let Chapek and Co. know on Twitter that he and his co-star were not "experiments," and that nonsense wasn't going to fly.
Simu Liu is ready to make history when Shang-Chi and the Legend of the Ten Rings hits theaters next month on Labor Day weekend.

The Chinese-Canadian actor, 32, posted an impassioned statement about the film on social media on Saturday, which appeared to be in response to a recent comment by Disney CEO Bob Chapek.

"We are not an 'interesting experiment,'" Liu began.

"We are the underdog; the underestimated. We are the ceiling-breakers. We are the celebration of culture and joy that will persevere after an embattled year. We are the surprise," the actor wrote. "I'm fired the f— up to make history on September 3rd; JOIN US."

Shang-Chi and the Legend of the Ten Rings is making history as the first installment in the Marvel Cinematic Universe with an Asian lead and a predominantly Asian cast. It's a welcome form of representation amid rising hate crimes against the AAPI community during the pandemic.

Liu plays Shang-Chi, a skilled martial artist, who has been trained as an assassin since childhood. After leaving the Ten Rings organization to pursue a normal life in San Francisco, he's forced to confront his past once again. Liu stars alongside Awkwafina, Michelle Yeoh, and Benedict Wong.
It's a very well-crafted comment, I applaud Simu. He has every right to be angry, Chapek's comments were ignorant at best. I know what Chapek was trying to talk about the pricing structure after the Black Widow debacle, but he gave no thought to how callous his comments came off and he should absolutely be held accountable for that. He's Disney's CEO, he needs to think about every optic and soundbite, and this was awful. Simu let him off easy. But I think he did it for the right reasons. Even though he's correct, we know how some folks would have portrayed a fight with Disney in the press, and it would have hurt the movie. Instead, Simu made a powerful statement and redirected it back to the movie's promotion. Disney tanked Mulan's promotion. That, along with all the other issues that film had, has put a lot of pressure on the shoulders of Shang-Chi. Sounds like the cast can handle it, though. I don't know this comic or story, but my friends do and they, like Simu, are fired up for it so I'm excited. Shang-Chi and the Legend of the Ten Rings opens September 3rd.
We are not an experiment.

We are the underdog; the underestimated. We are the ceiling-breakers. We are the celebration of culture and joy that will persevere after an embattled year.

We are the surprise.

I'm fired the f**k up to make history on September 3rd; JOIN US. pic.twitter.com/IcyFzh0KIb

— Simu Liu (刘思慕) (@SimuLiu) August 14, 2021
Photo credit: Getty Images and Twitter