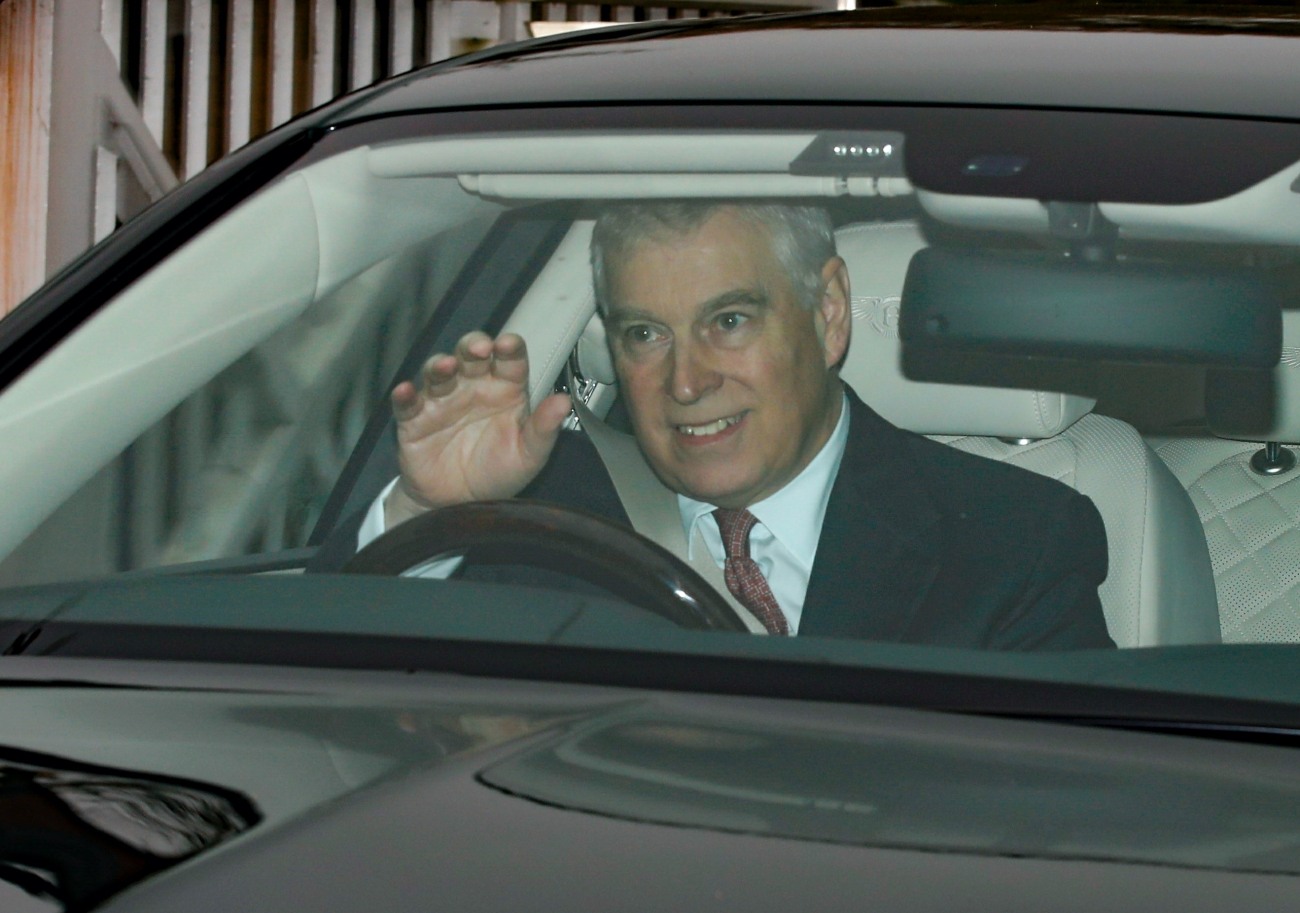 Prince Andrew and Sarah Ferguson have apparently left Balmoral. They were there for ten days. Despite all of the tabloid reporting of "crisis talks," it genuinely seemed that the Queen and Prince of Wales did little to convince Andrew to change anything about his reaction to Virginia Roberts Giuffre's lawsuit. He still hasn't made a public statement. His lawyers are still working on it. His lawyers are still being paid by mummy. If he settles out of court with Virginia, mummy will cough up that money as well. Mummy's favorite gets everything he wants, including an unnecessary fleet of gas-guzzling SUVs.
Prince Charles wrote a dramatic and deeply personal article for the Mail on Saturday, calling on big businesses to join his crusade for action in the fight against climate change 'before it's finally too late'.

His younger brother Prince Andrew doesn't appear to have got the message. I can disclose that the Queen's second son took not one, not two, but three SUV vehicles to Scotland for his holiday at Balmoral. The three 'Chelsea tractors' travelled in convoy for the 1,020-mile round-trip from Royal Lodge, Windsor, to Deeside, returning last Friday after a ten-day stay.

'It doesn't seem very eco-friendly,' admits a friend of the beleaguered Duke of York. 'It's not clear why he needed three cars.'

It's understood that Andrew still receives taxpayer-funded police protection even though he 'stepped back' from public engagements in November 2019 because of the furore over his ill-judged friendship with convicted sex offender Jeffrey Epstein. He was due to have his armed police cover downgraded to officers carrying just Tasers, but was reportedly allowed to keep his protection team, which carries firearms, after he complained to the Queen.

However, this was a private visit and all three cars belonged to Andrew, carrying his personalised number plates. One of the vehicles was a pristine new petrol-powered Land Rover Defender, which costs more than £53,000. The other two were his Land Rover Discovery (£51,185) and his Range Rover petrol-electric hybrid (£115,000).

Andrew travelled in the same car as his ex-wife, Sarah, Duchess of York. As revealed in this column, Fergie stayed at Balmoral for the whole of Andrew's visit for the first time since their divorce. She previously had to leave before the arrival of Prince Philip. A Buckingham Palace spokesman declines to comment.
My first thought was the SUVs were needed for Andrew's security, but yeah… wouldn't his RPOs have their own SUVs? These were Andrew's vehicles and I guess he needed a lot of luggage. Fergie probably did too? How does this man have three drivers? And these three SUVs were not even the only vehicles in his fleet – Andrew left his father's funeral in a brand-new $300K Bentley, one which he ordered as his father was dying in Windsor Castle. As for his security… it's been widely reported/assumed that the Queen is actually paying for Andrew's royal protection out of her own pocket too, meaning Andrew is being entirely financed by the Duchy of Lancaster these days. Gross. It's weird that we don't hear about how many bathrooms he has at Royal Lodge.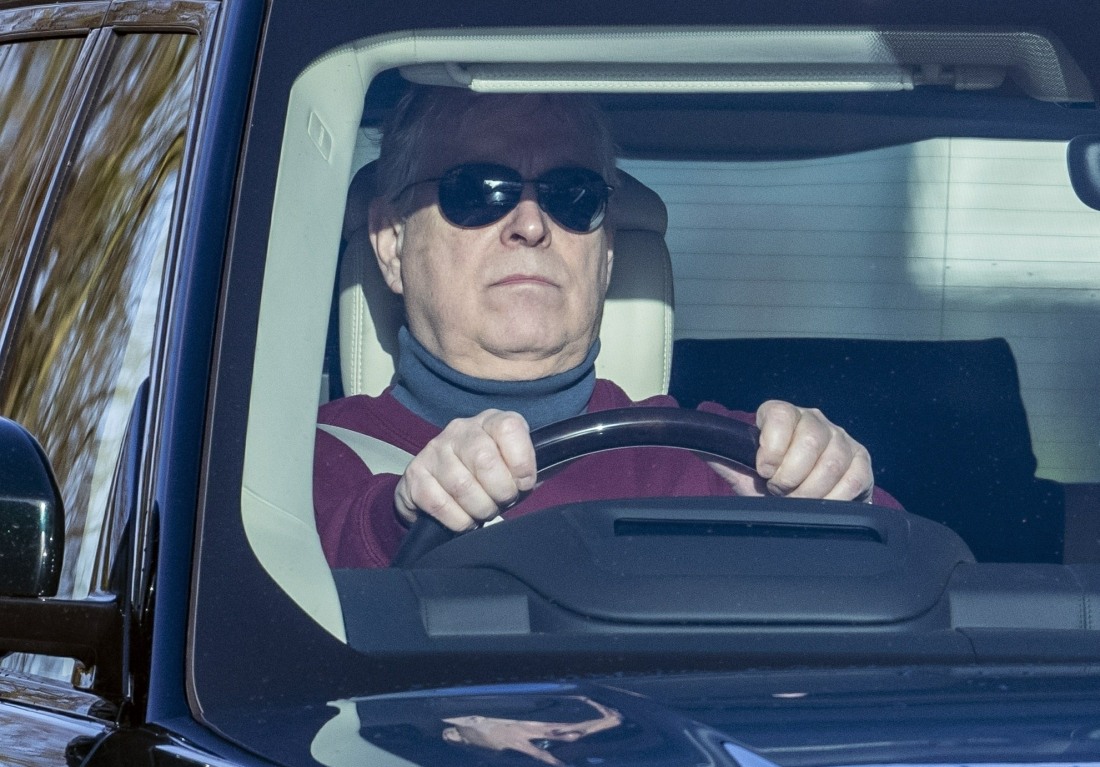 Photos courtesy of Avalon Red, Backgrid.