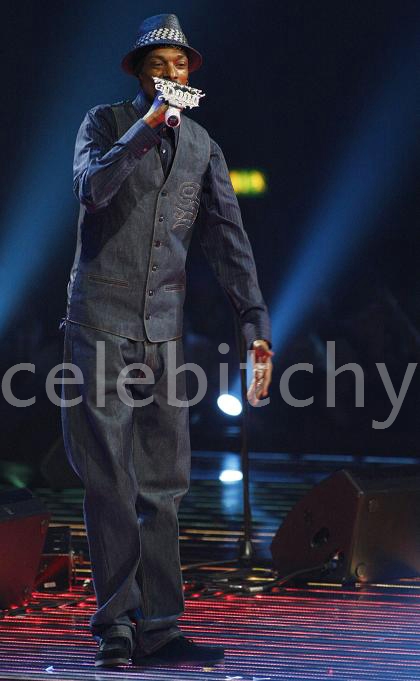 Few things in life piss me off more than really bad Italian food. And apparently that's the one thing Amy Winehouse and I have in common… well that and unnecessarily big hair. Before her disastrous performance at the MTV Europe Awards last week, Snoop Dogg, the show's host, decided to pay a visit to Amy. Snoop is nothing if not polite that way. When he got there, he witnessed a scene so bizarre that it freaked even him out – and you know Snoop has seen some crazy shiznit in his day. Amy was throwing spaghetti bolognese all over the walls of her dressing room, cutting up the rug, and hurling whatever she could get her hands on. Which leaves me to wonder: diva, or drugs? Or a diva on drugs?
Amy Winehouse went on the warpath before the MTV Europe Music Awards in Munich last week and caused thousands of pounds' worth of damage to her dressing room. The Camden caner was armed and dangerous – with a plate of spaghetti bolognese that she picked up and threw over the walls. Angry Amy lobbed anything she could get her hands on – fruit, tables and chairs. And then she turned on the rug in her dressing room at the Olympiahalle, and cut it to shreds.

Legendary party king Snoop Dogg, who had dropped in to visit the beehive-haired diva before the show, was shell-shocked at the carnage. A member of his entourage told me: "An hour and a half before the show, Snoop said he wanted to see Amy. When we got there, she was in a right state. Everyone, including her management, just stood there as she lobbed spaghetti up the walls. It went on for about five minutes – with her kicking the walls and throwing whatever she could get her hands on – even the tables and the chairs. Then she started cutting up the rug. Snoop was just standing there open-mouthed. He was pretty freaked out by it and didn't want to hang out with her after that."
[From the Mirror]
When you're too crazy for Snoop Dogg, you're too crazy to live. I had a lot of evidence prior to this that Amy Winehouse was likely going to end up dead by the end of the year. I mean she's got to be the most self-destructive celebrity of the last twenty years, and often makes Britney Spears look like a kitten. Britney has yet to go running through the streets in bloody ballet shoes with cuts on her face… that I know of. Even after overdosing and walking out of rehab, Amy is still having drug dealers bring packages to the windows of her apartment – with paparazzi around. All those things made me worry for her. But Snoop Dogg thinking you're crazy messed up? Thinking you're so mental he doesn't even want to hang out with you and snort a little blow? That's practically like a psychiatrist saying you're as good as dead.
Picture note by Jaybird: Here's Wino accepting her award at the MTV Europe Awards on November 1st. Header is Snoop Dogg hosting the event. Images thanks to WENN.