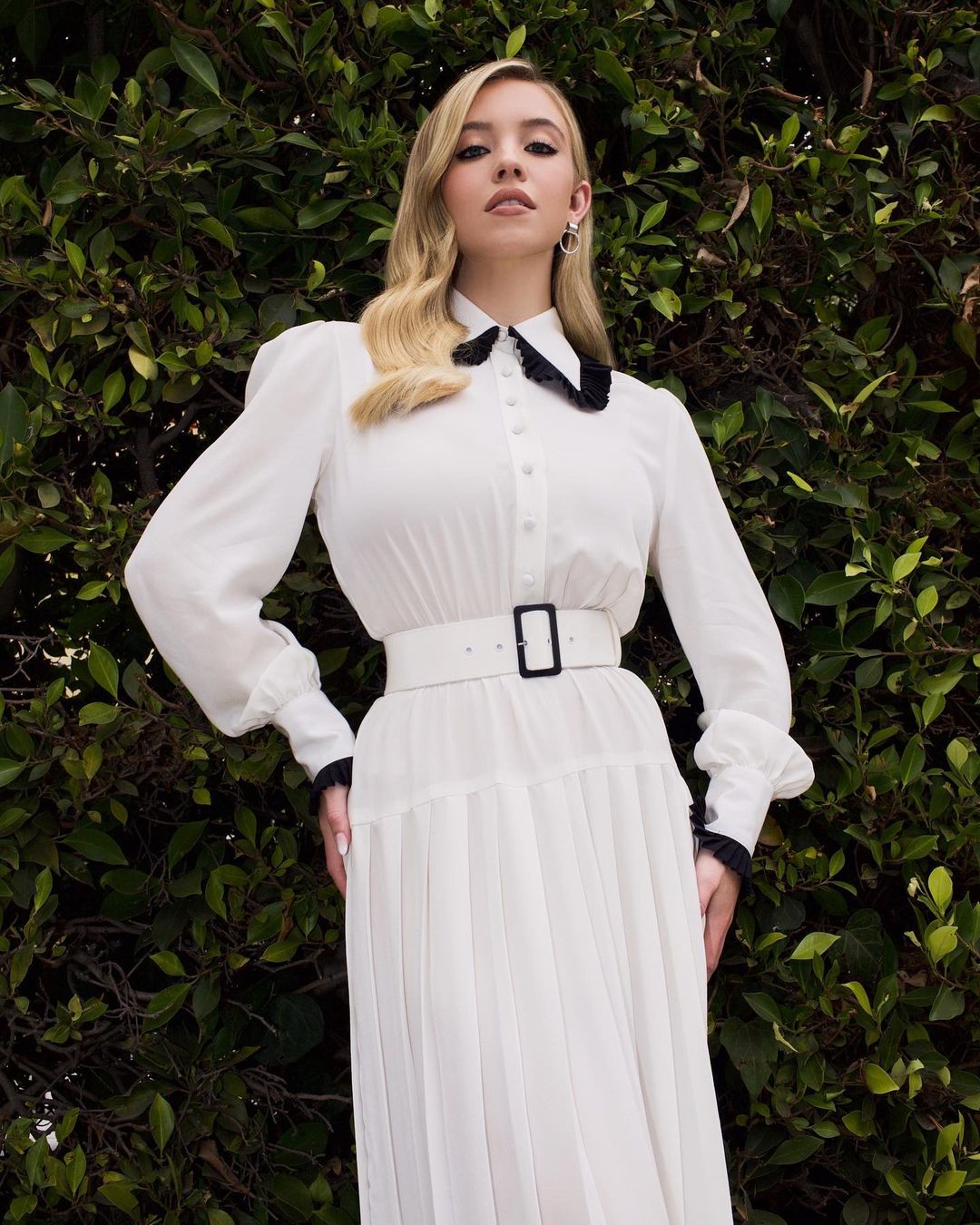 You may know Sydney Sweeney from her work in Euphoria or The White Lotus, which has been
picked up for a second season. (Season two will be following an entirely new cast at a different resort. Euphoria is also coming back for season two, having filmed earlier this year.) Sydney stars alongside Justice Smith in Amazon's erotic psychological thriller The Voyeurs, out this Friday. The movie is about a young couple who spy on and get entangled with their neighbors. Director Michael Mohan has said that the film is an statement on social media stalking. In a recent interview, Sydney called social media unhealthy and explained that it gives her anxiety. Below are a few more details from The Independent:
Director Michael Mohan has called it a commentary on the culture of "stalking" social media has enabled.

"It's the most unhealthy part of my life," Sweeney, 23, told the Press Association. "The fact that I am second guessing and having anxiety over posting a picture is sickening."

She said she believed this particular side of internet culture is a topic that has not been explored in film before.

"I've never seen a movie, especially present day, explore the detrimental side of our society," she said.

"Because you're constantly comparing yourself to their lives, what they're wearing, where they are, what they look like, and I think that's something that [my character] Pippa totally has a lot of problems with, and she's comparing herself to across the window and the couple."
For me social media is not just about voyeurism and cyber stalking although I find that concerning. My biggest issue is people comparing themselves to other people's curated lives. Sydney said she gets anxiety before posting a picture and that she is constantly comparing her life to others. It is so dangerous to have this mindset. So many people create a fantasy life on social media that isn't real. Honestly I don't know the solution to this. We could encourage folks to not compare or compete with what they see on their timelines. But that would be like speaking to a wall.
I agree with director Mohan that social media has enabled people to participate in exhibitionism, voyeurism, and stalking. The sad truth is most people who are addicted to social media don't recognize what they're doing. I have spent less time on Instagram lately because I don't want to put so much on display or watch other people's lives. I look forward to seeing The Voyeurs and am waiting for season two of Euphoria. In the mean time I hope Sydney and others like her are able to find balance in their social media usage.
Here's the trailer for The Voyeurs:

photos via Instagram