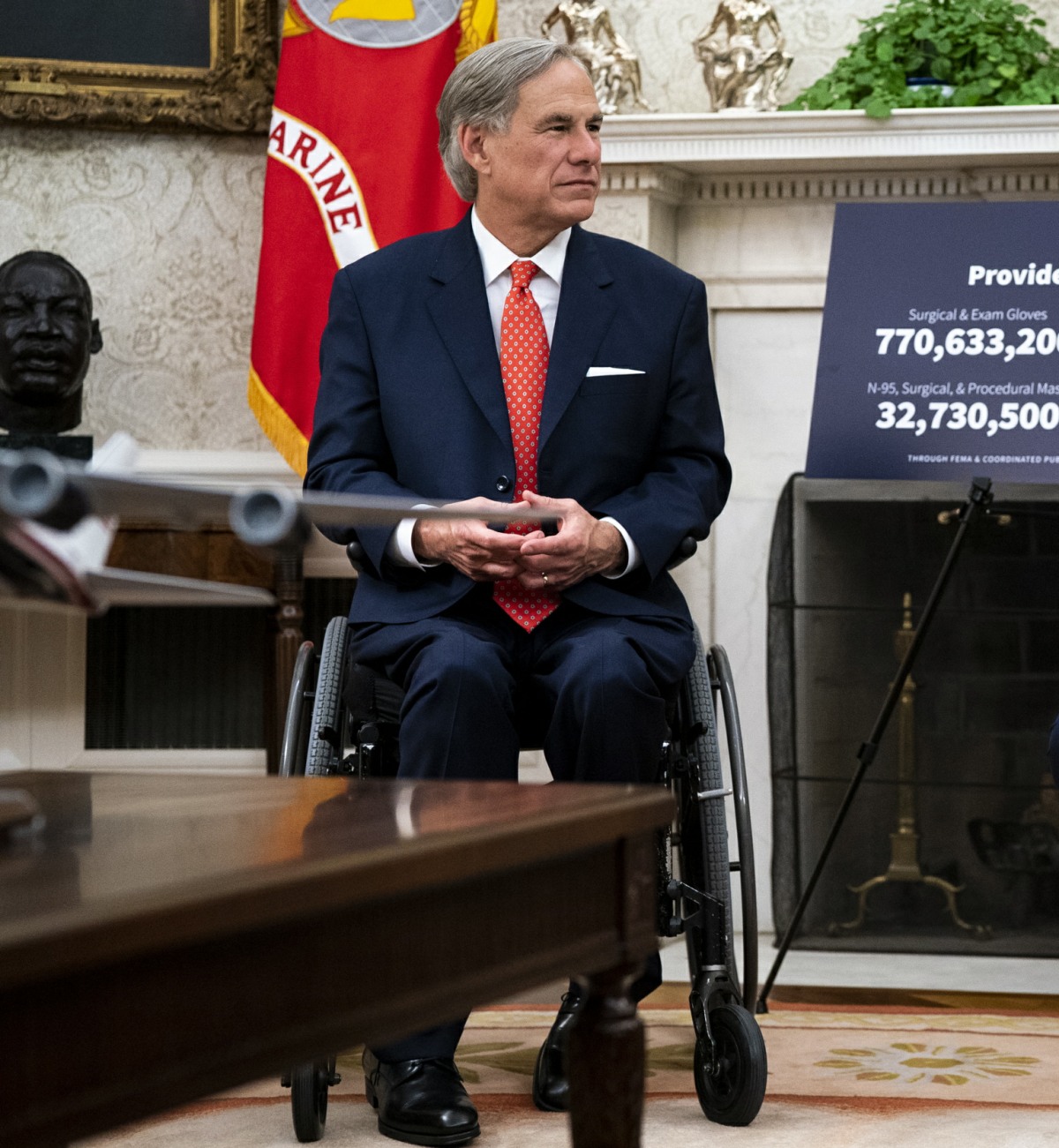 As someone who has been pro-choice forever, one of my least favorite subjects is the "no abortion, not even in cases of incest and rape." While I do think that it's contemptible that the new Texas law does not have a rape/incest exception, make no mistake: the entire thing is contemptible. Banning abortion is contemptible with or without special exemptions. We shouldn't have to justify to the state why we as women seek medical procedures. No rape victim should have to tell a governor that she was raped and that's why she needs an abortion. This is what Roe is fundamentally about: women having the right to make private medical decisions without intervention of the state. Speaking of, Gov. Greg Abbott got the question and his answer was pretty terrible:
When a reporter confronted Texas Gov. Greg Abbott with a tough question about how the state's new law banning abortions after six weeks of pregnancy will affect victims of rape and incest, the Republican swiftly vowed to eradicate sexual assault in the Lone Star State.

"Rape is a crime, and Texas will work tirelessly to make sure that we eliminate all rapists from the streets of Texas by aggressively going out and arresting them and prosecuting them and getting them off the streets," Abbott said on Tuesday.

The promise was not received well by many critics of the law, which effectively bans most abortions in the state. There are no exceptions to the six-week rule for victims of rape or incest.

"I would love to see Texas address violence against women, but that is not what this bill does," Rep. Lizzie Fletcher (D-Tex.) told MSNBC on Tuesday. "It's kind of this magical thinking that's typical of [Abbott's] approach to governing, that he'll give an answer that is really untethered to the reality of what he's doing."

Fletcher said she would support efforts to prioritize victims of sexual assault in Texas, which reported more rapes than the national average in 2019, by putting resources toward rape kit backlogs and other measures to combat violence. But the congresswoman said she questioned the sincerity behind Abbott's Tuesday comments about rapists. "We know that Texas, unfortunately, has not been making this its top priority," she added. "It has instead made its top priority banning abortion."

Texas state Rep. Gene Wu (D), who represents a district near Houston, also expressed doubt about Abbott's plan to stop rapes in Texas. "Wait," Wu said in a tweet mocking Abbott's answer, "Governor Abbott had a solution to end all RAPE and he sat on it until now?"
Yes, Abbott's answer was unsettling. The law effectively forces victims of rape and incest to carry their assailant's child and instead of addressing that fact, Gov. Abbott is like "well, rape is a crime, let's eliminate rape!" Gee, why didn't those lady activists think of that? "You guys, did you know that the state of Texas could prosecute rapists and that would solve this problem we're having with the abortion ban? WOW!"
Reporter: Why force a rape or incest victim to carry a pregnancy to term?

Gov. Greg Abbott (R-TX): "It doesn't require that at all, because obviously it provides at least 6 weeks for a person to be able to get an abortion." pic.twitter.com/Mbx5JVHG1D

— The Recount (@therecount) September 7, 2021
As of February 2021, there were over 6,100 unprocessed rape kits in Texas.

Greg Abbott has been Governor of Texas since 2015… and was Attorney General of Texas before that since 2002.

In case anybody is curious how serious Abbott is on "eliminating" rape in Texas.

— Pé (@4everNeverTrump) September 7, 2021
Photos courtesy of Avalon Red, Getty.