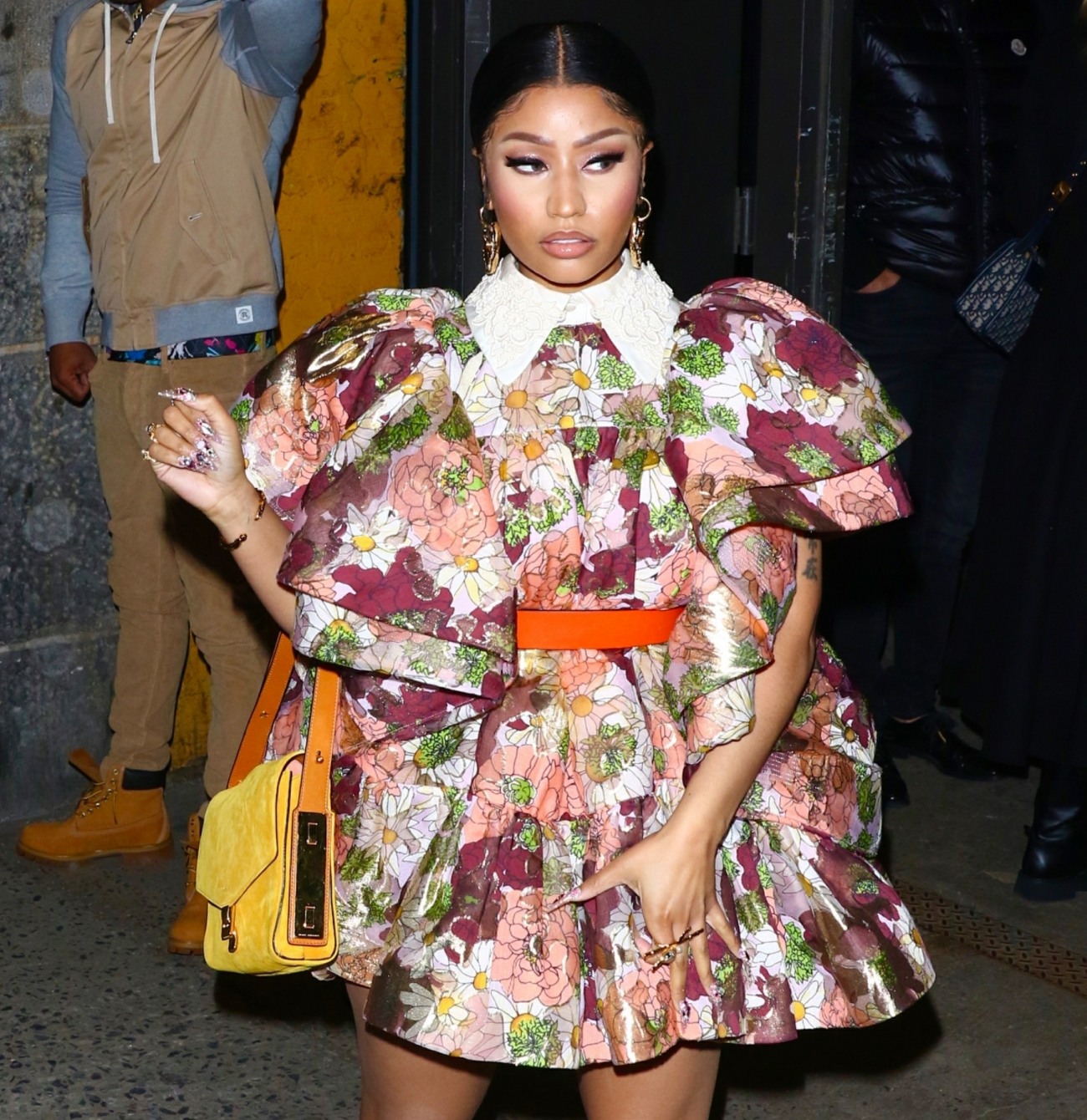 Nicki Minaj was scheduled to appear at the VMAs on Sunday night, and it was widely rumored (but not confirmed) that she would appear at last night's Met Gala. Well, yesterday evening, Minaj decided to explain why she missed the VMAs and why she wasn't going to the Met Gala. As it turns out, she got Covid. And she's unvaccinated. And she's not going to get the vaccine FOR the Met Gala. Or maybe she'll never get the vaccine because she's doing her own research and because her cousin's friend got the vaccine and his balls got swollen and his fiancee left him because of vaccine-induced swoleballs. These tweets went massively viral:
Love u babe. I was prepping for vmas then i shot a video & guess who got COVID? Do u know what it is not to be able to kiss or hold your tiny baby for over a week? A baby who is only used to his mama? "get vaccinated" Drake had just told me he got covid w|THE VACCINE tho so chile https://t.co/wInXoJcHBn

— Nicki Minaj (@NICKIMINAJ) September 13, 2021
Babe. That's not true. I had the exact same symptoms as ppl with the damn vaccine https://t.co/8Vg60ubZxx

— Nicki Minaj (@NICKIMINAJ) September 13, 2021
They want you to get vaccinated for the Met. if I get vaccinated it won't for the Met. It'll be once I feel I've done enough research. I'm working on that now. In the meantime my loves, be safe. Wear the mask with 2 strings that grips your head & face. Not that loose one 🙏♥️

— Nicki Minaj (@NICKIMINAJ) September 13, 2021
My cousin in Trinidad won't get the vaccine cuz his friend got it & became impotent. His testicles became swollen. His friend was weeks away from getting married, now the girl called off the wedding. So just pray on it & make sure you're comfortable with ur decision, not bullied

— Nicki Minaj (@NICKIMINAJ) September 13, 2021
There was more, because Nicki Minaj is so insecure and she didn't want to admit to herself or anyone else that everyone was making fun of her or that she was making an ass out of herself. She started attacking Joy Reid for accurately quoting her tweets and she was yelling about how she never told the Barbz to NOT take the vaccine. Which is technically true, she's just a woman with a huge social media profile and millions of fans and she's telling them that the Covid vaccine gave her cousin's friend swoleballs. She's like a Facebook anti-vaxxer who needs to do their own "internet research."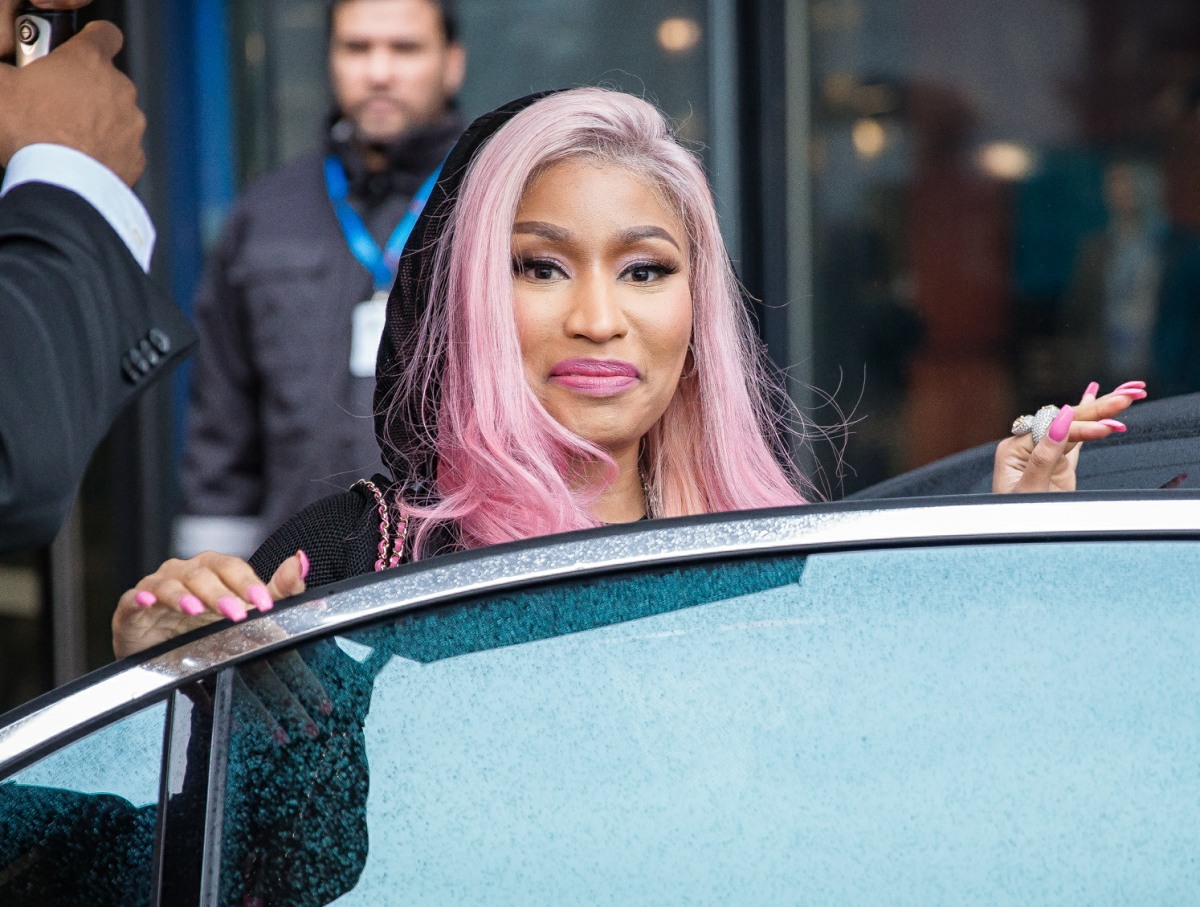 Photos courtesy of Backgrid.