Embed from Getty Images
Keke Palmer was the absolute highlight of last night's Met Gala coverage. She hosted the red carpet livestream on Vogue, along with Ilana Glazer. Keke was relaxed, fun, personable and she seemed to know everyone. She was genuinely interested in the fashion, she asked celebrities their star signs and she would pause to give them time to answer questions. She's easily the best red carpet interviewer I've ever seen and I would watch a talkshow with her.
Keke was in Sergio Hudson, in a look that was inspired by Diana Ross. She looked incredible and I came away from last night's live stream wanting to hang out with her.
Look at the back!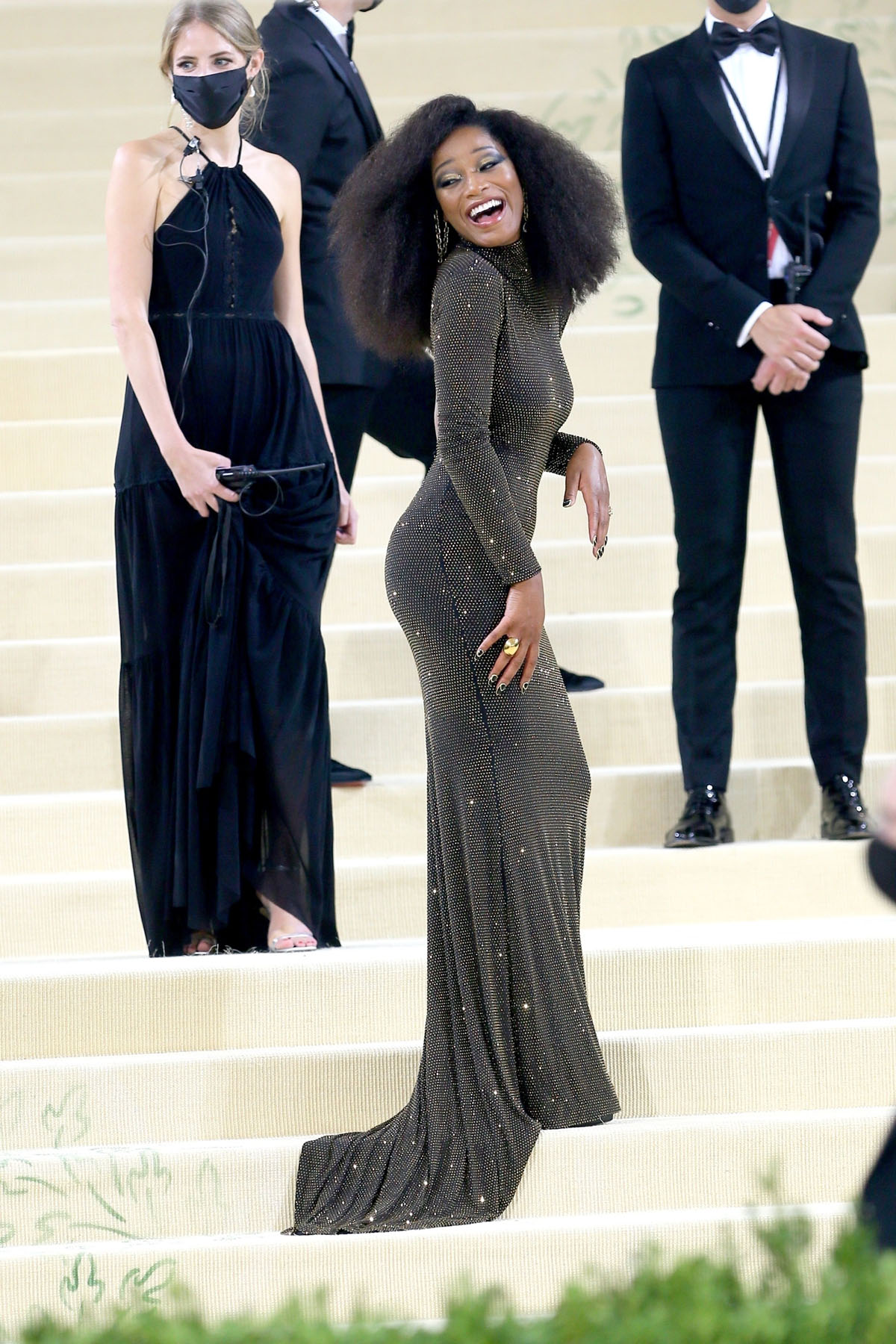 While Keke was inspirational in her skills, Ilana was a little more relatable. She was great with the celebrities too, just in a more subdued way. Ilana was in Aliette. This dress has a kind of puzzle piece design that's interesting and I like the bell feather sleeves. Ilana just had a baby 12 weeks ago. Toward the end of the night she disappeared for a while, and she explained that she had to go pump at that time. She was fangirling over Keke when they wrapped for the night and it was sweet.
Kehlani was also in Aliette, in this bomb of a silver suit with a bolero jacket and high pants. Look at the sleeves! I love this.
Megan Rapinoe, like Keke, was in Sergio Hudson. This is a bit too literal interpretation of theme, but that's ok. She's a star athlete and we get patriotic about them. I like how sexy yet practical this is.
Broadway star Audra McDonald was also in Sergio Hudson, in a black sequin gown with a delicately draped asymmetric white balloon shirt on top. This is kind of cool I like how thoughtful this look is.