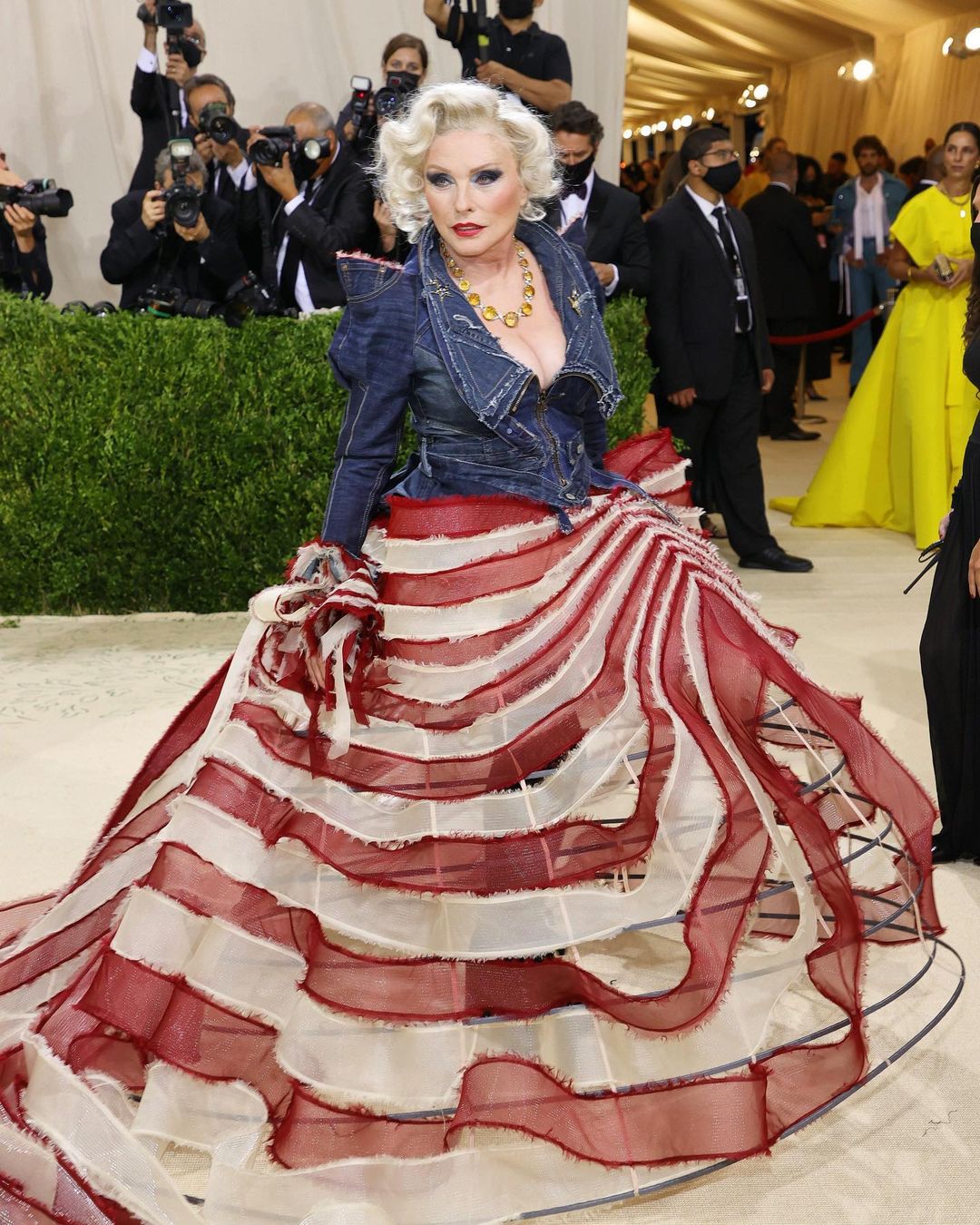 I know people have mixed opinions about Zac Posen, but I've loved his Met Gala looks ever since he created that light up ball gown for Claire Danes in 2016. He picked an American original to dress this year, Debbie Harry, and I loved the result. This was one of several denim dresses, with Lupita Nyong'o in another notable look.
Zac explained to Keke Palmer that he brought these jeans with him on a trip or something and worked them for a while to create the jacket bust of the dress. Look at the framing on that red and off-white striped skirt and how it trails in the back. This is fabulous and he picked the perfect model, punk pioneer Blondie. I love this!
Paloma Elsesser was also in Zac Posen, in this fishtail red dress with a heart bodice made of delicately folded layers. Look at how the material continues from the tie at the shoulder down along one arm. Posen's dresses have impressive details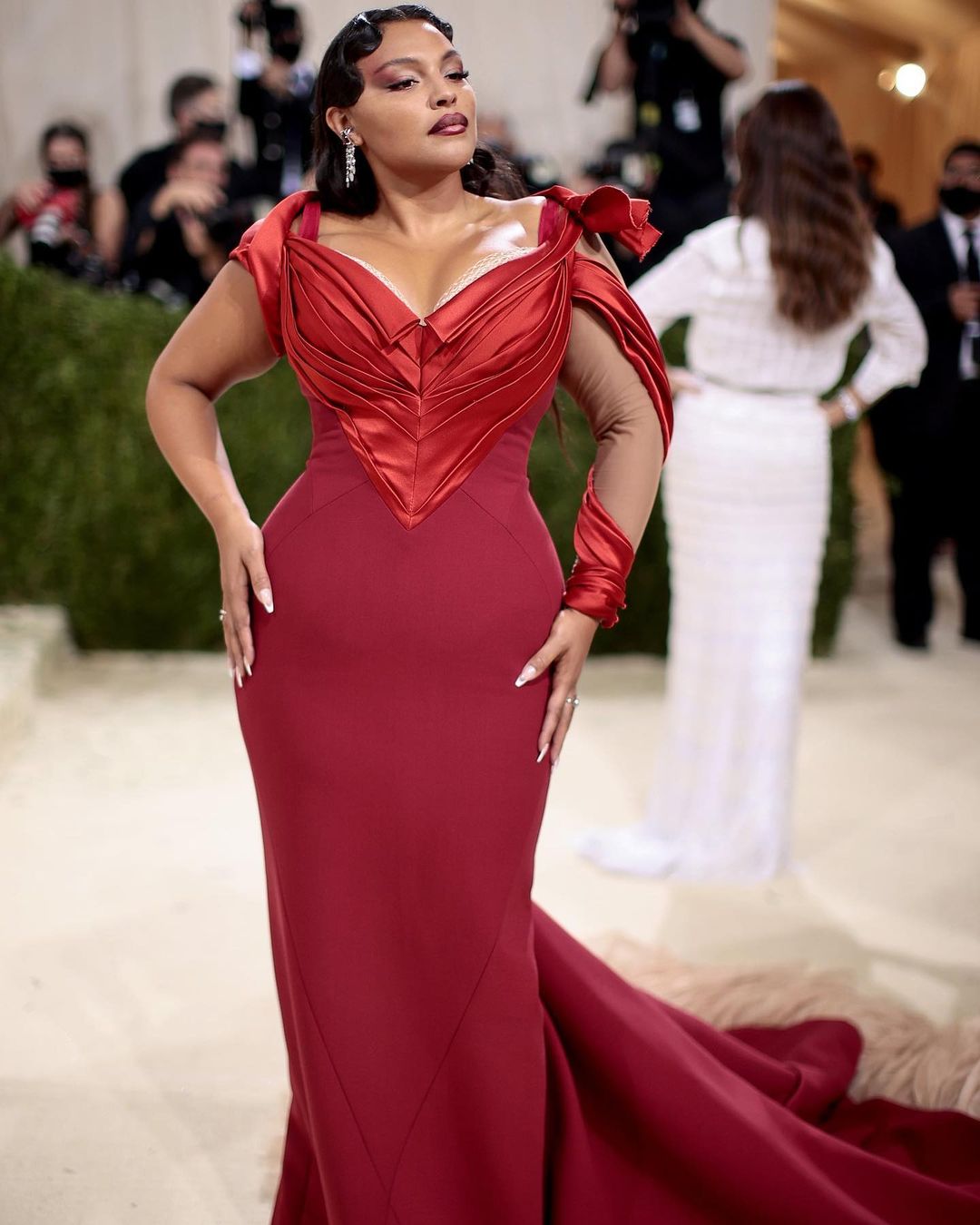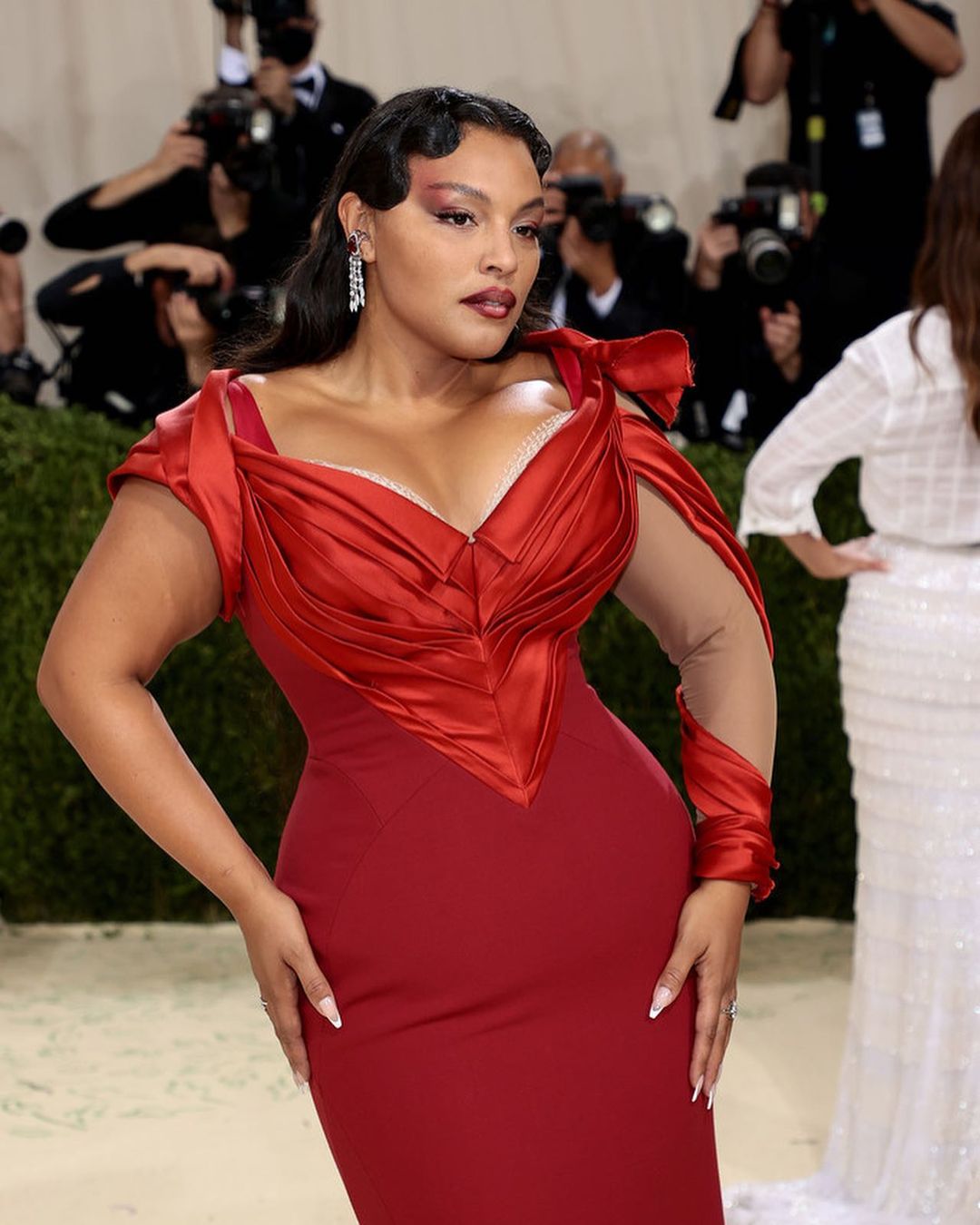 Alexandria Ocasio-Cortez was in Brother Vellies, in a white gown with the message "Tax The Rich" in red on the back. It feels like this could have been a bit less, how do I say this, easy to mock? It costs at least $30k to attend the Met Gala, that's all I'm saying. She did address this on her Instagram though, saying she was invited. That makes sense.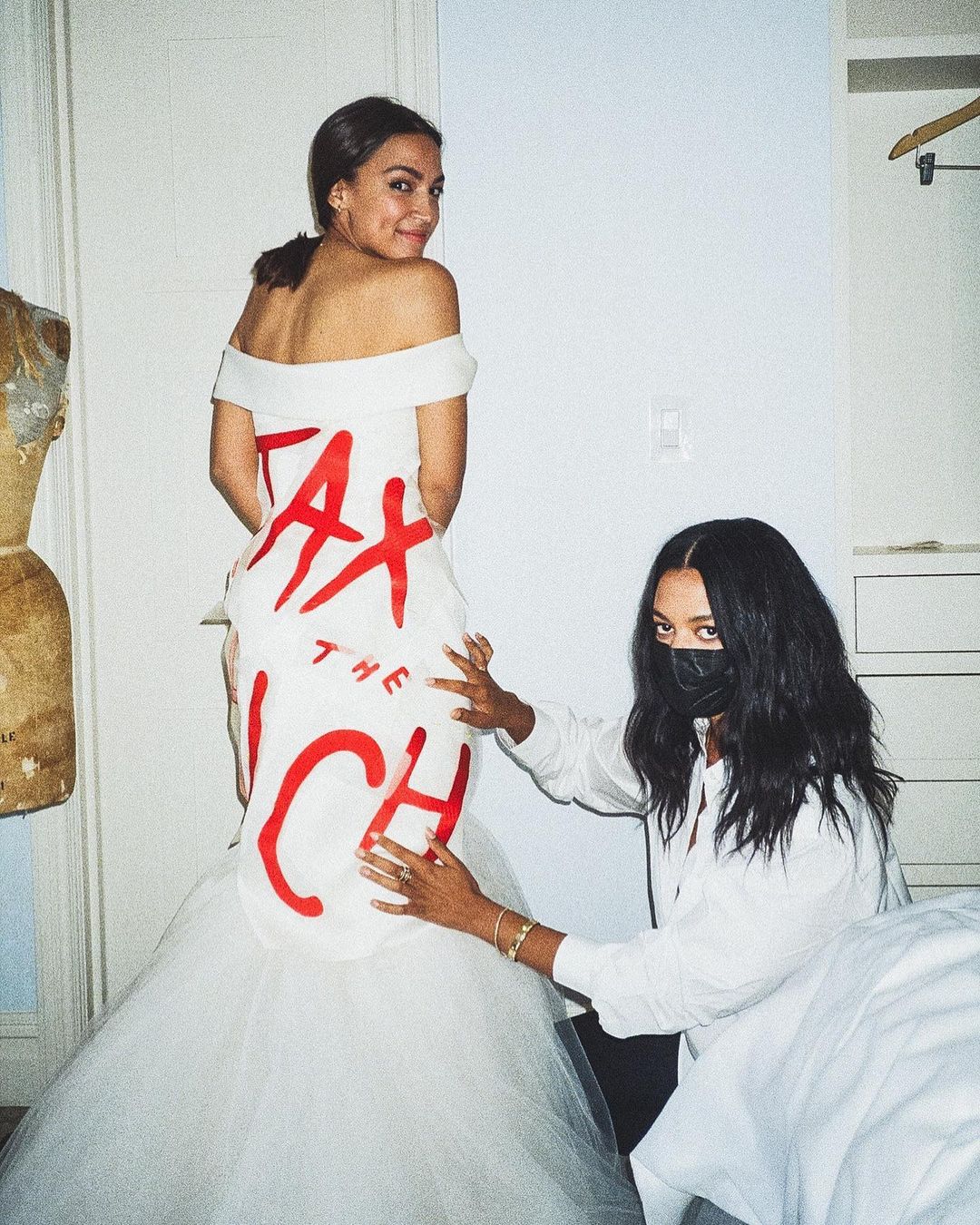 Carolyn Maloney, another NY Congresswoman, was one of the first arrivals in this Equal Rights for Women dress. She understood the assignment!
Embed from Getty Images
Photos via Instagram and Getty