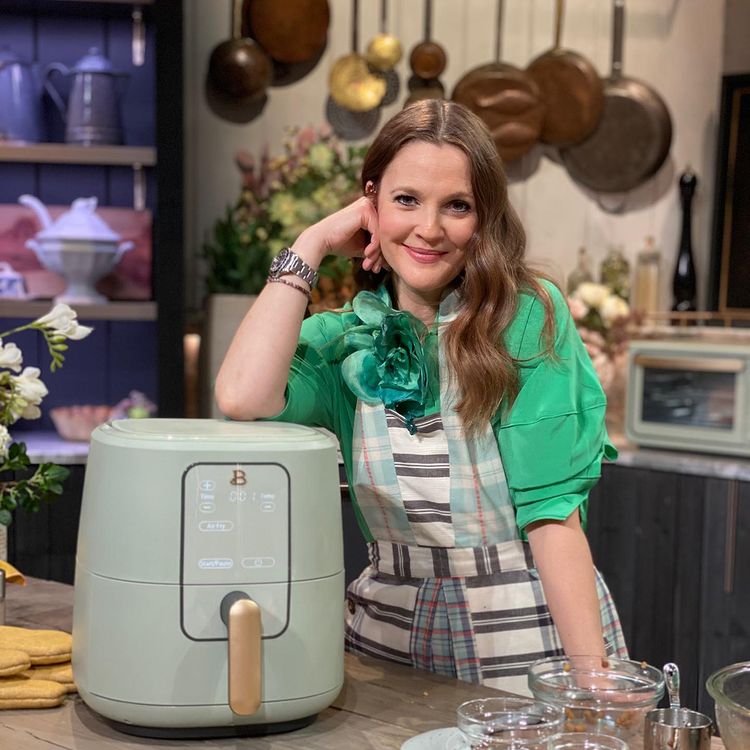 I know I like some questionable celebrities but I have loved Drew Barrymore since E.T. To me, Drew will always be the little six year-old girl who drank a beer with an alien. Drew's talk show, The Drew Barrymore Show, has been entertaining this last year and I have enjoyed seeing this side of Drew. Drew is very much a quirky Pisces. Her energy sets you at ease and pulls you in. Drew's show is going into its second season and the first few episodes seems to be filmed in Los Angeles on an open stage. In the first episode, Drew toured Los Angeles. On the tour, Drew visited the mental health institution that she was placed in when she was thirteen years old for eighteen months. In the video, Drew talks about why she makes sure her talk show set is filled with light and fun. However, Drew breaking down, said that she now wants to address or talk about those darker moments without shame. Below are a few more highlights from the video via People:
"I was a real wild child and I just got so out of control that no one knew what to do with me," Barrymore, 46, tearfully shared. "They drove me here in the middle of the night and they walked me through those two doors and when you go through those two doors you do not come out. And I was there for a year and a half."

Barrymore has been open in the past about being admitted to Van Nuys Psychiatric Hospital when she was 13 years old for 18 months, detailing moments where those in the facility were thrown in "the padded room" or "put in stretcher restraints and tied up."

"I think this is important for me to share with people because when they watch our show we have a very beautiful set and I get to dress in nice clothing and get my hair and makeup done and there is an elegance, hopefully, to the show," the actress said of her talk show. "But I will never lose sight of this part of my story and I have seen and been through things and they've helped me just recognize in all of us that we go through stuff.

She continued, "And it can't be embarrassing. It has to be our strengths, it has to be something that we can be proud of because we overcame it and we look back with honor and humor."

Barrymore said it was "empowering" to revisit the grounds of the facility after so long, to see how far she's come and to feel proud of that.

"Life is so wonderful compared to what it was in this place. I can't even believe I actually get to be where I am now because when I was here I didn't see that, I thought I would be here forever," she said as she continued to tear up. "I never thought I was going to make it to somewhere better and I am just so happy with my life and I don't know if I would have the life I have if it wasn't for a place like this. So it was so important to come here today and just like honor this."
First, I am horrified that Drew spent 18 months in a mental institution when she was just 13. I am also relieved that the adolescent center no longer exist. It sounds like throwing 13-year-old Drew into a place like that was a form of neglect. I know she said she was a wild child and but putting her in a mental institution for a year and a half sounds abusive. It freaks me out that young women and girls who are being treated this way in our society. It further proves that women are really not allowed control of their own bodies (tangent, I know). This also shines a light on why Drew went off the rails as a teenager and young adult. I knew her childhood wasn't the best but wow. I am glad Drew has done the work to heal and appreciate her vulnerability in speaking about such a dark time. As you know, I am a huge advocate for high profile people using their platform to speak about mental health issues. My heart goes out to Drew. I teared up when she begin to break down. I am sure going back to that place must have been triggering. I look forward to seeing Drew pulling a lid off these discussions on the new season. In the mean time, I am going to go watch the episode in which the Never Been Kissed cast were reunited.