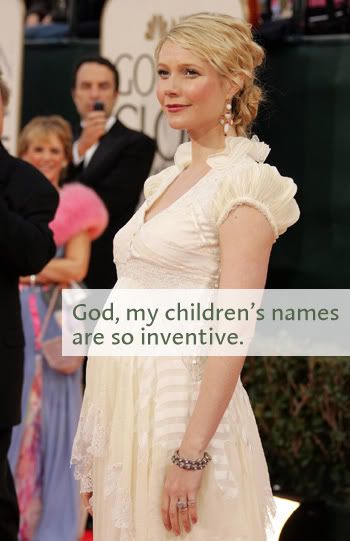 Gwyneth Paltrow is having a boy and plans to name him Mortimer. No, we did not make this up:
The Oscar winner, mother with hubby Chris Martin of adorable daughter Apple, wants to name her second child Mortimer, after her godfather Steven Spielberg, according to rossmathews.net. Paltrow apparently affectionately refers to Spielberg as "Uncle Morty."
First of all, Mortimer is a nickname Paltrow made up and isn't even Speilberg's real name, which is really Steven Spielberg.
Second, there's a reason why only old Jewish men are named Mortimer – it's a weird creepy name that is deservedly out of fashion.
We hope this rumor is false or that Paltrow changes her mind. The girl is a pompous laughing stock and she should get therapy from a non new-age source.