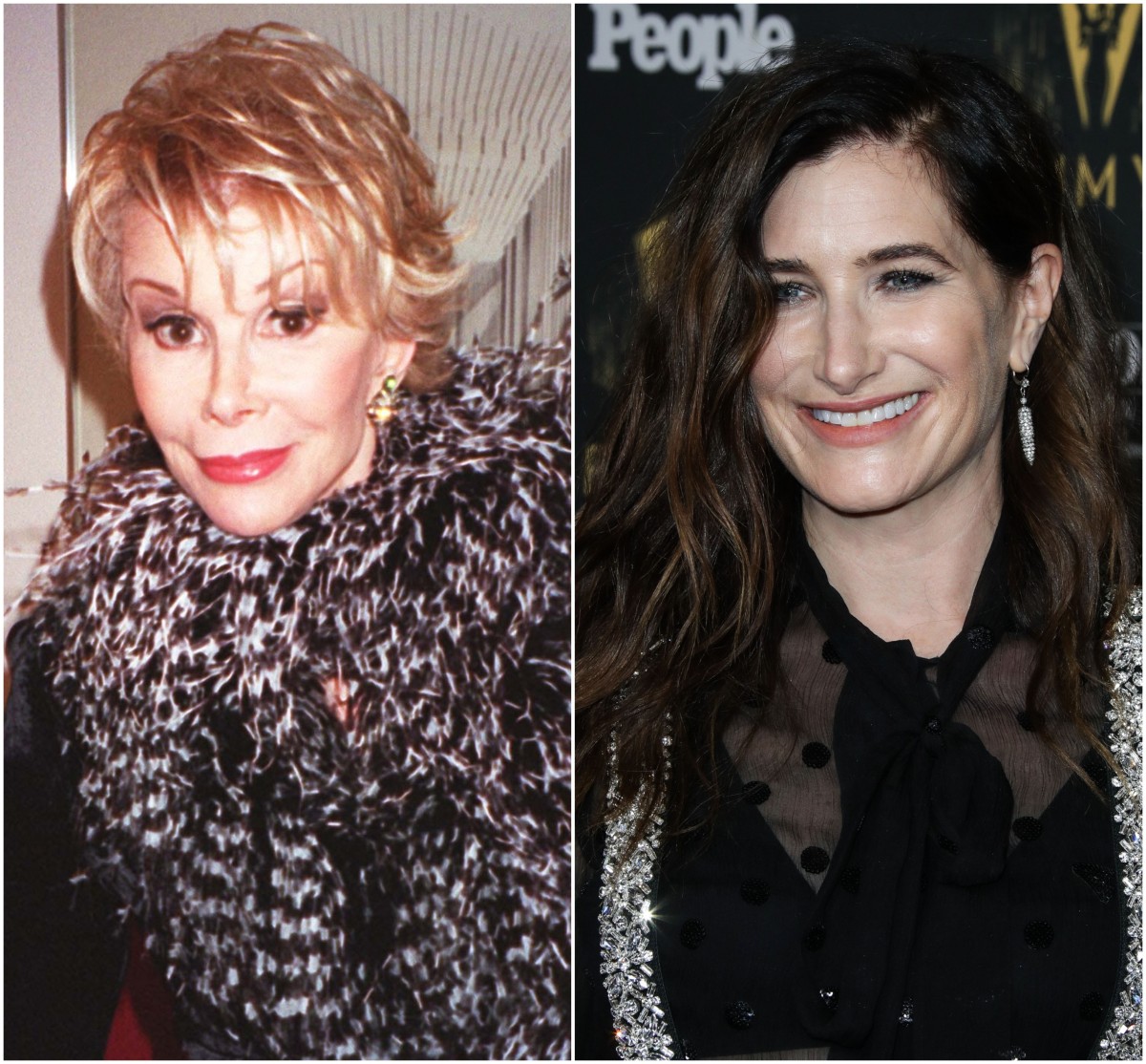 Red carpet fashion pioneer Joan Rivers was robbed from us at 81 by medical malpractice. She wasn't properly attended to during an endoscopy in 2014 and died of preventable causes. Joan had many years of snark left in her and I'm still upset at how she passed. That's just what came to mind as I read this news about a limited series about Joan coming to Showtime. It's will star Kathryn Hahn as the late great comedienne, and Hahn will also produce. The series will be set in the late 80s when Rivers lost her husband to suicide and after she hosted The Late Show. It's called "The Comeback Girl." Here's more from Page Six:
Kathryn Hahn… is set to play the late comedienne in the limited series "The Comeback Girl."

The series will premiere on Showtime and Hahn, 48, will produce, according to Variety. "Riverdale" producer Greg Berlanti is on hand to direct the show.

The miniseries is set after "The Late Show" cancellation, which occurred around the same time Rivers' husband, Edgar Rosenberg, who was the show's producer, died by suicide in 1987.

"Trailblazer. Adored. Cruel. Diva. Joan Rivers had a life like no other," the logline for "The Comeback Girl" reads. "At age 54, she was a superstar comedienne…and then it all fell apart. 'The Comeback Girl' is the awe-inspiring untold story of how Joan Rivers persevered through near suicide and professional abyss to rebuild herself and her career to become a global icon."

Rivers died in 2014 at the age of 81, after she stopped breathing during throat surgery.

[Rivers] made many appearances on "The Tonight Show" from the 1960s until the '80s. In 1986, she aspired to have her own late-night show and went to Fox to pitch "The Late Show Starring Joan Rivers."

This act led to a feud with iconic "Tonight Show" host Johnny Carson, but Rivers got her wish and hosted "The Late Show" for one season.
It sounds like this will honor Rivers' spirit and journey and I'm so looking forward to it. Hahn is an incredible actress and she loves the 80s. I bet the costuming, hair and makeup will all be spot on too. Hopefully it will have kitsch as well as heart. The Variety piece which Page Six references doesn't mention Joan's daughter Melissa at all. I'm hoping she will at least be consulted. I know it's tricky to get surviving family's input but Melissa was so close to her mom and can give a lot of insight. I checked Melissa's Instagram and she hasn't mentioned this series yet though. She does have a lot of tributes to her late mom. I think of Joan whenever I'm slogging through another awards season.
Joan was one of us.
photos credit: Avalon.red, Getty and via Instagram