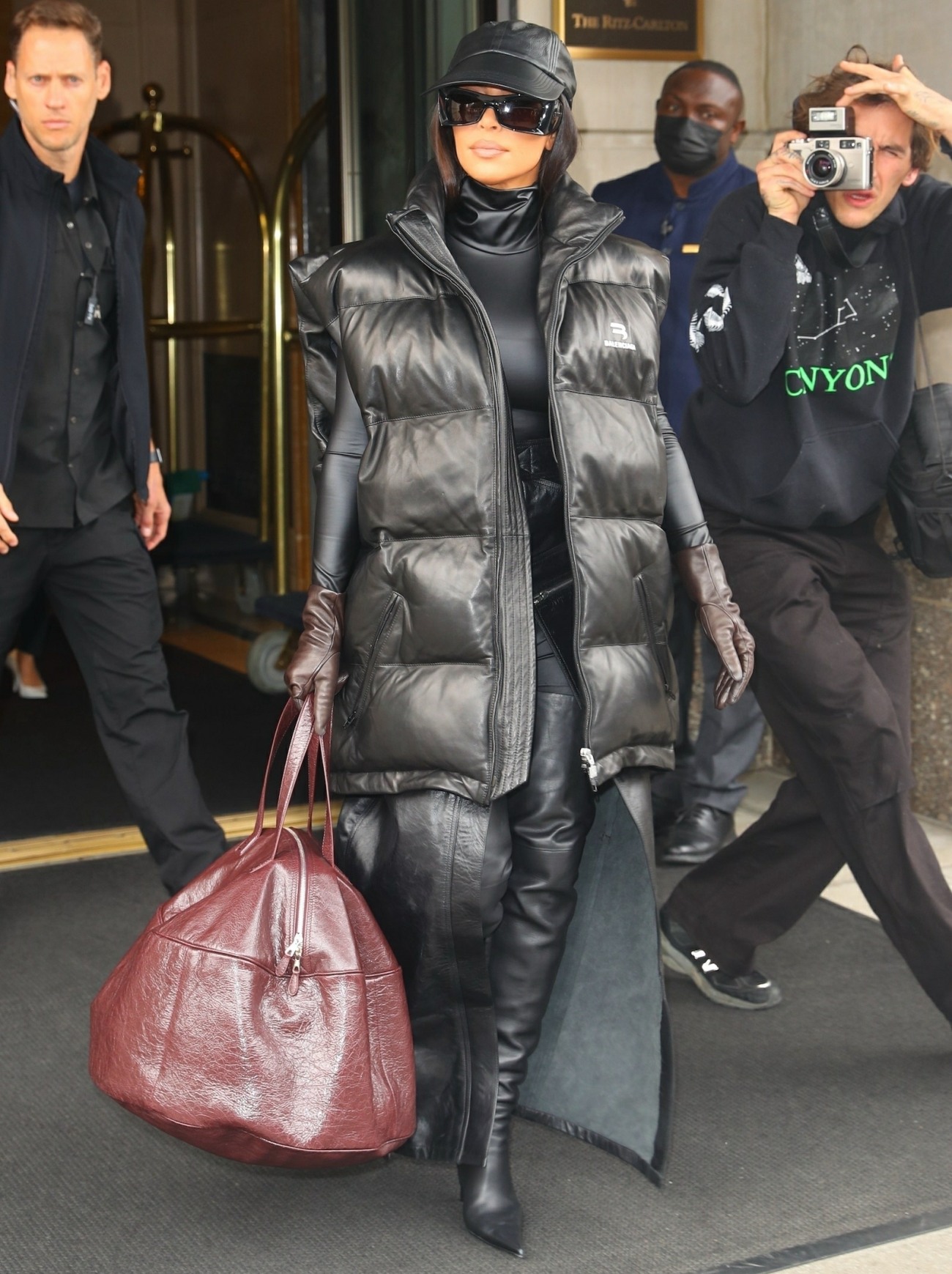 I'm sure everyone will disagree with me, but I love Kim Kardashian's dumb fashion show in New York this week. She's staying at the Ritz-Carlton (not Kanye West's apartment) this week as she prepares to host Saturday Night Live. She's been getting pap'd going in and out of the hotel all week, in addition to being pap'd out and about in the city. I'm not saying she looks good or anything, but I just enjoy seeing her have dumb fun with it. She's been wearing some crazy ensembles, like this puffy oversized vest which looks like a garbage bag. Okay, I'll admit it – I would totally love to wear the tinsel coat too. It looks too big for her, but I would wear it around the holidays and leave tinsel strands everywhere I went.
The tinsel coat and the trash bag vest are from Balenciaga. She's tight with the Balenciaga team these days. She no longer wears many Riccardo Tisci designs these days, possibly because Tisci is at Burberry now and his vision is not very "Kardashian" at the moment.
Meanwhile, did you see that Kim only recently discovered the Wiki Feet site? She posted about it on her IG Stories, and she looked at her profile, which just consists of hundreds of images of Kim barefoot, or closeups of her feet. She was super-pleased that the site and their users gave her feet a five-star rating. I mean… foot fetishes are one of the most common fetishes out there. Kim is dedicated to pleasing her fans.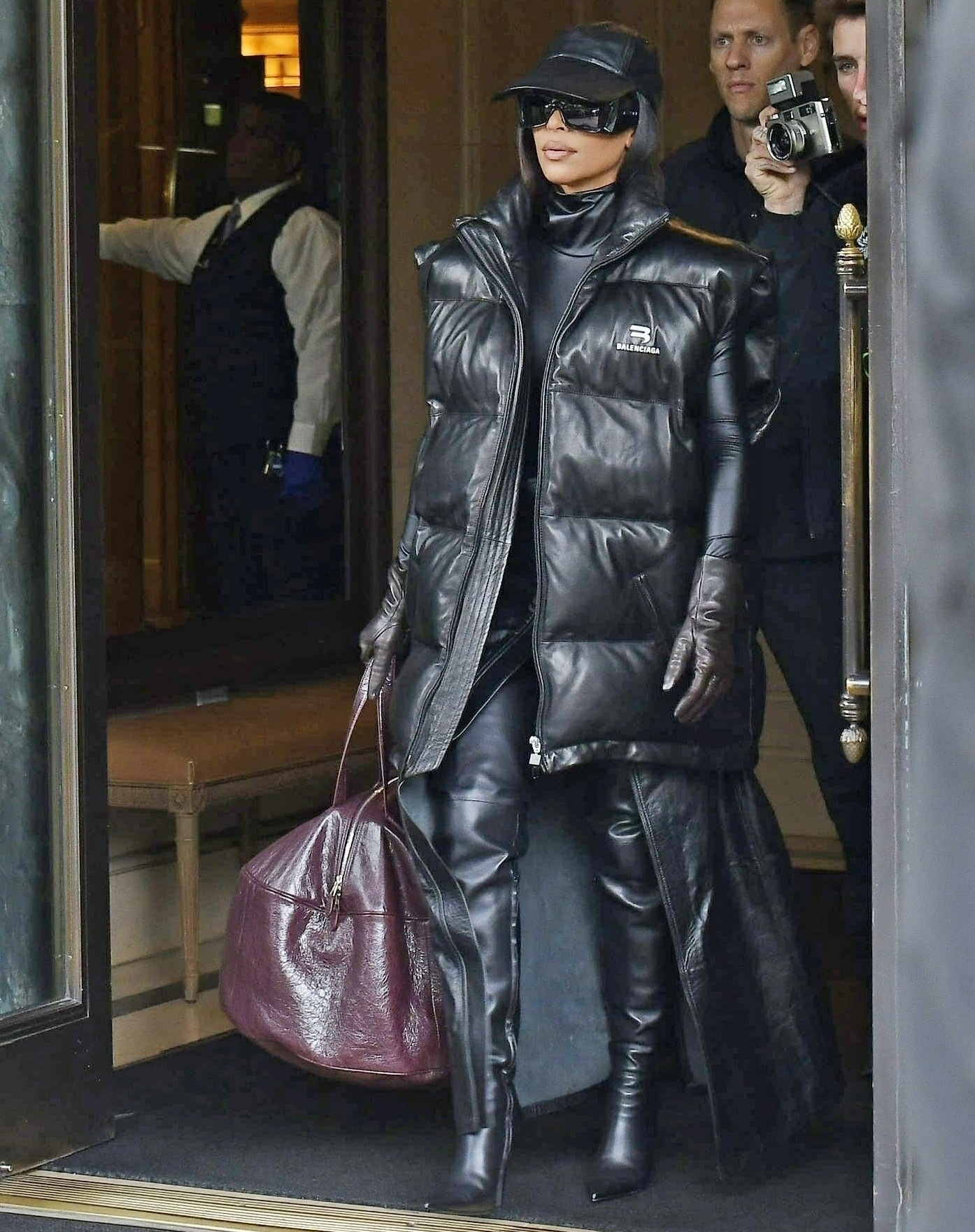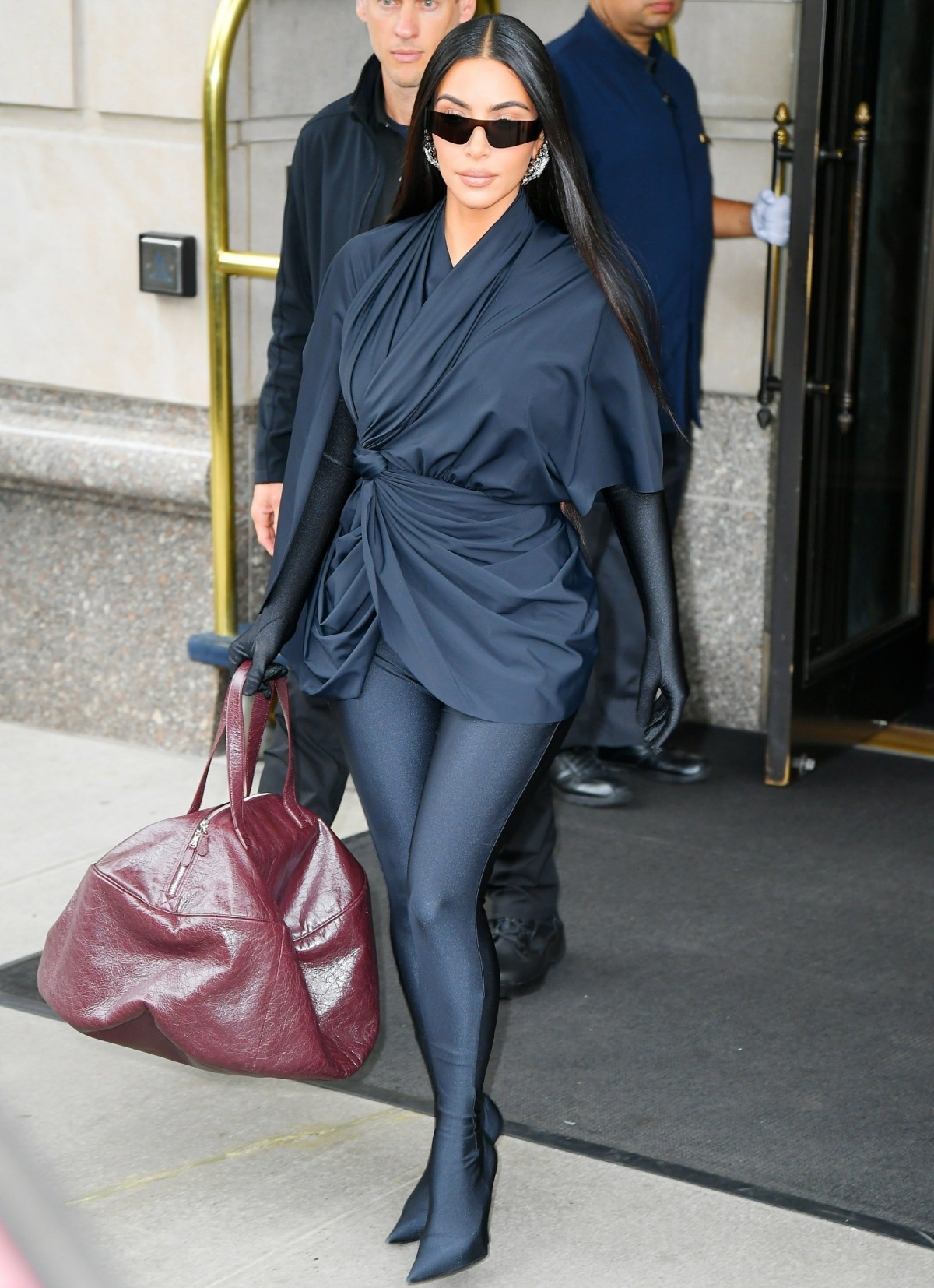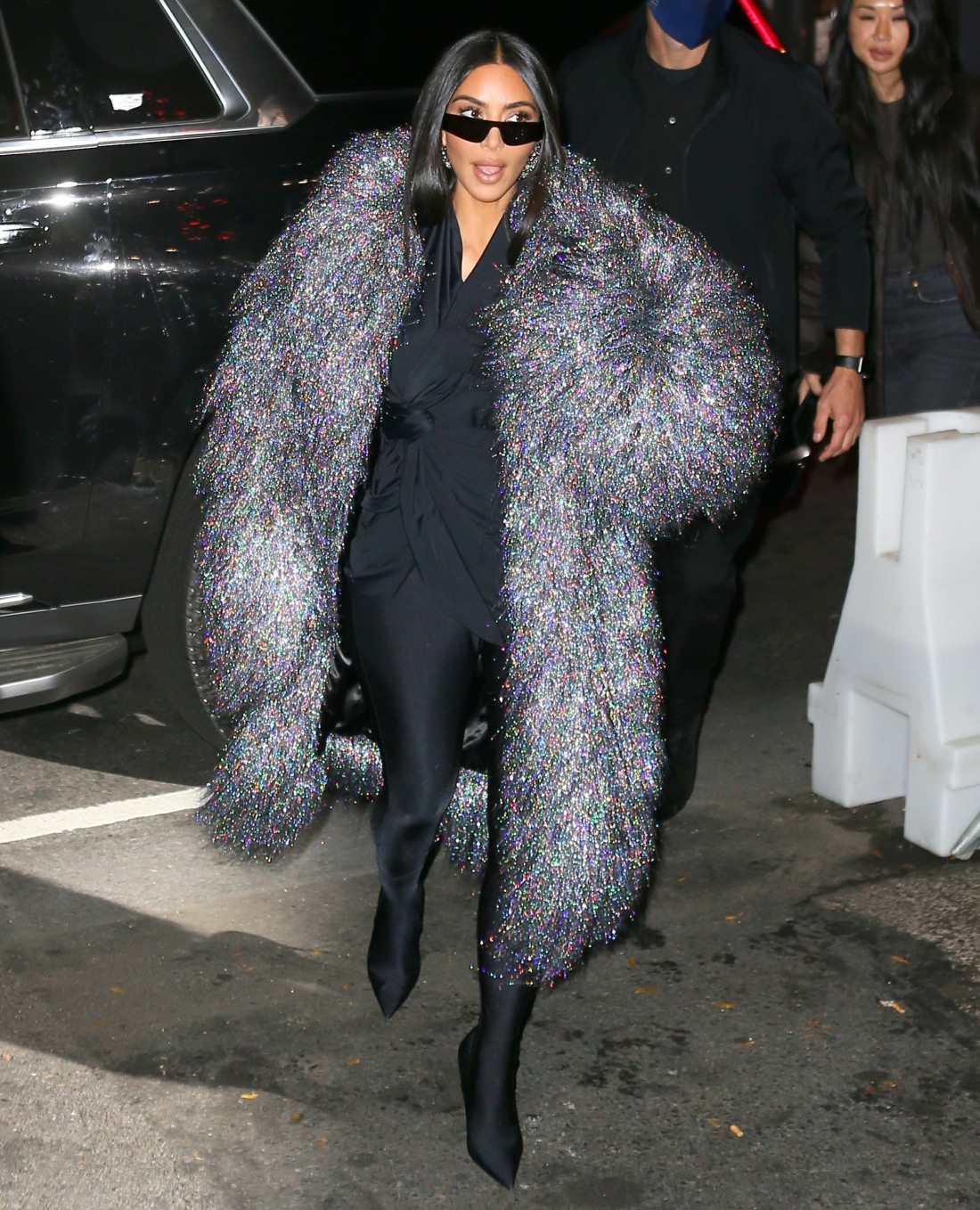 Photos courtesy of Backgrid.