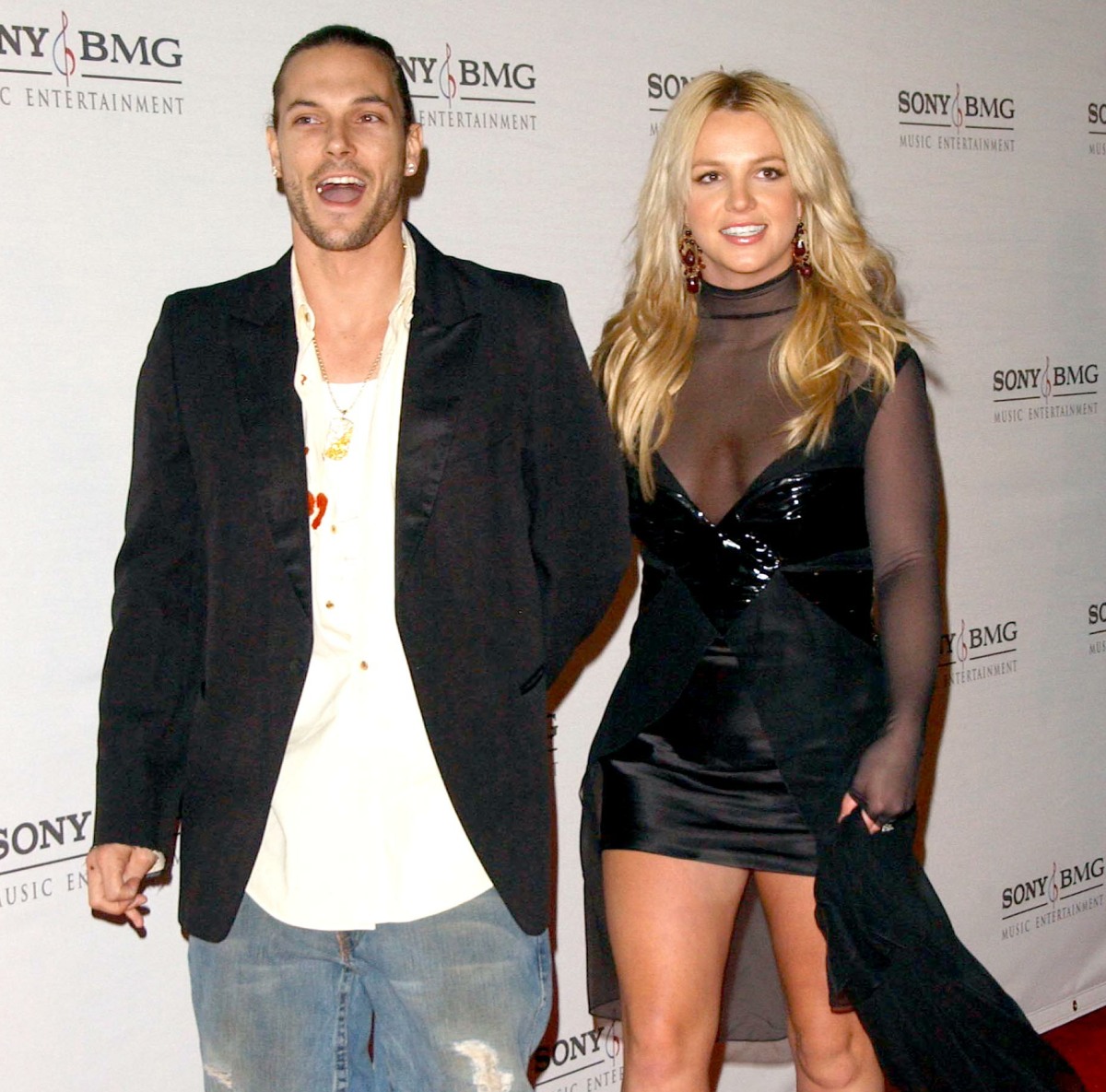 Britney Spears is well on her way to having her conservatorship tossed out after thirteen long years. There's still a lot to be done, and even Britney's lawyer wants to ensure that she still has some protections in place, for her own good. No one has really spoken in depth about what the end of the conservatorship will mean for visitation with her two sons, Sean and Jayden, and whether her arrangement with Kevin Federline will be updated significantly. My guess is that Britney's lawyer is taking one thing at a time, and right now there's just an emphasis on ending the conservatorship, investigating Jamie Spears and setting up protections for Brit. Then after all of that is done, they'll deal with K-Fed and the boys. For now, Kevin's lawyer says that Britney will probably be allowed to spend more time with the boys now that Jamie is out of the picture.
Kevin Federline is happy for his ex Britney Spears amid her recent court victory. Federline's attorney Mark Vincent Kaplan tells PEOPLE in this week's cover story, on newsstands Friday, that since the pop star's father Jamie was suspended from his role in her conservatorship last week, their sons, Sean Preston, 16, and Jayden James, 15, "should be able to benefit from the removal of stress from her life so that they have their mom at her best."

A source close to Britney, 39, says that she "blames" her father as the reason why she hasn't seen her sons — who primarily live with their dad — "as much" since August 2019, when Jamie was involved in an alleged altercation with Sean Preston and was put under a restraining order preventing him from seeing both of the boys.

"She hopes she will be able to see her boys more now," says the source.

While Kaplan declined to comment on his client's custody arrangement, he says that Federline, 43, is open to the idea. "If Britney wants to see the children, she's able to see the children," says Kaplan. "Obviously we don't know whether the conservatorship will be continued, but as long as the boys are properly supervised and safe, and Britney is able to do that without the presence of a conservator, he's happy."
People's cover story was mostly a repeat/summary of reporting we've already heard, but Mark Vincent Kaplan's comments are new. K-Fed has been watching Britney's fight to free herself and say what you will, but I believe he's always wanted Britney to be a great mom to their sons. Now it's just a matter of making sure that everyone (including Sean and Jayden) are safe. It's unknown if Kaplan and K-Fed are going to have a say in whether Britney must be cleared by a mental health evaluation, which is something she's fighting.
Meanwhile, a friend of K-Fed posted these photos of Kevin, Sean and Jayden. Sean and Jayden are so big, oh my god. They're at the ages where they can decide how much they'll see of their mom too.
Photos courtesy of Avalon Red, Instagram.