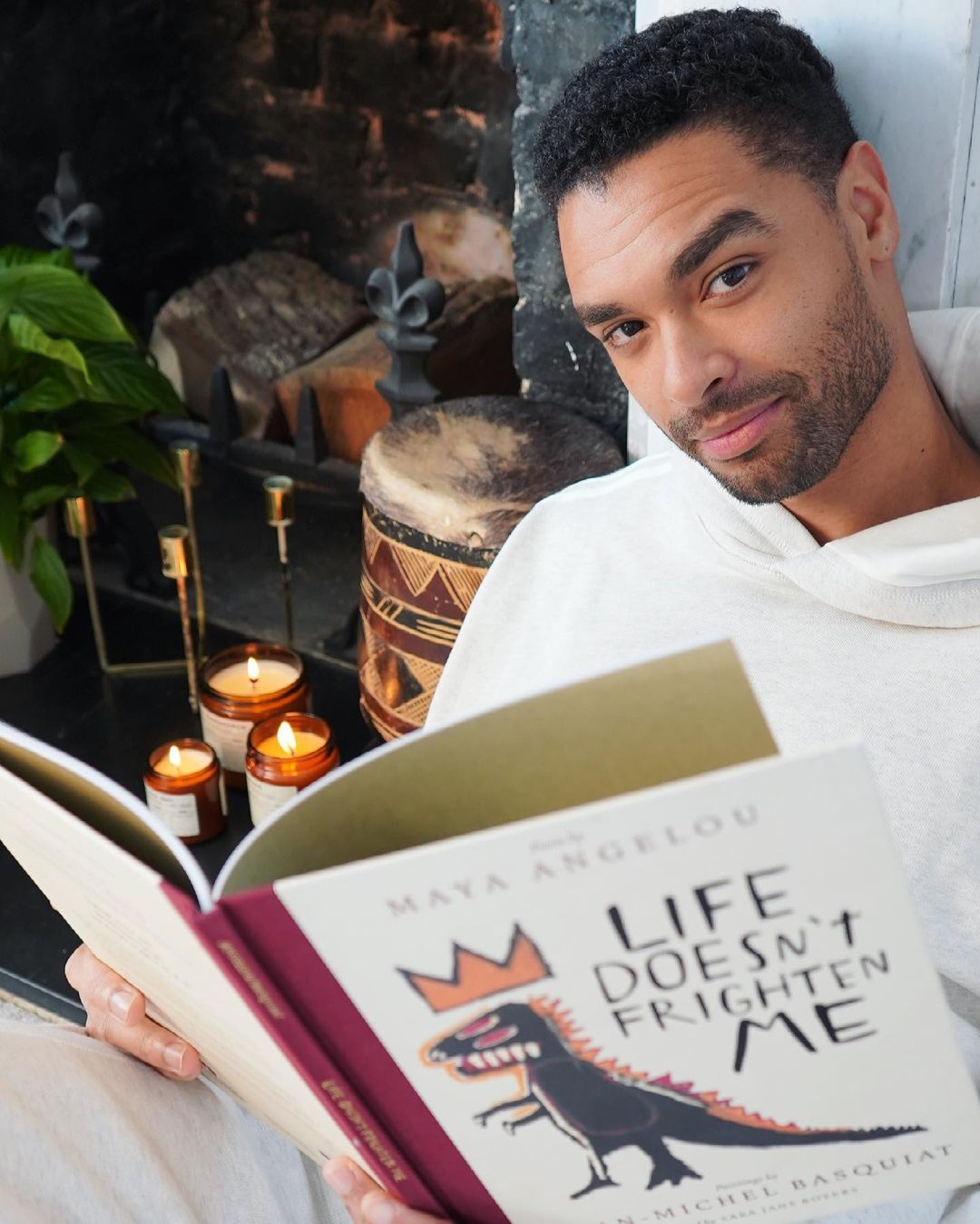 I don't think I could love Rege-Jean "The God" Page any more than I already do. Not only is the man gorgeous with the best brooding face, he is also a great actor, thoughtful, and pro-feminism. From his turn on SNL, we know that Rege has great comedic timing. We also got a glimpse of Rege's vocal chops on SNL, too. Recently Audible posted a 30 second snippet of Rege co-narrating the audio drama for The Sandman II audio book. Rege is heard singing beautifully, in Greek, as Orpheus. The man sang like a damn angel, in GREEK! Co-executive producer of The Sandman, Dirk Maggs, took to Twitter to wax poetic about Rege's beautiful voice. Below are a few more details via Hollywood Life. The tweet is at the end of the post:
As if we needed another reason to obsess over the Duke of Hastings. Rege-Jean Page, 31, sent Bridgerton fans into a frenzy when audible released a clip of the actor singing on Oct. 7.

The hunk, who voices the character of Orpheus in the audio drama adaptation of The Sandman, sang in Greek for Act II of the drama. Co-executive producer and director of the audio play Dirk Maggs was impressed, to say the least.

"We have Rege-Jean Page as Orpheus, and it turns out that Rege-Jean Page is not only an excellent actor and an outrageously good-looking chap. He also sings like an angel," Dirk states in the 30-second clip. "I've been, and I've got to say, it still sends shivers up my spine."
Ya'll I wasn't ready. Is there anything this man can't do? Like he is a literal walking sexy billboard of masculine hotness and I just can't. When I heard Rege's voice I think my mouth dropped. I could not believe that he could sing like that. And the fact that he was "sanging" in Greek just messed up my whole life. My damned inner middle aged thotiana came out like someone lit a fire under her. I may have to reactivate my Audible account for just a month so I can get my hands on that Sandman audio. It's out now! I am so excited to have some of my favorite characters from Greek mythology in the series. I am also looking forward to hearing James McAvoy as Morpheus, Kat Dennings as Death and Emma Corrin in the series. Anyways, Rege continues to surprise me. I cannot wait to see what he gets up to next outside of acting. I have a feeling that Rege has a long illustrious career ahead of him. There is no limit to where his talent will take him.
Did @audible_com just drop my untreated stems?? Rude 😂 https://t.co/q5OSgqWWuU

— Regé-Jean Page (@regejean) October 7, 2021
photos via Instagram