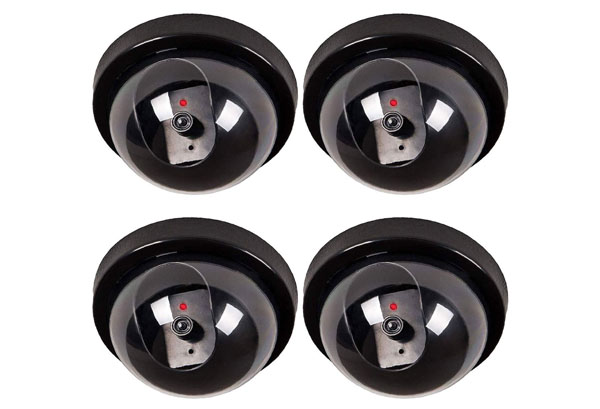 From CB: I got the fake security cameras and the outdoor velcro to install them. My son put them up for me and they look very convincing. We decided to use the flashing red lights because they're not useful unless people can see them. (There was some debate in the reviews as to whether real dome cameras had flashing red lights. I don't think burglars are going to stick around to figure it out.) I also got the big motivational water bottle that Hecate recommended. I love it! It's really getting me to drink more water. Here are some more things Hecate and I are looking at.
A sampler set of coffee syrups for flavored coffee at home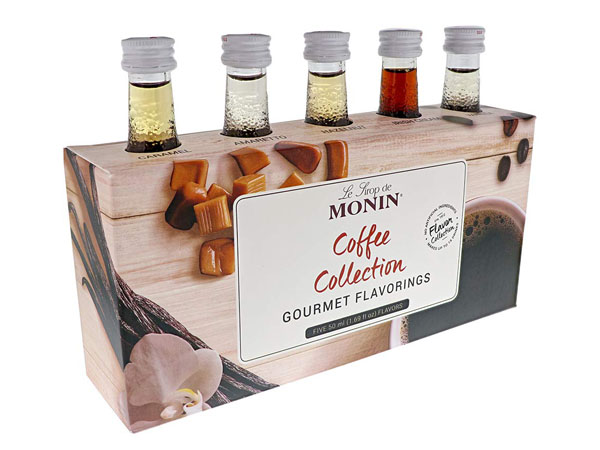 From CB: This is a set of five sampler 50ml syrups for flavoring coffee or using in recipes. This set has caramel, amaretto, vanilla, Irish cream and hazelnut. The bottles are small and can make about three to six lattes each. They also come in holiday flavors and in a floral collection that would be great for cocktails. They're made with real sugar, have no high fructose corn syrup and are gluten free. They have 2,500 ratings, 4.3 stars and an A on Fakespot. People say they taste great and would make great gifts. "I bought this for myself to try the different flavors and it was totally worth it!" "The sampler comes with a Recipe Card! I made coffee using Nespresso, Steamed Milk and added 1/2 oz Monin Irish Cream and 1/2 oz Hazelnut Syrup and made my very own, gourmet Harvest Nut Latte! It was so good. Loved it!"
A touchless stationary vacuum so you'll never bend over when sweeping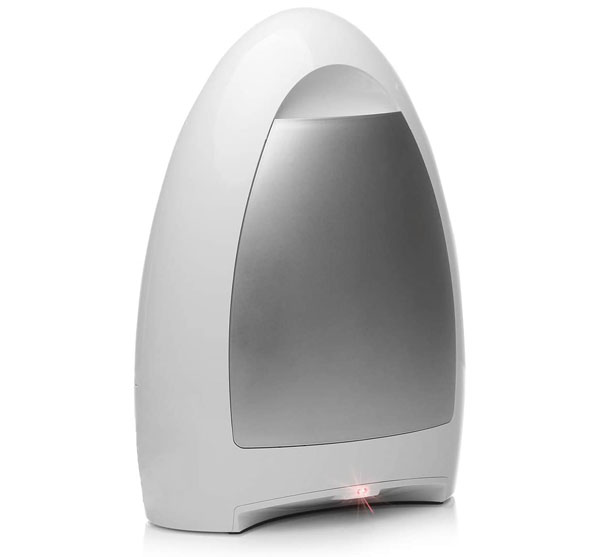 From CB: I just learned these stationary touchless vacuums exist and now I want one! My house is all hardwood floors and it's a pain to sweep and bend over constantly to use the dustpan. With this device you just sweep the dirt and hair into it and a sensor automatically sucks it in. This touchless stationary vacuum by EyeVac has 8,400 ratings, 4.7 stars and an A on Fakespot. (There's a slightly more powerful one for $40 more that's suitable for hair salons.) People rave about this and wish they'd gotten it sooner. "I love this thing! I have 3 long haired dogs and it just sucks up all that hair." "We are a very busy hair salon with one at each station. It holds two, sometimes three days worth of clippings. It is strong enough to inhale the disposable neck strips we use without pause. Very easy to clean and maintain."
A pillow to keep between your legs for pain relief and restful sleep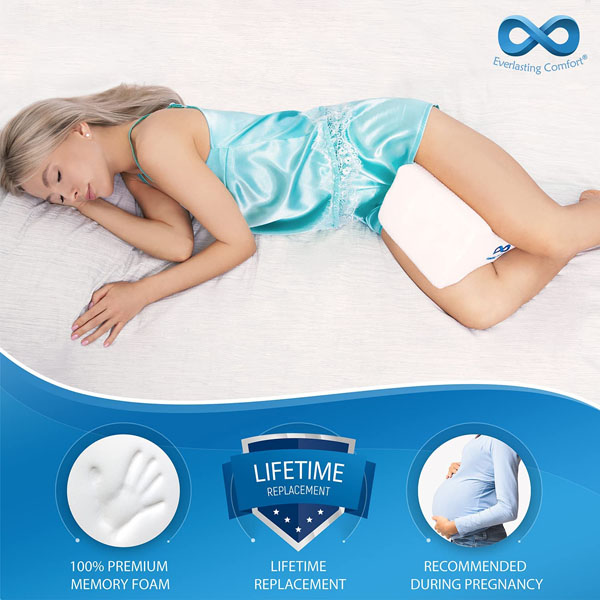 From CB: I often keep a pillow between my knees, especially on the couch. This memory foam knee pillow by Everlasting Comfort is specially designed to take pressure off your hips, knees, legs and lower back. It's over 25% off now and is on sale for under $26. It has 10,500 ratings, 4.4 stars and a B on Fakespot. People with knee and back problems call it life changing. "I am a side sleeper. I have osteoarthritis and rheumatoid arthritis and no cartilage on right knee. Spent almost the entire year 2018 in pain. At times I could not walk without a cane. This pillow somehow seems to have realigned my hips and knees in such a way that when I get out of bed in the morning I can actually walk! It stays in place when I roll over during the night." "I've only had this pillow for a few weeks, but I can honestly say this has been an unreal change in my pain and comfort levels."
An anti-aging color correcting cream with SPF 50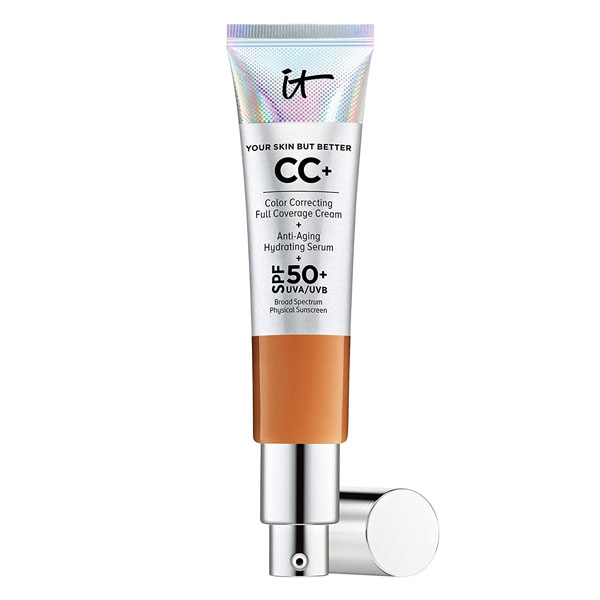 From CB: It Cosmetics "Your Skin But Better" is a color correcting cream that has full natural-looking coverage. It comes in 14 different colors and while it's pricey at just under $30, that's 25% off the regular price. It has over 13,000 ratings, 4.6 stars and a B on Fakespot. Women say it's great for older skin, that it's their favorite foundation and that it gives a flawless finish. "Have used this product for a couple of years. I'm of a mature age, lol! Great coverage and long lasting. Does not settle in fine lines." "This is better than anything I've used before – light but with excellent, stay-put coverage that gives my skin a beautiful glow and even complexion." "I love this CC Cream. I always get compliments about my skin when I use it. It's not too thick or too thin."
A stylish and flattering faux leather wrap skirt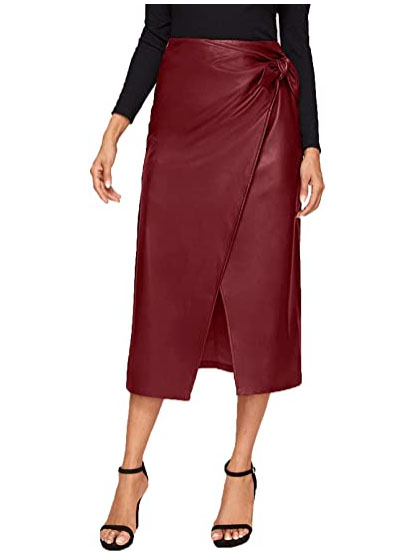 From Hecate: I saw this faux leather skirt on Buzzfeed and ordered it on the spot. I haven't had it that long but I love it and it's a really nice staple piece! I got the brown, but I was very tempted by the burgundy. The fit is great, it's nice and snug at the hips but has plenty of slit to walk comfortably. The wrap across the front is both flattering and stylish. It looks sexy with heels and sophisticated with boots. It had a chemical smell at first, but that went away quickly. Also, the fabric is creased from the packing, but that falls out once hung. The wrap style comes in five different colors and there are two button front versions. They are sized XS-XXL and run true to size. Prices range from $30-$43. Over 600 customers rated the skirt with 3.8 stars that ReviewMeta confirmed. I haven't had mine long but it's really cute and I got a lot of compliments when I wore it. Most of the comments I read talked about how good the fit was, "I needed it in a hurry so I took a chance on a large, and crossed all my fingers and toes. Thankfully, it fit great!" Others said it looks higher quality than they expected, "I'm a tall girl so I love clothes that bring out my length and beauty. Does not look cheap at all."
A night cream that women swear by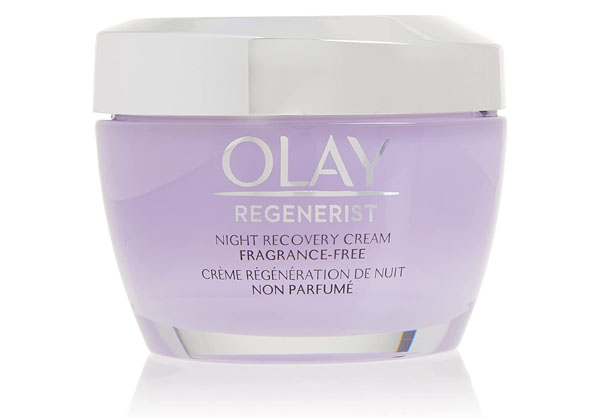 From Hecate: I ran out of my night cream at my parents and popped into the nearest drugstore to find something to use until I got home. I bought the Olay Regenerist because I recognized the name and I haven't gone back to my other stuff since. My skin looks just as good as it did with the expensive brand I was using, too. And right now, the 1.7 ounce jar that is normally $34 on Amazon is just $19! Over 13,000 customers have given it 4.6 stars and Fakespot rated it a B. Many people said their skin looked great, "This is a wonderful night cream. My skin looks radiant." One reminded me that dermatologists recommend the cream, "Love this product! Recommended by dermatologist as next best line of beauty regime products if you can't afford the top of the line type." And I love that I can buy it in so many places.
A three button universal garage door remote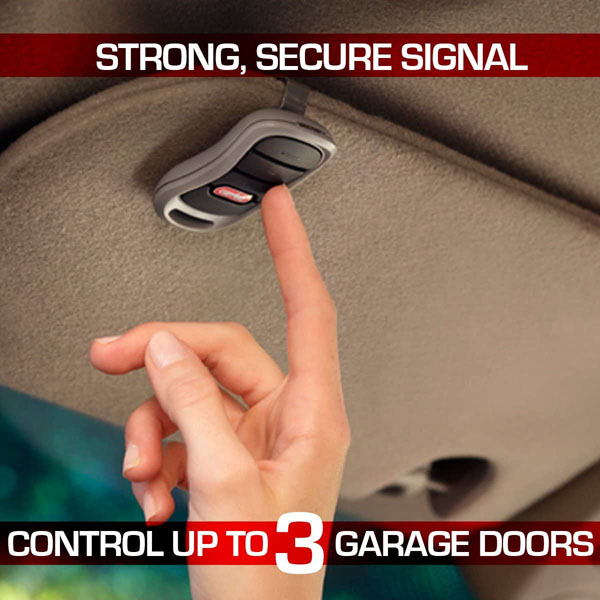 From Hecate: We were only given one remote for our garage so I don't have one in my car and I'd like one. This universal garage door remote can be programmed for up to three garage doors. One reviewer said they used one so they just reprogrammed the other two as needed. It works with garage door openers from 1997 to present and uses "rolling code technology" that changes the access code from multiple combinations. Normally it's $32 but it's only $23 this week. Over 12,000 people have rated it 4.7 stars that ReviewMeta confirmed. People called it easy to program and use. "Overall, for the price, ease of use, and the fact that I lucked out into exactly what I needed, gotta give this remote 5 stars!" "This Genie remote was compatible with my 11 yr. old garage door. I had zero issues with programming and it took less than 2 minutes to sync with my Genie garage door."
Thanks for reading and commenting on our affiliate post! If you make any purchases through these links we get a small percentage and appreciate it.