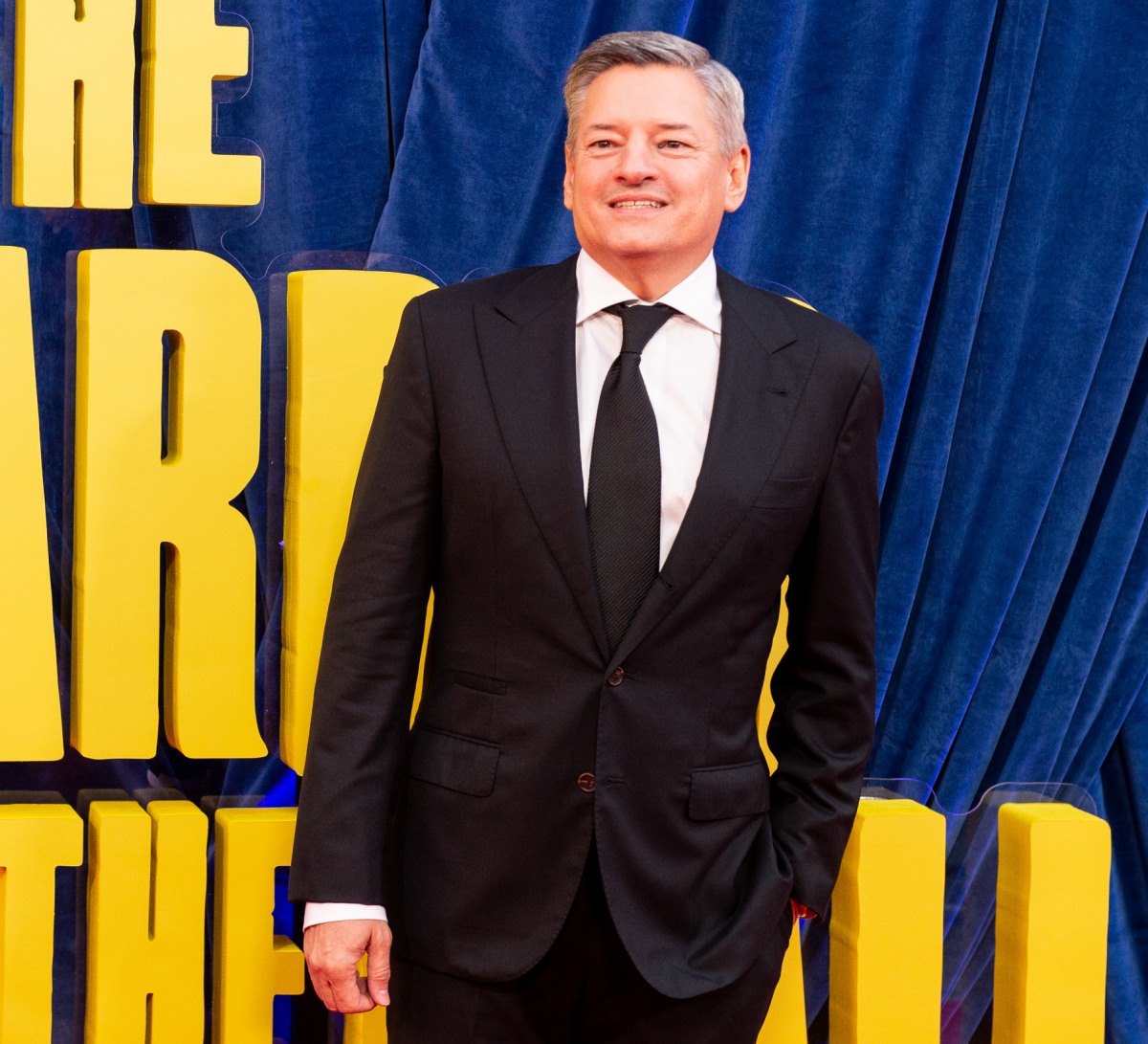 One of the things that's crazy about this Netflix/Dave Chappelle/transphobia controversy is that this is not the first time Chappelle has done transphobic comedy. My guess is that his latest standup special, The Closer, was just the final straw for many. In the special, Chappelle declares himself "Team Terf" and takes JK Rowling's side, which to be clear, is a bonkers position for anyone. What's made this Chappelle issue so much worse is Netflix's inability to take a nuanced position in which they defend Chappelle's right to be terrible while also defending their transgender employees and listening to the trans community. There are many ways in which this controversy could have been handled much differently at a corporate level, but here we are. Ted Sarandos is too busy defending his choice to platform transphobic bigotry and isn't seeing the bigger picture on this issue which should have been handled weeks ago.
At least one thousand Netflix employees are expected to participate in a virtual walkout to protest Netflix co-CEO Ted Sarandos' recent comments in support of Dave Chappelle's special, The Closer, according to a current staffer who spoke with The Hollywood Reporter.

As first reported by The Verge, trans staffers and allies at Netflix are planning to stage the virtual walkout next Wednesday, Oct. 20, after Sarandos sent two memos to staff — one on Oct. 8 and another to all Netflix staffers on Monday — stating that the company would not be removing the special, in which Chappelle mocks gender identities and defends J.K. Rowling's transphobic remarks, among other comments.

In the second memo, sent on Monday, Sarandos argued that "content on screen doesn't directly translate to real-world harm," according to a copy reviewed by THR. "The strongest evidence to support this is that violence on screens has grown hugely over the last thirty years, especially with first party shooter games, and yet violent crime has fallen significantly in many countries," Sarandos wrote in the memo, which was first reported by Variety. "Adults can watch violence, assault and abuse — or enjoy shocking stand-up comedy — without it causing them to harm others."

The current Netflix staffer said Sarandos' memos were largely the impetus behind the walkout, organized by the Trans* employee resource group at the streamer but which received support from several allies at the company. During the walkout, participating staffers will not do any work for the streamer and instead focus on donating to charities and encouraging others to engage in content that does support the trans community, according to the staffer.

"The memo was very disrespectful," the staffer, who requested anonymity to speak candidly about the subject, said. "It didn't invite a robust conversation about this hard topic, and that's normally how things go."

In a statement sent to THR earlier on Wednesday, a Netflix spokesperson said the company supported "artistic expression" for creators while also encouraging "employees to disagree openly."

"Dave Chappelle's specials are consistently the most-watched comedy specials on Netflix, and have earned many awards, including both an Emmy and a Grammy for Sticks and Stones," the spokesperson said. "We support artistic expression for our creators. We also encourage our employees to disagree openly."
"We also encourage our employees to disagree openly…" No they don't. Netflix already suspended employees for trying to address these issues (Netflix had to reinstate the employees after the news came out). The thing is, I don't even think that Netflix should have to drop The Closer. It's clearly driving traffic to Netflix, and I understand that part of the business equation. But there's another part of the business equation, which is that Netflix's trans employees and trans-allied employees feel that their voices are not being heard. Serandos sending out dreadful memos claiming platforming transphobia won't do real-world harm is NOT creating a healthy workplace culture.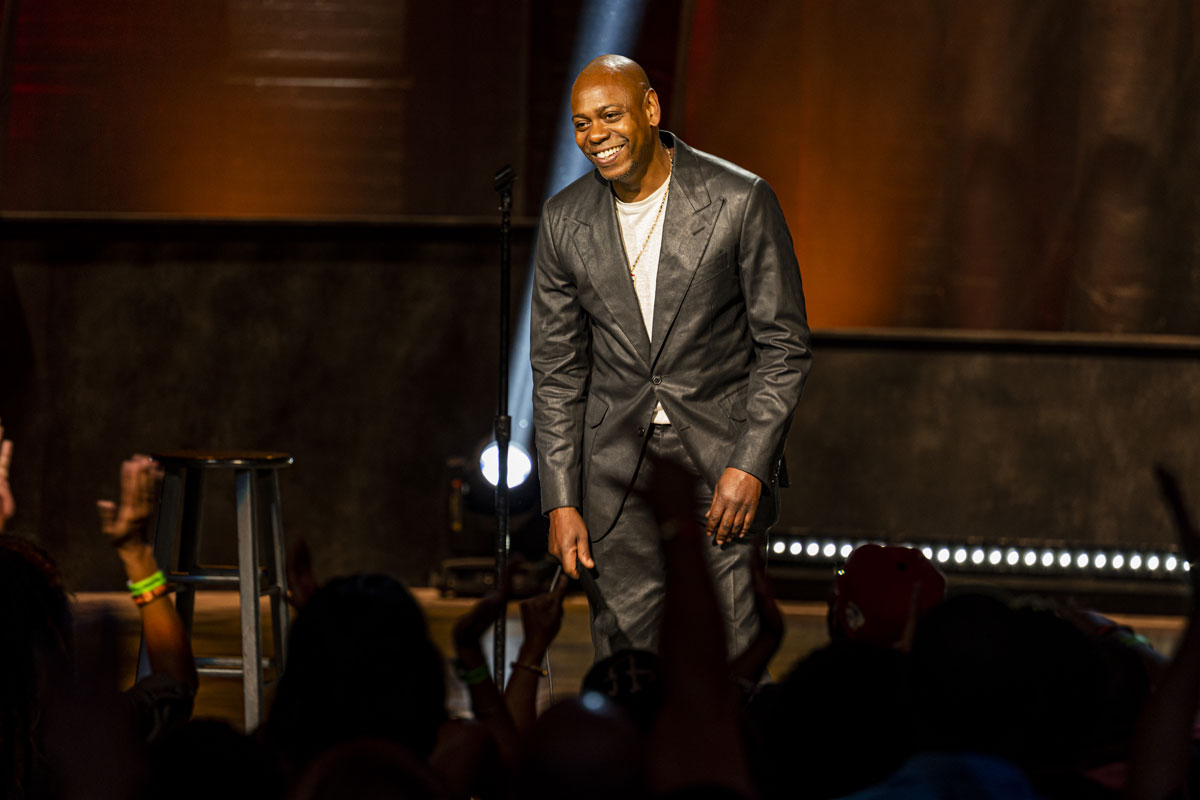 Photos courtesy of Avalon Red and Mathieu Bitton for Netflix.