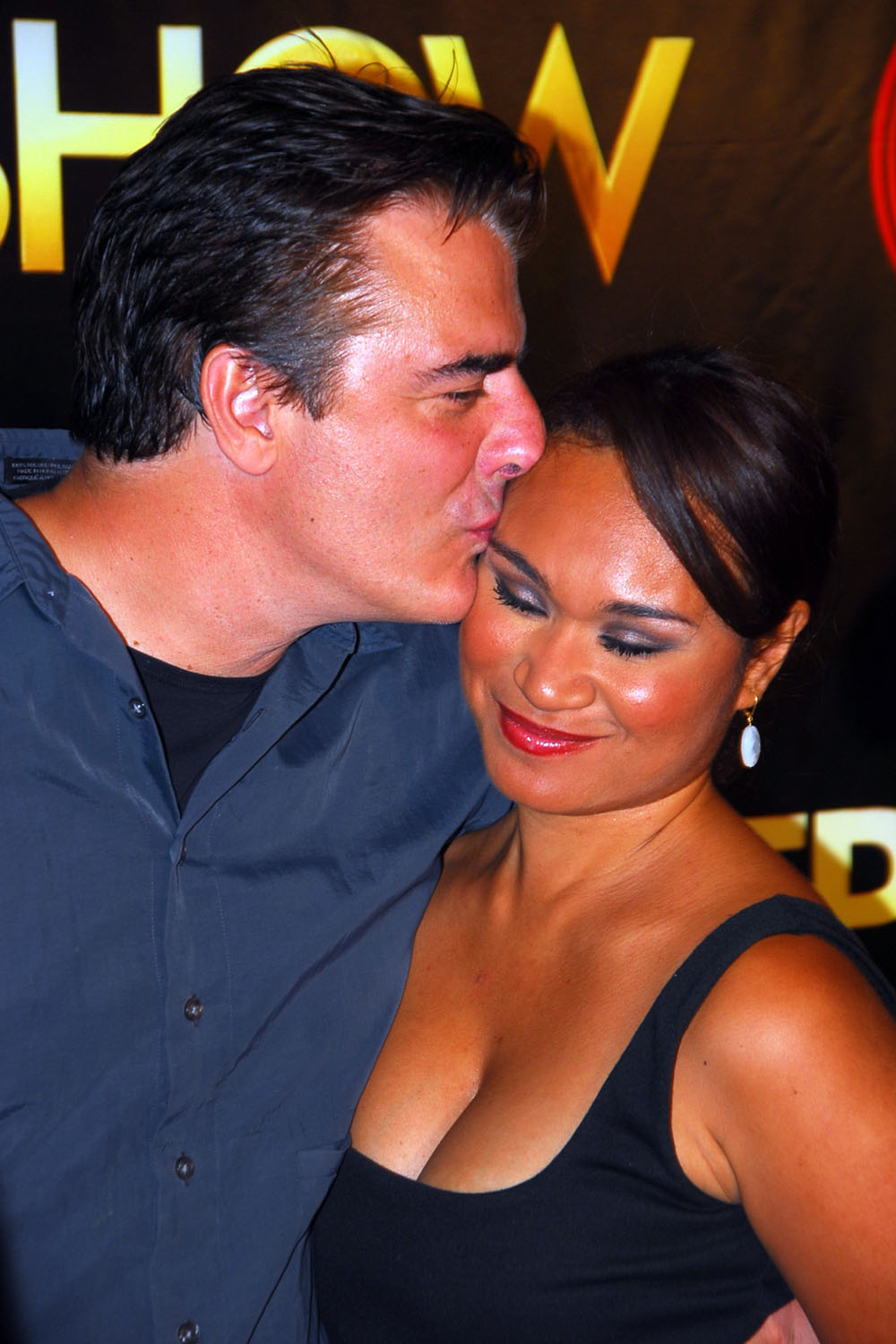 Even though I'm a big fan, I don't really follow Chris Noth's personal life. This is mainly because I've always sort of assumed that he's not as cool as he seems on Sex and the City and Law & Order. Not that Mr. Big is really that cool – he seems like a jerk, if truth be told. But I love Detective Logan. He's such a great cop. And he stands up for the disenfranchised, too! Sigh. By the way, you know that Chris has left Criminal Intent for good – and Vincent D'Onofrio is on the way out too! That just leaves Jeff Golblum, who is woefully miscast. We need to petition Dick Wolf to bring back Goran and Logan!
Anyway, since I don't really follow Chris Noth's personal life, this came as a complete surprise to me. I remembered something vague about him having a kid with his girlfriend, and now it looks like he's actually going to marry his baby-mama. Her name is Tara Wilson, and she's 27 years old. Chris is 54. She is exactly half his age. They have a son together, Orion Noth, born in January of 2008.
Sex and the City star Chris Noth and his longtime girlfriend, actress Tara Wilson, are engaged, Entertainment Tonight Canada is reporting.

Noth, 54, broke the news to the show Sunday during an interview at the London, Ontario, outpost of Once Upon A Tea Cup, a teahouse of which he and Canadian-born Wilson, 27, are partners.

The couple, who met when Wilson worked at Noth's New York City bar, the Cutting Room, have a son, Orion Christopher Noth, who turns two in January.

In mid-September, Noth denied a U.K. report that he and Wilson were engaged at the time.

A rep for Noth did not immediately return a request seeking comment.
[From People]
Congratulations to the happy couple! Although I'm biting my tongue to avoid saying something like "no fool like an old fool…" I'm actually very happy for Chris. Though he's probably not as cool as Det. Logan (swoon), I still think Chris seems like a pretty nice guy. Maybe Tara is his soulmate. Or maybe he's just a good guy who wants to marry the mother of his child. Swoon!
Here's Chris Noth with Tara Wilson at the premiere of 'Peepshow' at Planet Hollywood in Vegas on April 18th. Images thanks to WENN.com .