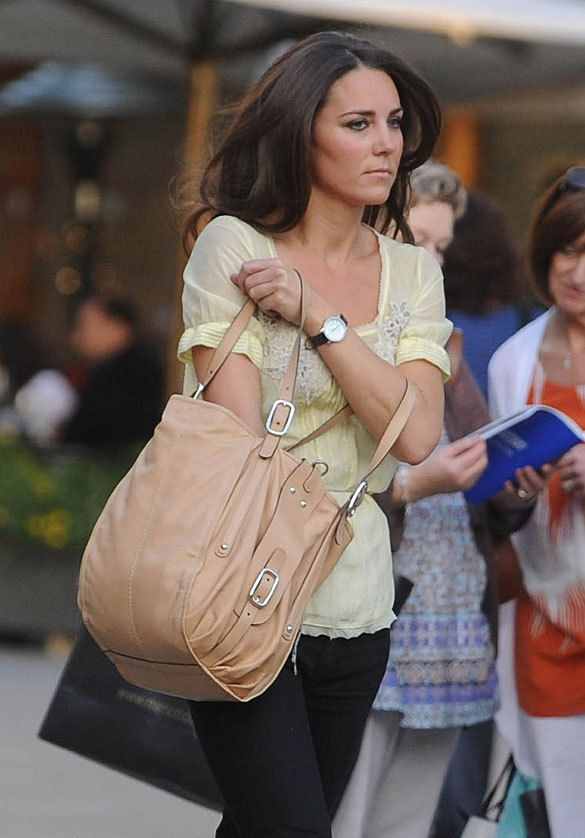 Hello! Magazine (Britain's version of People) has an interesting cover story about Kate Middleton and Prince William this week. It's called "Kate finds a new role" and it's all about how Prince William recently attended a fundraiser for the Starlight Children's Foundation with Kate and her family (see pictures here), and how Kate's "new role" as some kind of charitable person is her precursor to becoming William's wife. It seems that in the nearly six years of on-and-off dating, the press has never really analyzed William's relationship with Kate's parents – they were too focused on what "the royals" thought of Kate. The verdict? William gets along really well with Kate's family, and they seem to adore him. Scandal!
Anyway, the Hello! article is very ass-kissy, full of little pieces of information like "Kate played an integral part in ensuring the occasion was a huge success." How did she do that? By showing up and hanging out, basically. I mean, she didn't pull any kind of diva act, she was gracious and winning and boring enough to keep the focus on the kids. The gist of the fundraiser and cause was to sell paintings done by kids paired with professional artists. The proceeds from the paintings willl go towards granting the wishes of sick and terminally ill kids. So the Starlight Foundation is like Make A Wish.
According to Rose Astor, the wife of one of William's best friends, "We persuaded Kate to work for Starlight, which we decided was the one charity we should help, among the many we get requests from." Hm… so Kate gets a lot of requests to lend her name to charity work, but she has only chosen one charity, and attended one fundraiser. I mean, good for her for getting involved, but considering charity work is like 80% of what a royal does for their job, you'd think that Kate would have gotten on this a bit faster. She wants to be queen, after all. And it looks like she may get there… one day.
Here's Kate Kate leaving her London hairdresser on September 26th. Images thanks to Fame Pictures .