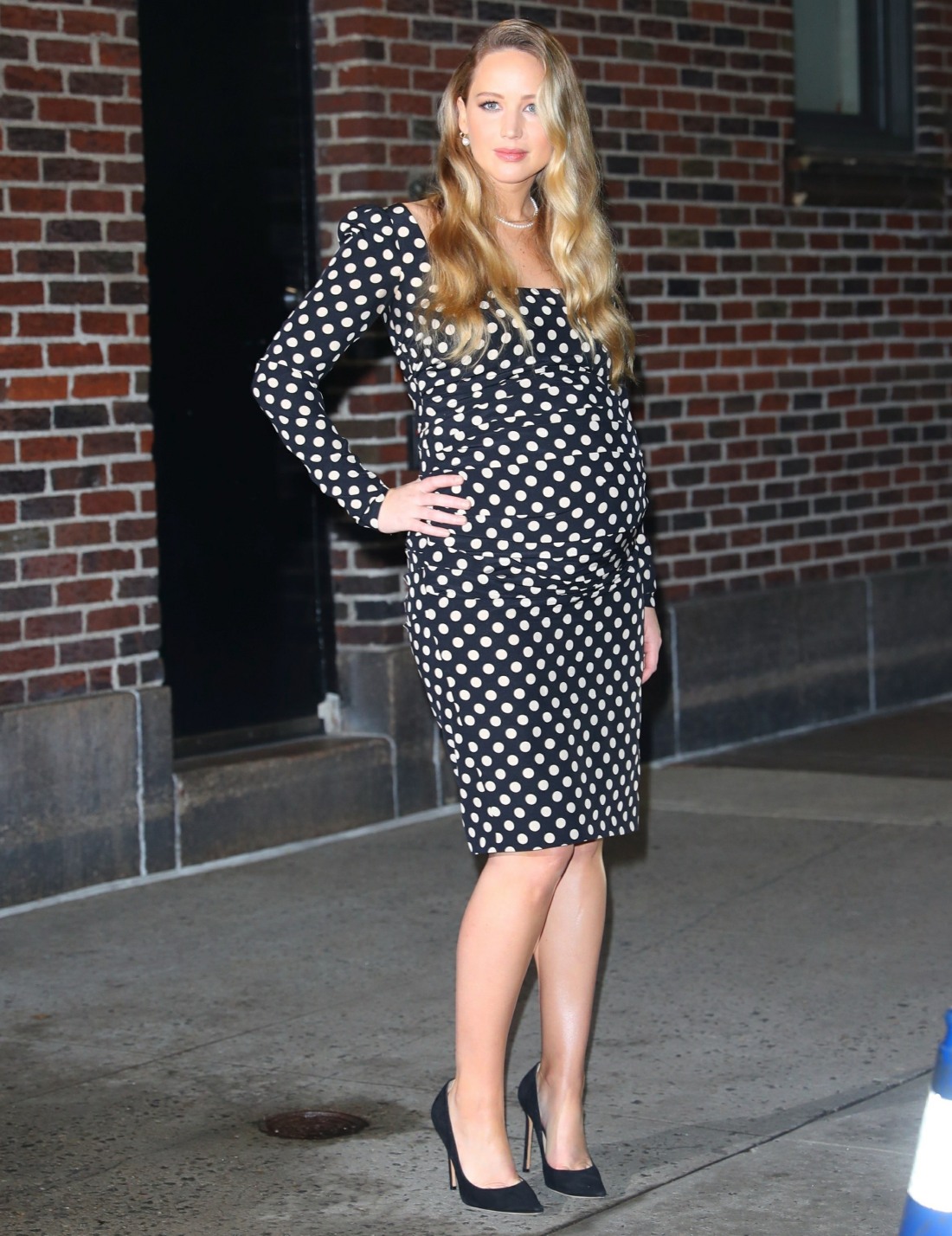 Here are some photos of Jennifer Lawrence outside of Stephen Colbert's Late Show studio. Polka dots on a pregnant woman! It happens a lot. I think when designers are making maternity clothes, they think polka dots will look very cute and perhaps even bump-distracting. For this dress, the polka dots are almost an optical illusion, especially from the front. It's weird. Anyway, I feel sort of bad for J-Law, having to promote Don't Look Up during her last trimester, and this is her first big promotion in several years. On the red carpet for the premiere on Sunday, Jennifer basically said that she was having an out-of-body experience: "I'm, like, not here — if that makes sense. I'm not processing [it]."
What else? J-Law broke off one of her veneers during filming and she couldn't get it replaced until the film wrapped. She said, during a panel: "I lost a tooth pretty early in the filming. And I couldn't go to the dentist until the end of the movie, so I had to film most of the movie toothless." She was, as always, quite accident-prone on this film. Production had to be shut down one day after she hurt her eye during filming. There were other injuries too.
Here are some clips from her Colbert interview: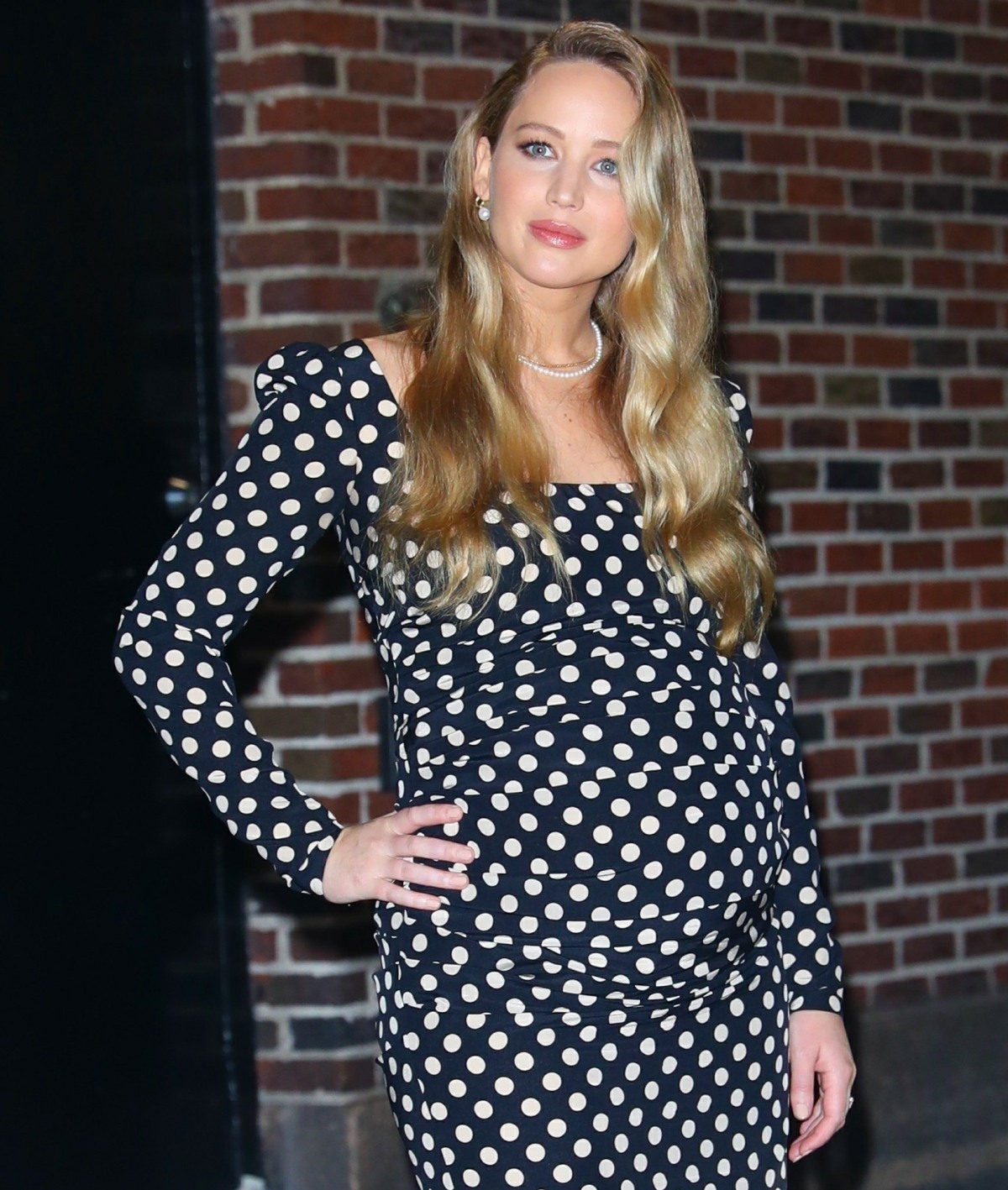 Photos courtesy of Backgrid.