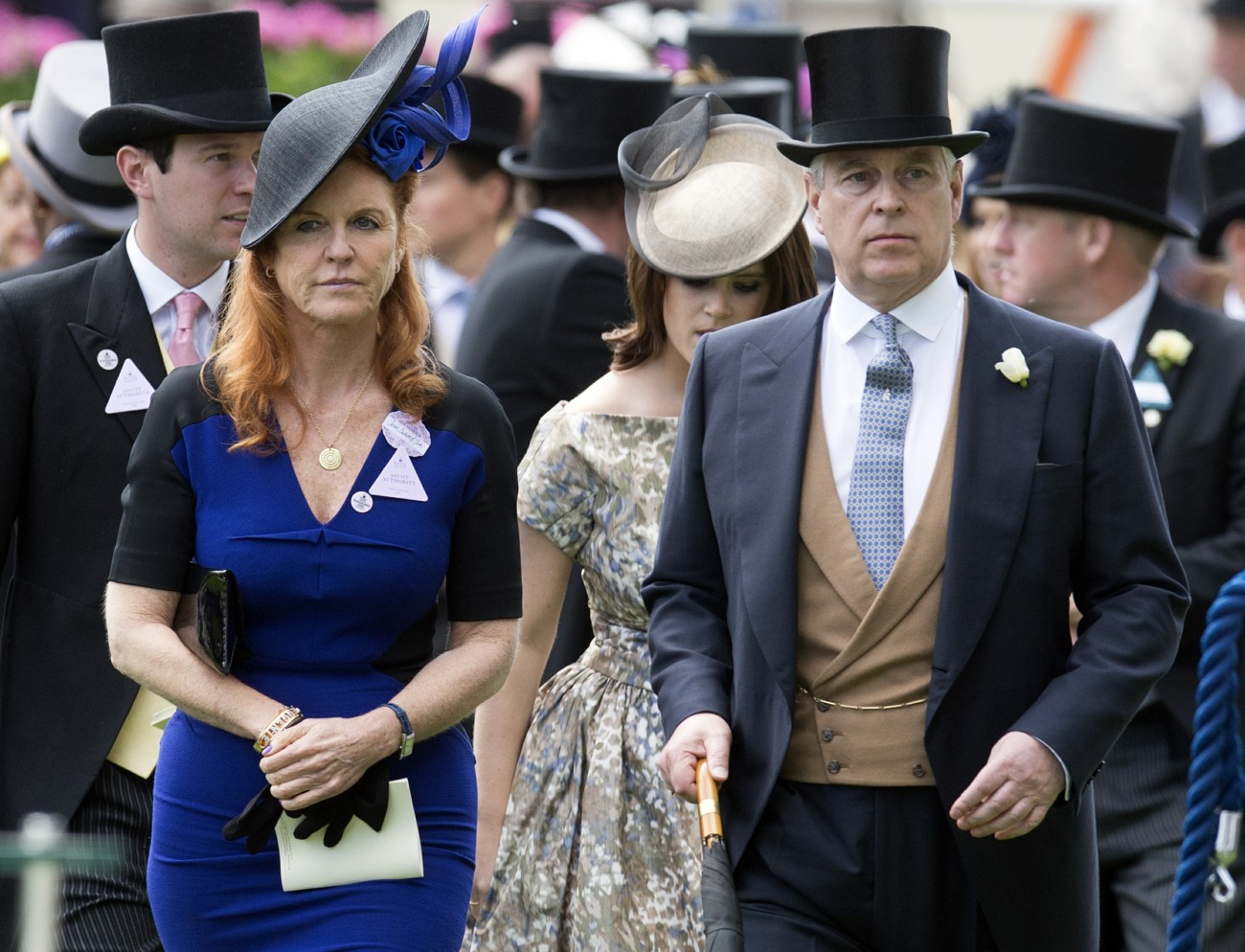 It's the question no one is asking: but what about Sarah Ferguson?! Yeah, no one really cares. In the wake of Prince Andrew's withdrawal from royal life (officially now), some British media outlets are concerning themselves with the state of Fergie and what she could do now. Her future was always wrapped up in Andrew's future, because Fergie is a trainwreck who constantly needs her ex-husband and two daughters to look after her. Fergie talks a big game about how she supports herself, but she's always in debt somewhere, and she always needs money for something. She lives (rent-free) at Royal Lodge and now her co-ownership of the Swiss ski chalet has been taken away, because Andrew had to sell it to pay his bills. So what's happening with Fergie? Well, she's not worried about her title:
Prince Andrew may have been stripped of his Royal Highness title, but his ex-wife, Sarah Ferguson, will remain a duchess.Friends made clear last night that she will continue to be known as Sarah, Duchess of York despite her former husband being cast out of the Royal Family.

'That has been her title since their divorce and that is how it will stay,' one of her associates told the Daily Mail. 'Andrew is still the Duke of York, so it is not an issue.'

The duchess, 62, is allowed to continue styling herself as Sarah, Duchess of York until she marries someone else, at which point she would lose her title. The couple's daughters, Her Royal Highness Princess Beatrice and HRH Princess Eugenie, will keep their Princess and Royal Highness titles. Although they tend to be known as Beatrice and Eugenie York in their professional lives, their royal titles are always used in official bulletins such as the Court Circular.

Sarah Ferguson's Twitter identity is SarahTheDuchess and she has often used her title on the cover of books she's written.

Another of her friends said: 'Sarah has absolutely no intention of shrinking away from the limelight. Why should she? She and her daughters have done nothing wrong and they believe Andrew 100 per cent that he has done nothing wrong either.'

Despite divorcing in 1996, Sarah and Andrew are so close that they share Royal Lodge, the Queen Mother's former home, on the Windsor estate, and regularly visit the Queen together at Windsor Castle.
Yeah, again, Fergie was given the right to style herself Sarah, the Duchess of York in her divorce. Her HRH was removed in the divorce as well. Even if Andrew ever had his ducal title removed – which I doubt will ever happen – I would think that Fergie still has the legal right to style herself as the Duchess of York. As for "She and her daughters have done nothing wrong" – Fergie literally took thousands of dollars from Jeffrey Epstein. Fergie has also been part of Andrew's "team," helping him with legal strategy and telling him to attack Virginia Giuffre. All that being said, Fergie is in too deep. Of course she's all-in with Andrew, she would have nothing without him.
Interestingly, when she and York princesses were in Switzerland, Fergie was photographed with an ex-boyfriend. Probably hitting him up for money.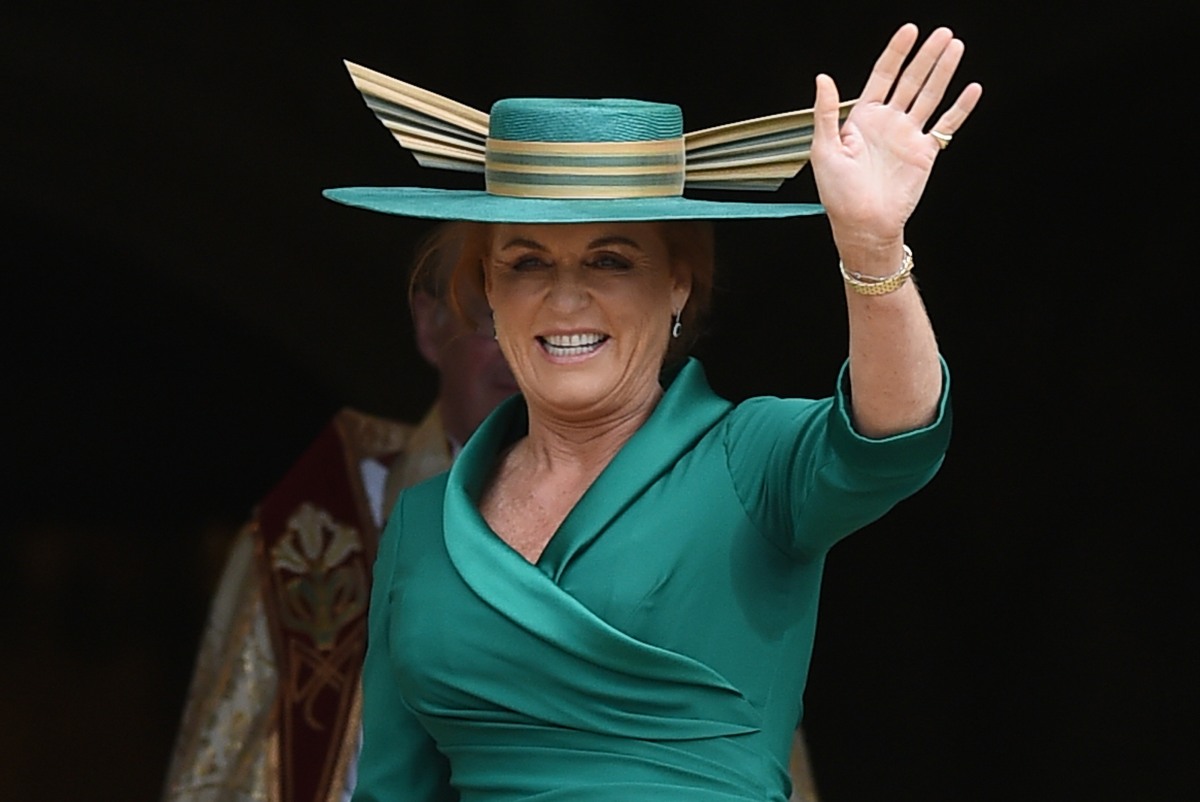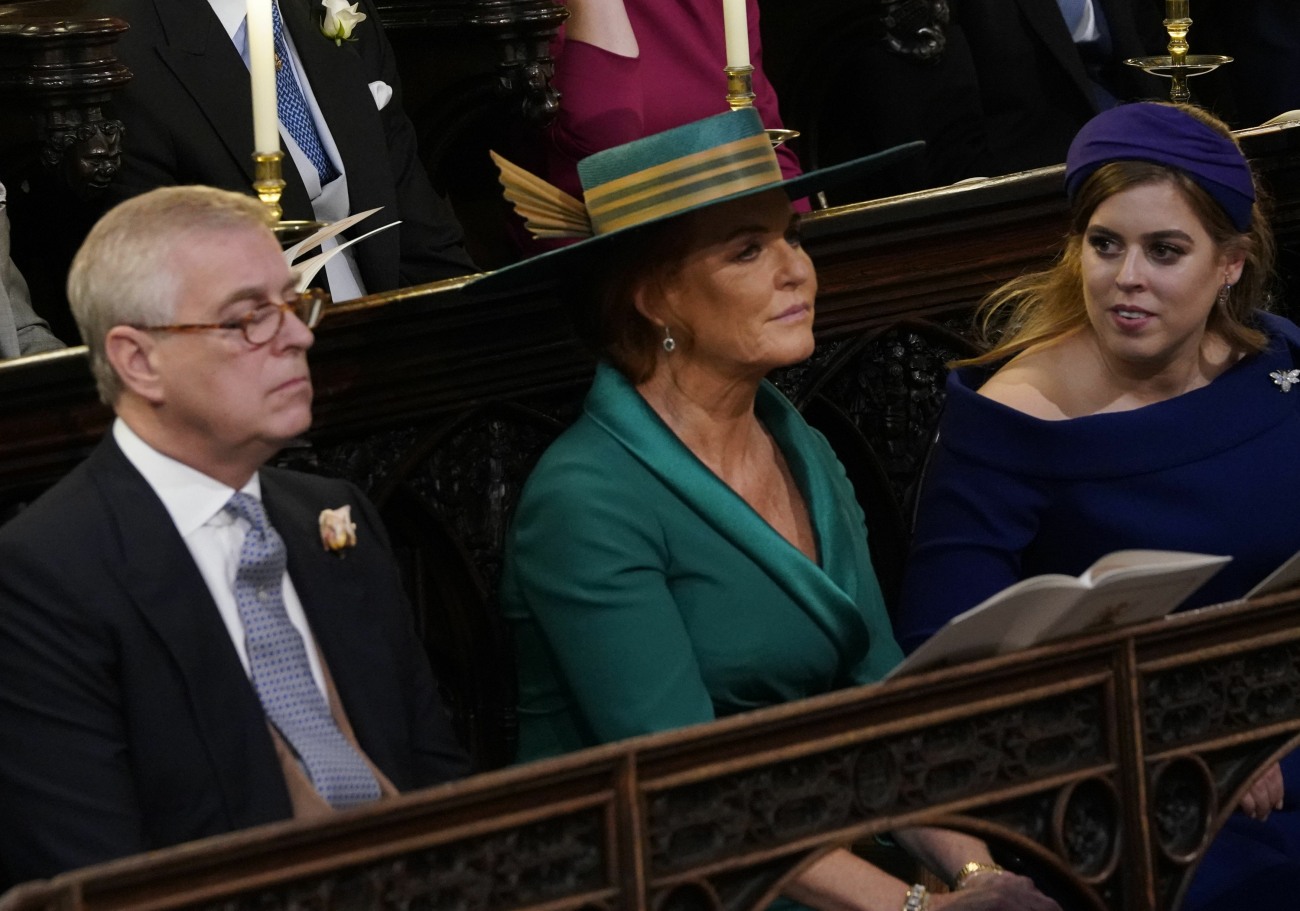 Photos courtesy of Avalon Red, Backgrid.