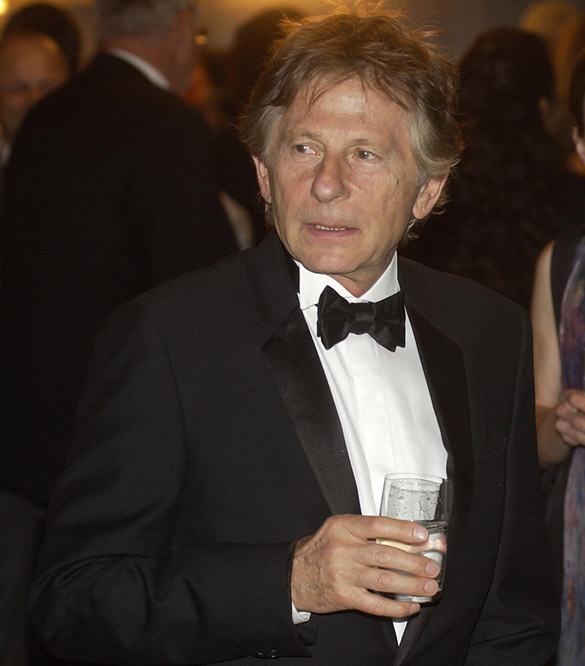 I am shocked to report that Roman Polanski does not like prison. He is seriously not a fan. While most people appreciate some time to themselves to relax and catch up on their pleasure reading (that's what you do in prison, right?) Polanski just doesn't know how to make the best of it. According to his lawyer, he's really bummed out. The term he used was "depressed," but I think "bummed out and wallowing in self-pity" more accurately sums up the situation. His attorney tries to phrase it like the situation is dire and Polanski is all old and fragile – mentioning his age when it's totally irrelevant. They're pushing to get him released on bail while he's waiting for his extradition hearing. Unfortunately when you've skipped town before, officials are unlikely to give you the opportunity to do it again, even if it was 30 years ago.
Two weeks after being arrested in Switzerland to face extradition to the United States, Roman Polanksi is languishing behind bars.

"I found him to be tired and depressed," his lawyer, Herve Temime, told a Sontag newspaper, Reuters reports.

"Roman Polanski, who is 76, seemed very dejected when I visited him," Temime explained to another paper.

"Polanski was in an unsettled state of mind," his lawyer added. Polanksi had fled America in 1977, after pleading guilty to charges he raped a 13-year-old girl. The Oscar-winning director left the States because he feared a judge would reject a the plea bargain he had made and send him to prison for 50 years.

Officials in Switzerland are holding Polanksi in jail, believing him to be a flight risk. But Temime claimed they should decide "very soon" on whether to grant him bail.

"He would fulfill all the conditions and stay in Switzerland until the extradition proceeding are decided," Temime said.
[From PopEater]
I'm having such a hard time not making any jokes about the world's tiniest violin. Which I just happen to have right next to me, and have been playing with my pinkie finger. Poor Roman Polanski. All alone in a Swiss jail. You know what they do to the prisoners there, right? They give them Hershey's chocolate instead of Swiss. Rough going, I'm sure. The thing is, whatever Polanski's got going on in a Swiss jail, it's going to be soooooo much worse in the U.S. Assuming he goes to prison, which he may not. But he's got to know that, which is why I'm disinclined to believe he'd really show up for his extradition hearing. As has been pointed out before, it's relatively easy to get across the borders in Europe, simply because many of them are easily accessible via a nice car ride.
Polanski might want to consider some Zoloft. It can take up to six weeks to kick in, so he might want to get a head start for his trip back to the states.
Here's Roman Polanski with Czech President Vaclav Klaus at the 39th Karlovy Vary International Film Festival in July 2004. Images thanks to WENN.com .