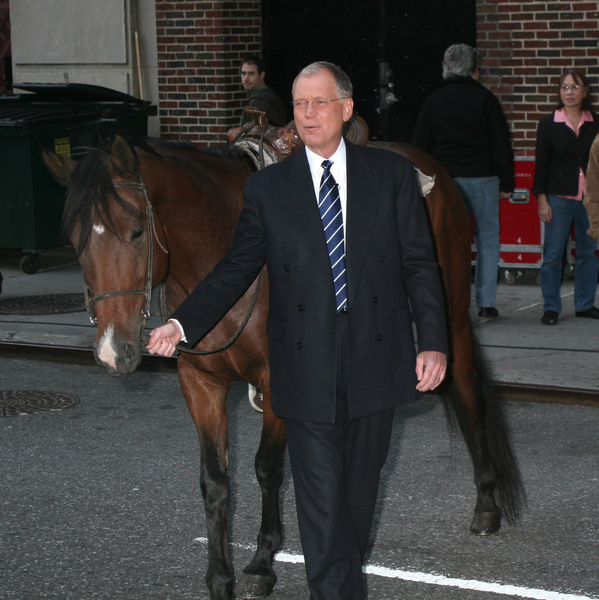 In the wake of NBC's decision to fire all non-writing employees on its late night schedule, David Letterman has decided to personally look out for his staff members. He will be paying for their salaries through his company, Worldwide Pants. A few other people (like Jon Stewart) have said that they will cover the salaries for their writers, but Letterman is the first to say that he'll make sure his non-writing staff is taken care of.
Strike or not, employees of the "Late Show With David Letterman" and the "The Late Late Show With Craig Ferguson" will be paid through year's end. Both are produced by Letterman's Worldwide Pants banner, which notified employees in New York and Los Angeles that they will be paid regardless of whether the shows return. It would make Worldwide Pants the first known company to guarantee its staff a paycheck during the writers strike.

It doesn't mean, however, that there will be no work on "Late Show." Decisions are being made week-to-week on whether the show will return to the air in some form.
[From Reuters]
NBC can make more decisions for "The Tonight Show" than CBS can for the "Late Show" because NBC owns their show. David Letterman owns the "Tonight Show" – CBS pays a licensing fee to Worldwide Pants to air the show. They of course have stopped paying, since the show isn't in production.
Deadline Hollywood reports: "Dave's not doing this to get good press, which is why it hasn't been reported for almost two days," a source tells me. "This is really significant because, as opposed to all of the other shows, this money comes out of Dave's own pocket."
It's great that big-name stars with equally big paychecks are looking out for their employees. It must be a good way to encourage morale, and make sure that when everyone comes back to work, there won't be as many hard feelings.