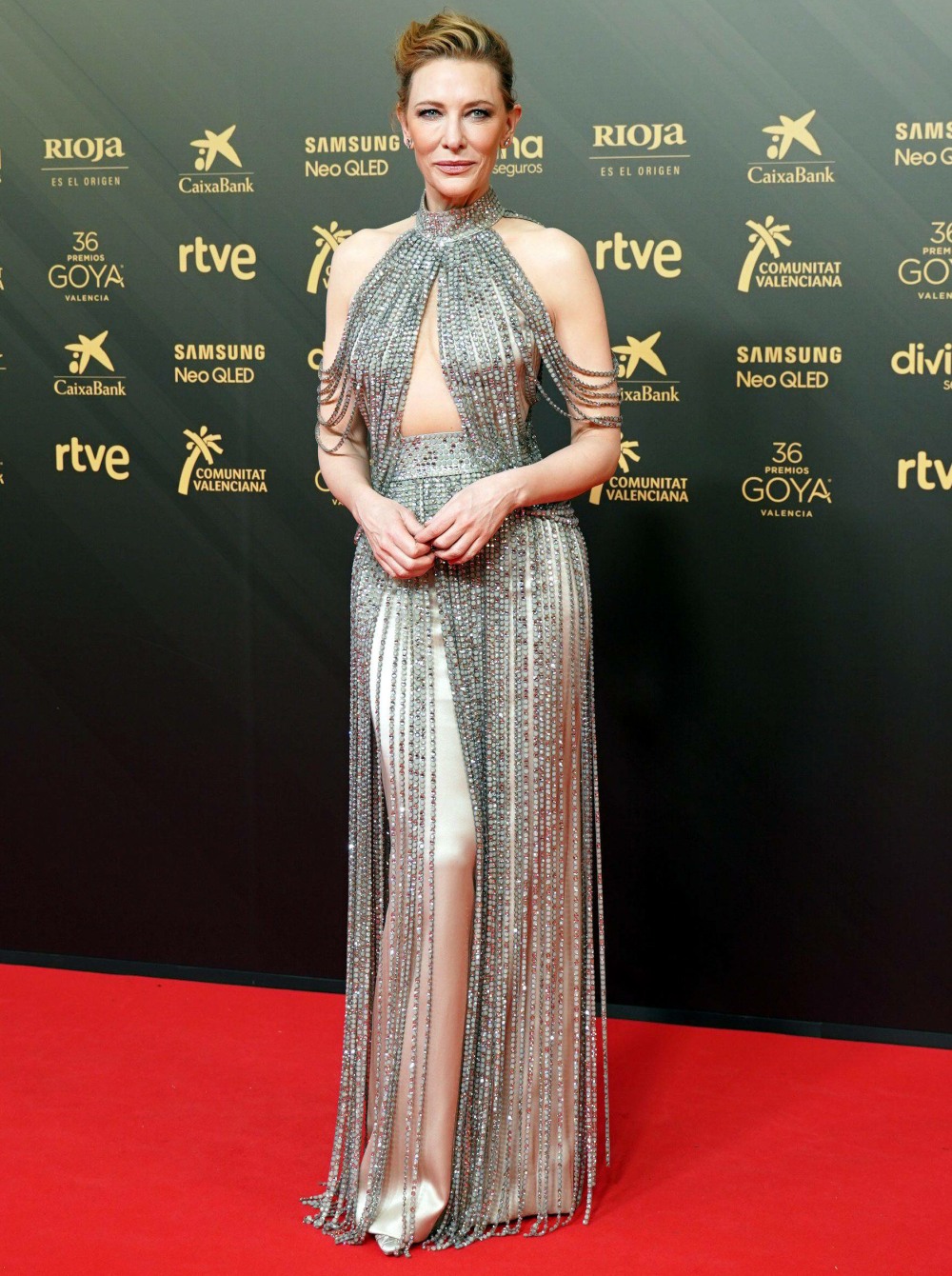 Cate Blanchett was in Spain this past weekend for the Goya Awards, which are the Spanish film industry's film awards. Cate received the International Goya Award and she not only attended the awards ceremony, she also did a photocall and media availability before the ceremony. I'm including photos from both appearances, because holy sh-t, this woman looks amazing.
It's been a minute since Cate has really done full-on red carpets. I mean, it's been a minute for most people during the pandemic. Cate barely left her home to promote Nightmare Alley, and she hasn't had many opportunities to be her regular old glamorous, high-fashion self. She is 52 years old and she's a hot bitch.
Her gown at the Goya Awards was Armani – she loves Armani, and she loves a weird sleeve or whatever random look she can find. I mean, this should NOT work on her, so why does it? I should hate this and I probably would hate this on another woman, but Cate looks stunning and really cool. As for the less formal look at the photocall/media part… I saw those photos before I saw the red carpet pics and I thought she looked HOT. The hint of cleavage, the tousled hair, the luxurious sheen of her jacket. Sexy.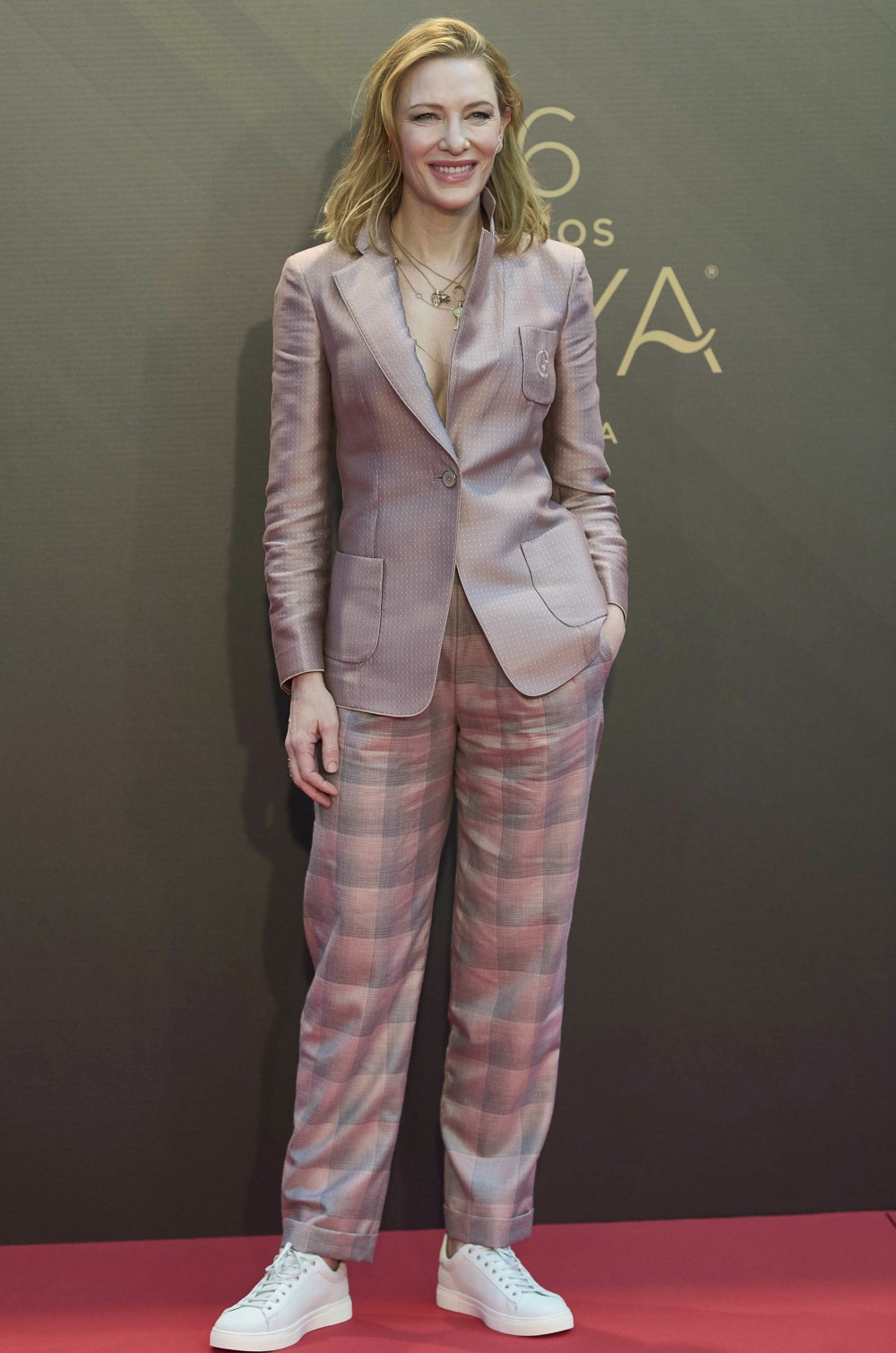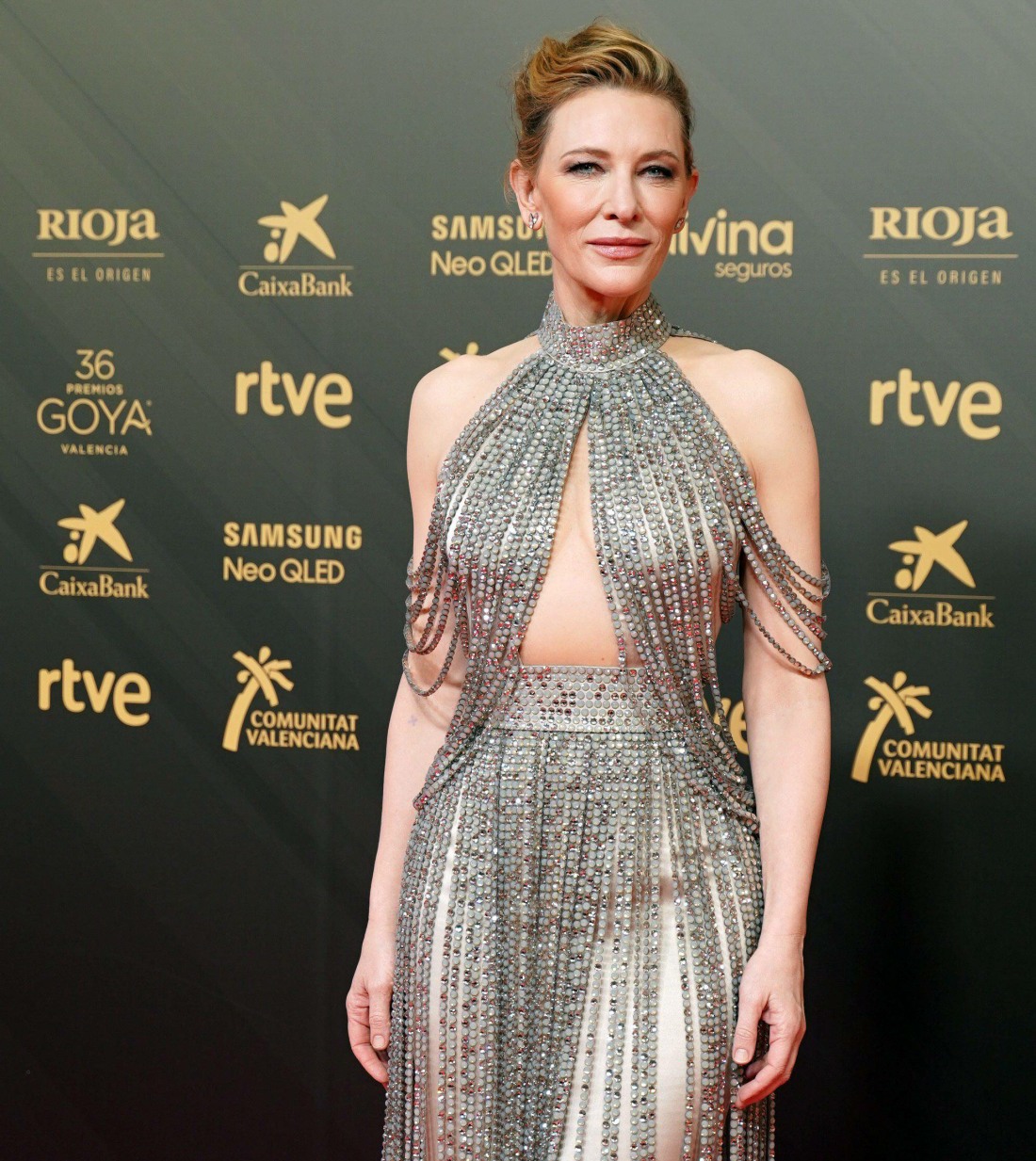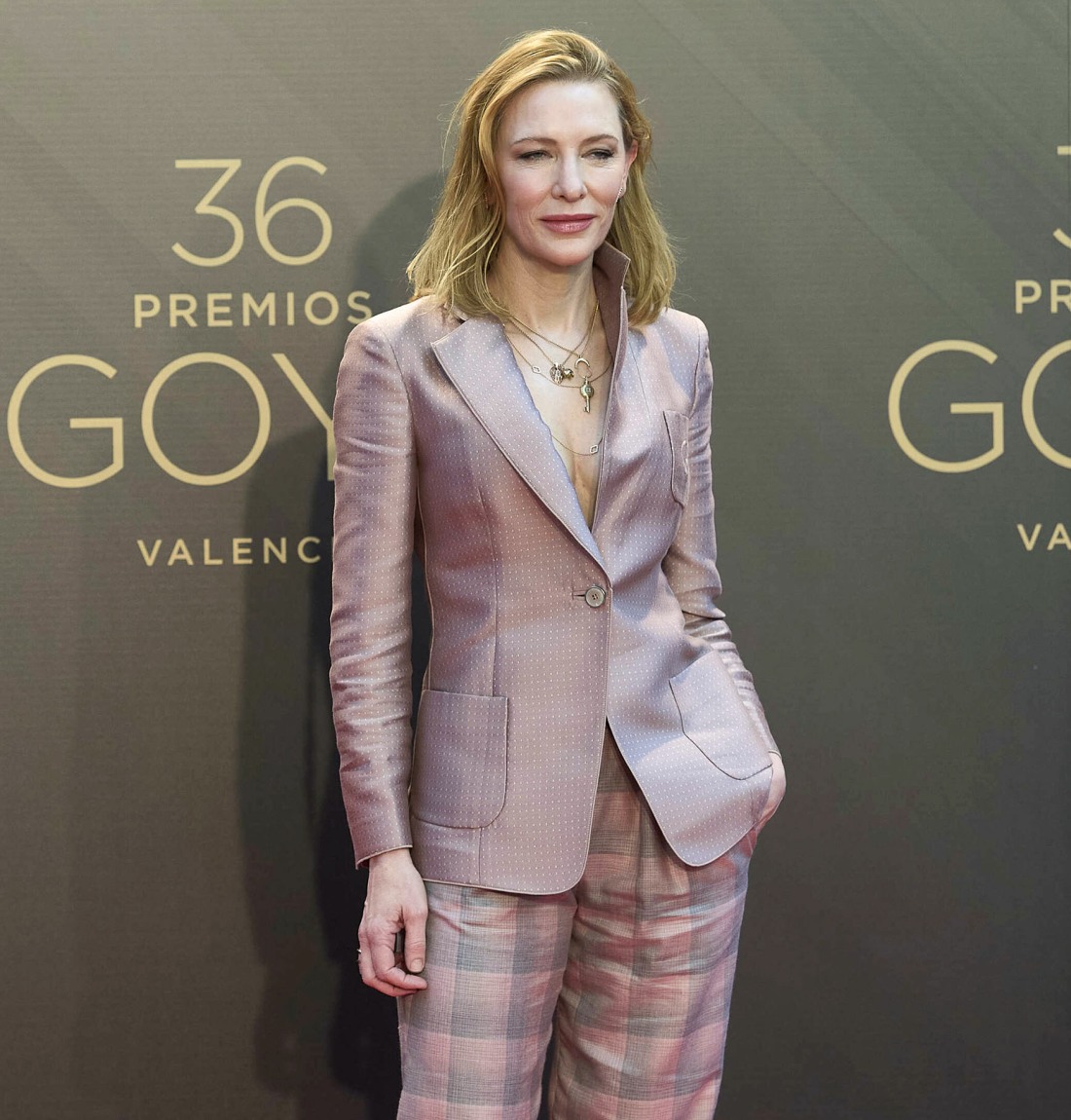 Photos courtesy of Avalon Red, Instar.