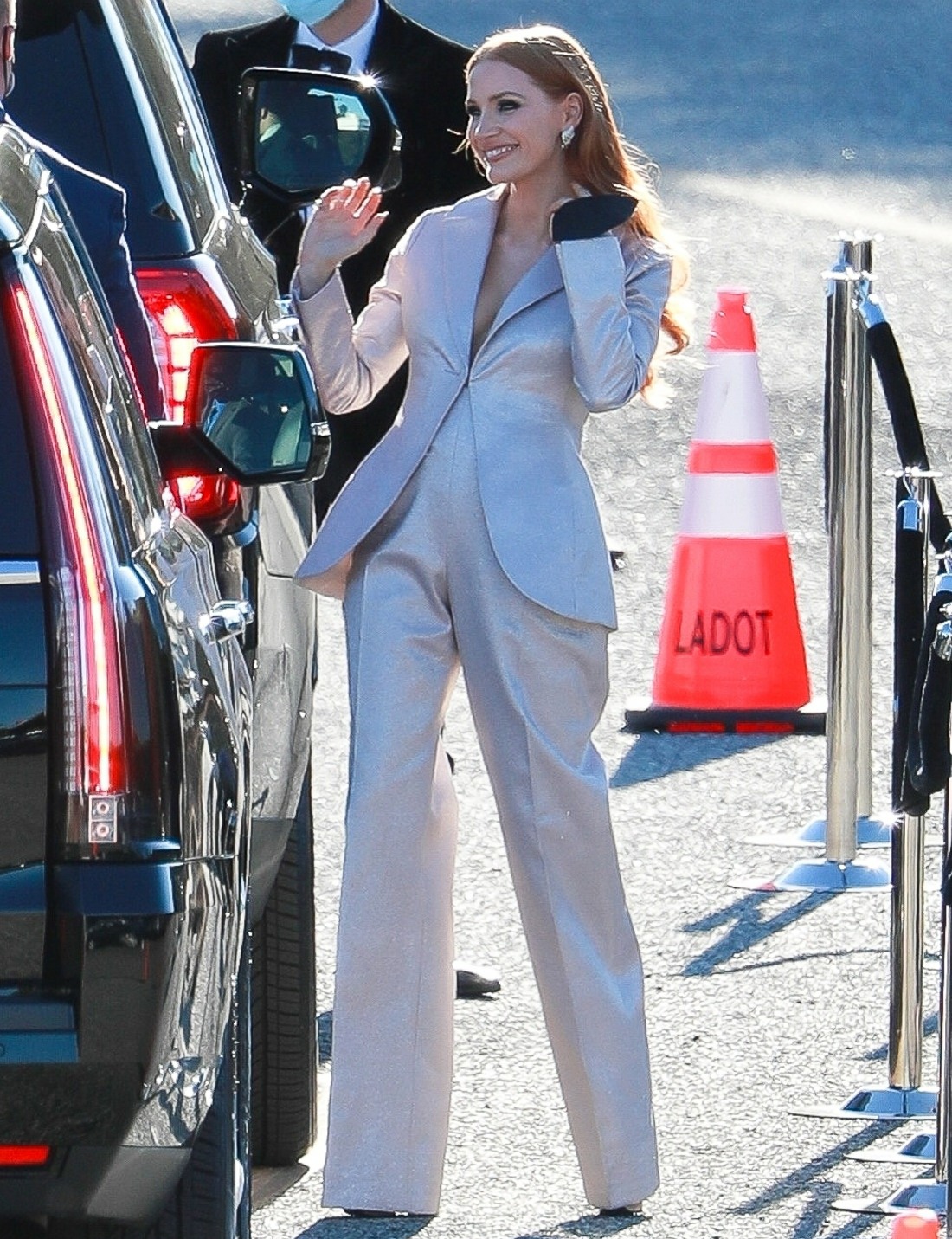 I've been saying for weeks/months that Jessica Chastain is the sleeper pick for Best Actress, and last night, she got a huge boost. Chastain won the SAG Award for her performance in The Eyes of Tammy Faye, and she genuinely seemed surprised. I've been concerned that Chastain hasn't been around LA to really campaign – she's been out of town, playing Tammy Wynette – but it looks like that hasn't made a difference. It's her time! That's what her peers said. Jessica looked fantastic in this pale/metallic Dior suit. It was the perfect choice for the SAGs – dressed up, flattering, sexy but not overt.
Here's Caitriona Balfe in Saint Laurent – this looked kind of shapeless on the red carpet, like it wasn't tailored properly. Still, she's so beautiful. I wish she wasn't doing slicked-back hair for everything these days though (she has lovely, bouncy hair!).
Reese Witherspoon in Schiaparelli. This just feels like a throw-away, second or third-choice dress after something better falls through. The jewelry is great though.
Photos courtesy of Backgrid, Getty.