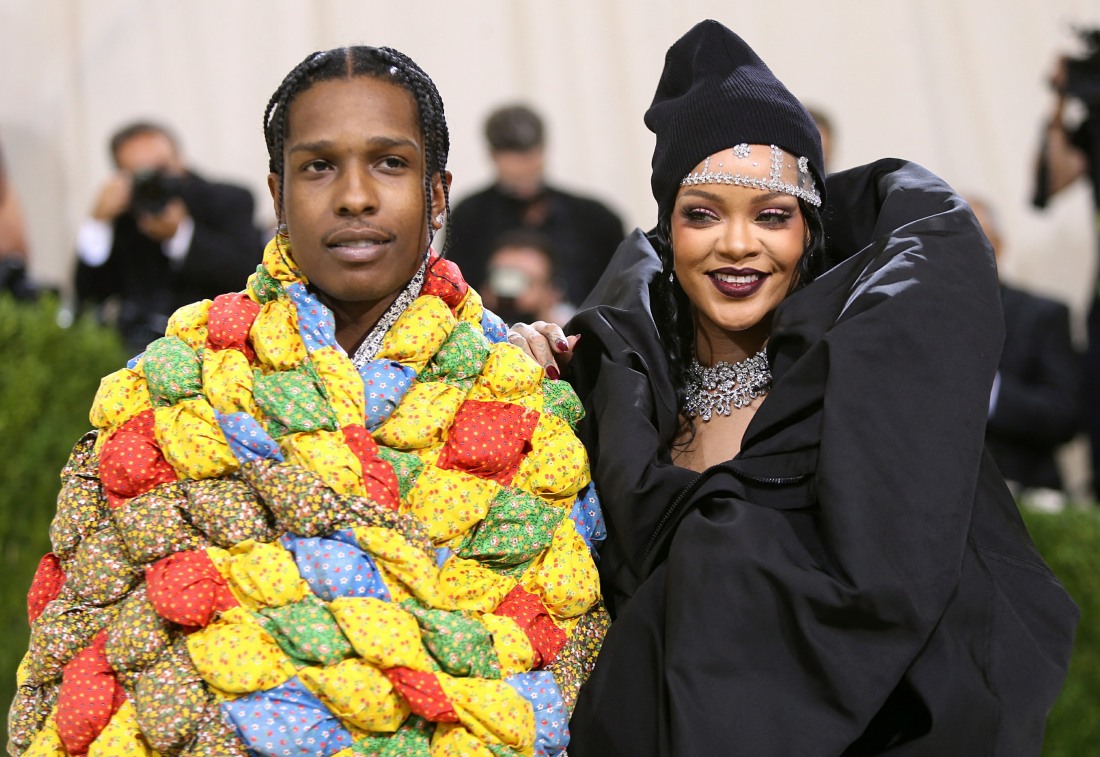 What's the expiration date on "asking celebrities what they think of Will Smith smacking Chris Rock"? I think it will probably be about two weeks? After that, people will seem like they're bandwagoning onto a controversy, surely. So, the time's not up yet, and A$AP Rocky was asked about the incident during a podcast interview. Rocky used the word "emasculated," a word which few people have used, although the concept of emasculation has been a quiet theme of so many analyses of the Slap.
The 2022 Oscars may have taken place on Sunday night, but the celebrity opinions about the incident continue to roll in. A$AP Rocky is the latest to share his thoughts on Will Smith slapping Chris Rock for making a G.I. Jane joke about Jada Pinkett Smith while presenting the best documentary award.

"I'm a fan of Will, Jada, Chris, all of them. They OGs," Rocky said in an upcoming episode of Drink Champs, which the podcast shared on Friday (April 1). "I think it's unfortunate that, like, he emasculated another Black man in front of all them people like that. But I do think that, like, it's some built-up s–t that probably wasn't really targeted at Chris Rock. I don't know. … Like what you said, it seems like it's more than just a G.I. Jane joke."
Let's not kid ourselves – there are plenty of men saying that Will has been emasculated by Jada, because hurr durr why would he hit a bro over a woman. But sure, many men see it as Will not only disrespecting Chris Rock, but emasculating him. Particularly because, in my opinion, Will struck Chris with an open-handed slap. If Will wanted to significantly hurt Chris, he could have, and if Will wanted to punch Chris, he would have. This was Will literally smacking Jada's name out of Chris's mouth. As for "it seems like it's more than just a G.I. Jane joke." Yes, it was. Clearly.
Photos courtesy of Getty, Avalon Red, Instar.