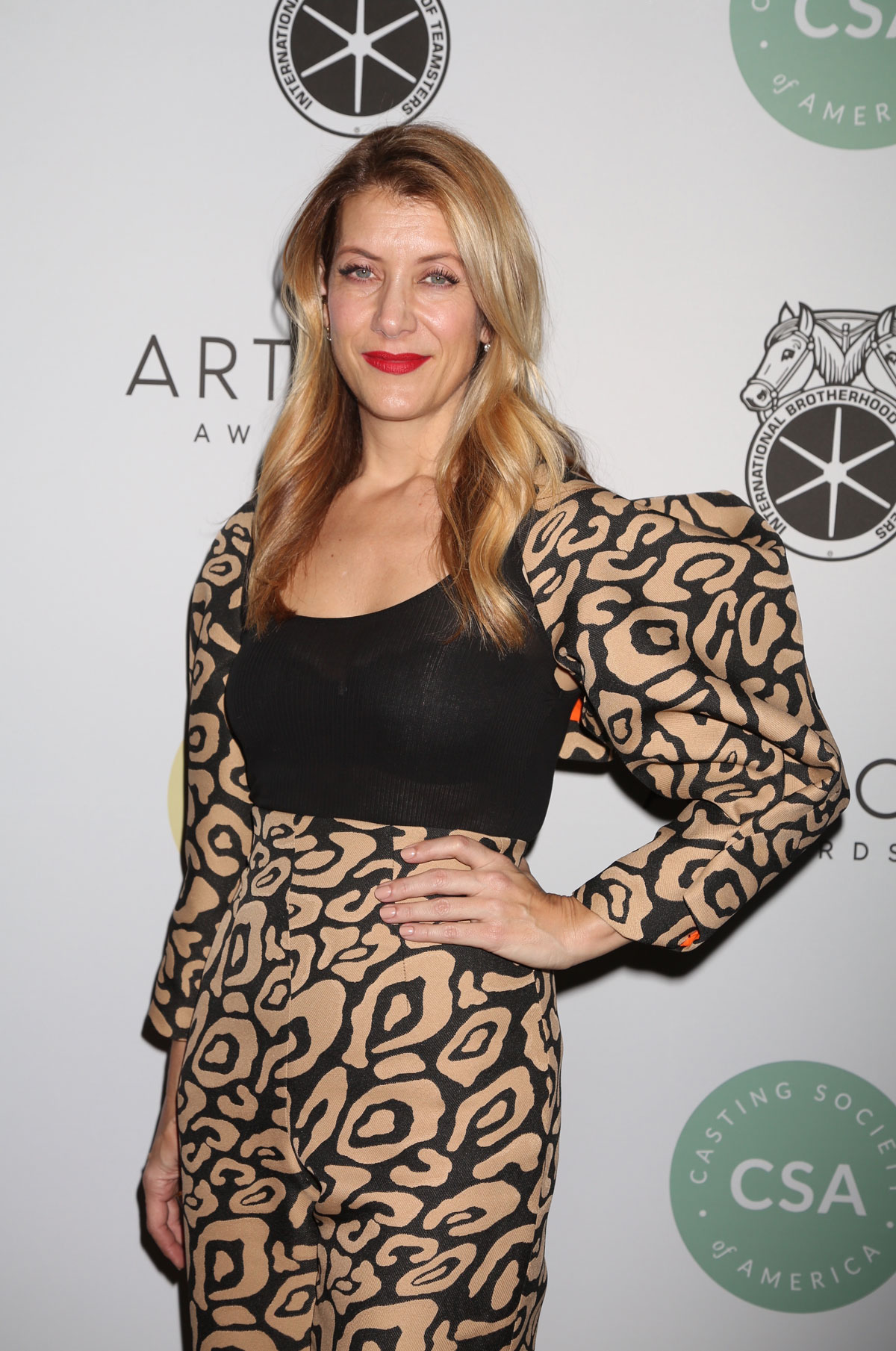 Kate Walsh reprised her role as Addison Montgomery on this season of Grey's Anatomy after not appearing for a full 10 seasons. Her last appearance was in a "what if" dream episode (appropriately titled If/Then) in season 8, and her last appearance in the real timeline was during season 7. Addison returned this season for a medical case and it was her first time back at Seattle Grace/Mercy West/Grey Sloan Memorial Hospital since before Derek died. Reunions abounded with the ~four remaining characters/actors that knew her from her original stint on the show.
She's back — again! Kate Walsh returned to Grey Sloan Memorial in season 18 of Grey's Anatomy — and the entire experience was "very emotional" for her.

"It was just so surreal," the Emily in Paris actress, 54, exclusively told Us Weekly while promoting her partnership with Alcon's Systane Complete Preservative-Free Eye Drops, noting just how "grateful" she is to the series for launching her incredibly successful career. "It's like going back home and going back to a job that changed my life in an amazing way so long ago."

Walsh got her start in the Grey's universe during season 1 of the medical drama in 2005, portraying neonatal surgeon Dr. Addison Montgomery. Two years later, she went on to star in her own spinoff, Private Practice, which ended in 2013 after six seasons. During her time on the spinoff, the 13 Reasons Why alum would make guest appearances in seasons 4 through 6 of Grey's Anatomy. [Ed note: this is inaccurate, see intro.]

After Private Practice came to an end, "I was thinking, 'OK I'm done,'" Walsh recalled to Us. When she returned to Grey's seven years later, she had to change her mindset and get back into character. "'OK, let's go,'" she recalled thinking at the time.

On Wednesday, April 6, the Perks of Being a Wallflower star teased yet another return to Grey's on TikTok. "I'm back in uniform and that can only mean one thing… #GreysAnatomy 😏," she captioned the video, adding, "Coming your way Thursday, May 5th! 💋❤️."

"It's been really, really fun. It's so nice to be back and to get to play some more with them," she said. "And it's a really great story. It's a great medical story line, but also the great personal stuff. I was super excited to have some juicy scenes with Jim Pickens and Debbie Allen and everybody."

One of those scenes from earlier this season, though more emotional than "juicy," occurred when Addison and Dr. Meredith Grey (Ellen Pompeo) talked about the loss of Dr. Derek Shepherd (Patrick Dempsey) — Addison's ex and the father of Meredith's children — while in the elevator.

Addison cried over Derek's death and how the hospital brought back memories of him. Meredith, for her part, invited her colleague to meet their children.

When asked if she genuinely sobbed during that scene, Walsh said her tears were legitimate.
Kate's character really wasn't on the show very long considering that it's still going strong 15 seasons after she left and nine seasons after her Private Practice spinoff ended. It would have been too much to have her appear at, say, Derek's funeral, because of the focus on Meredith's grief. They also had to use a stand-in shot from behind for Sandra Oh, so it would have been weird if Addison got lines and Cristina didn't. Anyway, Addison's character was a fan favorite and it's nice that they brought her back so she could reunite with Meredith, Webber, Bailey, and (ugh) Amelia. After all the original/long-running cast member departures and Meredith's covid dreams last season, it's nice to see a familiar face that isn't a ghost.
What Kate says about returning to the show is sweet. It's clear that she has a good relationship with Shondland and the cast and she's grateful for the show that had such an impact on her career. It probably felt very nostalgic and surreal. Her elevator scene with Ellen Pompeo was great and was true to the unique relationship that Addison and Meredith had — which was complicated, but always respectful, and bonded through their connection to Derek. Kate will actually guest-star again on the May 5 episode, perhaps to finish the medical case, so hopefully there will be more interactions with her and the other OGs then. Also, I totally fell for an April Fools' joke Deadline article that Shonda Rhimes was writing a Netflix rom-com for Kate Walsh and Patrick Dempsey. I'm disappointed it was just a joke!
Photos credit: Instar and via Instagram